2

min read
Here at Engenius we talk a lot about engines. Engines are the force behind forward motion, and we love forward motion. We get excited about things like blazing new trails, breaking fresh ground, and expanding our horizons.
We're always moving forward.
Let's take the steam engine, for example. The steam engine was an integral part of the Industrial Revolution and in many ways it was responsible for rapid growth and urbanization throughout Europe and America. It powered the most important contributions of the era: machinery, locomotives, and ships. The steam engine was first patented in 1606 and for more than one hundred years it was tweaked, improved, and perfected. Today we see the evolution of this same concept in internal combustion engines and modern electric motors.
This is innovation at its finest: the creation, improvement, and adaptation of ideas.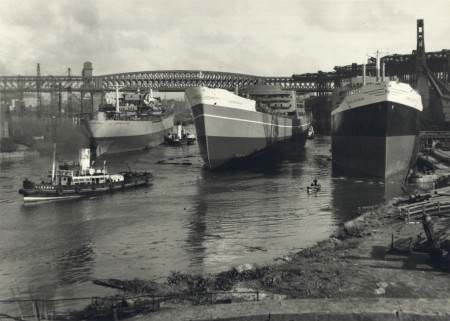 We incorporate new ideas.
If you were to spend a day in our office, you would most likely hear us chattering about the latest industry trends, referencing articles about digital marketing, or hosting an informal class session of "Engenius University" where individuals get an opportunity to share their expertise with the rest of the team. We are always learning.
We are constantly seeking to improve and perfect.
Much like the steam engine, our strategies, processes, and designs are constantly being developed. We aren't satisfied with sitting still, and we know that in order to keep moving forward we must not only latch on to new ideas, but improve and perfect existing ones.
We simplify teaching for easier adapting.
We like to think we're experts at teaching online marketing on a level people can understand. It is easy to get lost trying to read articles on SEO and Google algorithms. Our team is knowledgeable, but what use is our knowledge if we can't teach it on a simplified level? The experience we gain must be adaptable, for our sake and for the sake of future innovators.
Ideas are the engine of innovation. Join us as we move forward.
Check out the rest of our Core Values series:
Integrity
People
Passion
Progress