2

min read
You don't have to look very hard to see that a lot of today's businesses are more concerned with profit than people. At times it can be hard to tell if they are really putting you first or just want your business for a quick sale.
Here at Engenius we do things a little bit differently. As a relationship-based company, we value people. We have care and respect for our colleagues, clients and community. For us, this means putting people first.
Clients: Putting people first means serving them first and foremost. For our clients, that might look like answering the phone at 5:20 pm with an after-hours support need. It could mean taking the time to meet with a client who unexpectedly walks in the door instead of calling or setting up a meeting. It can be seen in educating our clients on the latest trends in digital marketing so they can stay ahead of their competition. All of these trace back to setting aside our own agenda to meet the needs of our clients; the very people who allow us to do what we are passionate about each and every day.
Colleagues: In addition to our clients, we have care and respect for our colleagues. The word colleague almost seems too formal to describe the people we work with everyday at Engenius. Most of us prefer the term friends or work-family (perhaps because some of us are quite literally family). Here's how we see it: if we get the opportunity to come to work here everyday, we need to support and encourage each other, share ideas, and grow together. Engenius is only as good as we make it, so we strive day-in and day-out to make it a sustainable, healthy company where our employees are challenged and fulfilled, all while contributing to the greater good of the Upstate community.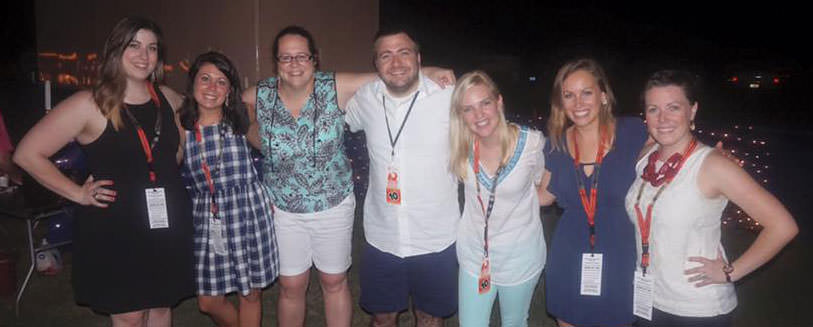 Community: We don't just take this approach with our clients and each other, but with our community as a whole. After all, we live and work here too. Greenville is growing more and more each day and Engenius is a small part of that growth. We are committed to the business and nonprofit community right here in our own backyard. We care for our community through initiatives like our Engenius Grants program, where a full website is awarded to two local nonprofits each year. Our care can also be seen through Engenius Volunteers days; Engenius employees receive paid time off to volunteer. We are contributing individually and as a team to the betterment of our community.
We are driven to put the people in our world first, because no matter what we value people over profits.
Check out the rest of our Core Values series:
Integrity
Passion
Progress
Innovation: August 25