1

min read
Since we updated our brand and website, some people have asked me why I chose this photo for our homepage: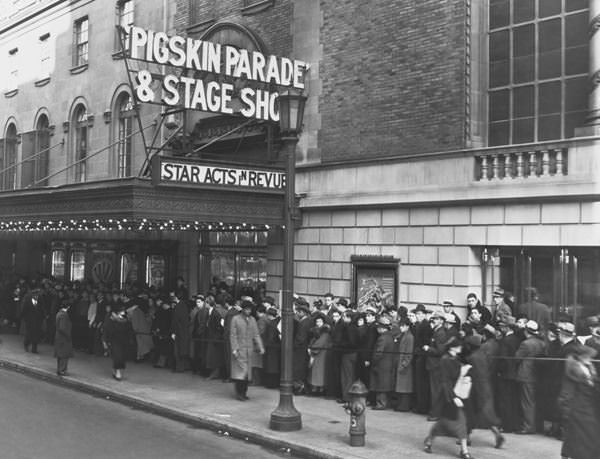 Our graphic brand uses lots of black and white photography, especially with a vintage subject matter. It connects us to some older time periods, which reminds me of old-fashioned values.
We're into the history of our community, too… During our last two out-of-office meetings, Chris delivered history lessons about Greenville and our neighboring towns. Seeing where our community has been and where it's going reminds us that we'll succeed only as our clients succeed.
Okay, so it's black-and-white. Big deal. Why this one in particular?
I chose it because it captures a moment that I like. There's energy and anticipation here, flashing lights and community. Our company tries to create these moments… to put lines of potential connections + customers outside of our clients' doors.
That makes us choosy about who we work with (people don't just line up for anybody.) It also keeps our eye on the ball. We like to say we work with "growing" organizations, and I think those words are important. Our clients have some value to offer and a story to tell. We give web tools and the manpower to do it.