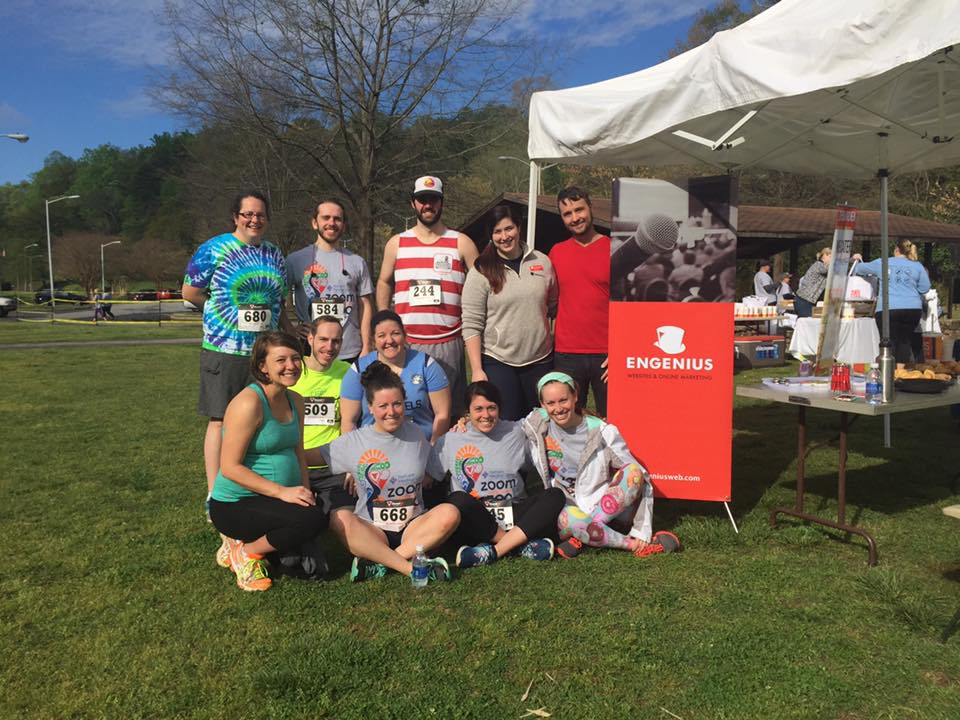 You know one of the things I love about Greenville? That on any given Saturday there is a 5K with hundreds of runners supporting a local nonprofit organization. That same Saturday you might see others all dolled up for a gala supporting another organization. Have you been driving around lately and noticed blue pinwheels everywhere? You guessed it – those are showing support for another nonprofit right here in Greenville.
But let's back up, this wasn't always something I loved about our city. Confession: before I began working at Engenius I was pretty unaware of the nonprofit organizations serving the Greenville community. When I joined Engenius, we were in the process of building the websites for our 2013 grant winners. During my first few months on the team I received a nonprofit 101 overview from our CEO (and local nonprofit Executive Director), and I was hooked.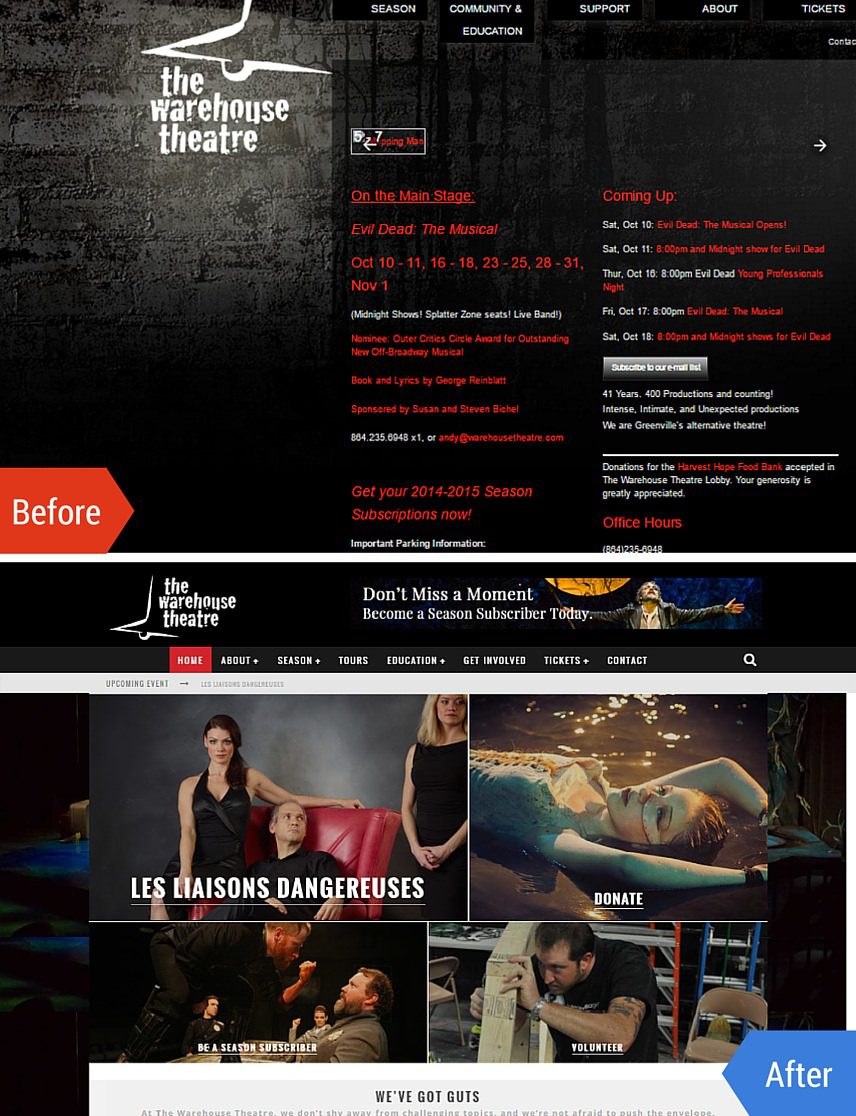 A grant winner's site, Warehouse Theatre, before & after
Through my connections here at Engenius I have been able to plug in with an arts organization that I'm very passionate about. I've had the opportunity to sit on their board and serve as secretary. This has given me an up-close and personal look at the nonprofit world and the good it's doing. I'm so grateful Engenius believes in our community and allows us, as employees, to take time out of our work schedules to pour back into the community that gives us so much.
Engenius Grants was the brainchild of our founders over 6 years ago, spurred by a great need in our community to meet nonprofits where they are and help strategically and professionally improve their digital marketing efforts.
Through the years we've helped 11 (going on 12) nonprofits through our grants program. I've been lucky enough to be around for the past 3 grant cycles. I've participated in the grant selection committee for 2 of those cycles, and over the course of my time here I've supported all 11 websites in one shape, form or fashion.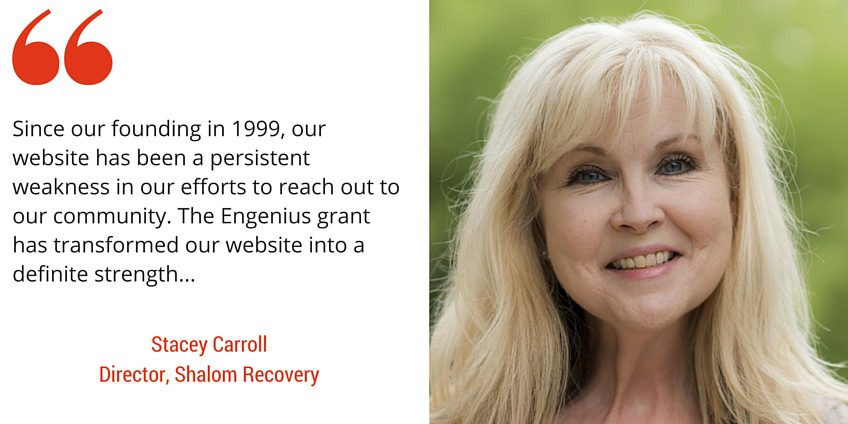 I've worn many (let me emphasize – many) different hats while here at Engenius, but each of those hats has allowed me to get to know our clients from different perspectives. Now, almost 3 years later, I can't imagine working for a company that doesn't value community involvement in one way or another.
Year-after-year we hear from our grant winners that their donations and volunteer base increase through their new website.
Through Engenius Grants I've been able to dig deep into what these nonprofits do and how their missions help Greenville continue to thrive. I've learned what their values are, how they were formed, and how they've grown and changed. I love it.
The Warehouse Theatre, Blue Tent, Ronald McDonald House of the Carolinas, and Soteria are just a few of our grant winners that come to mind.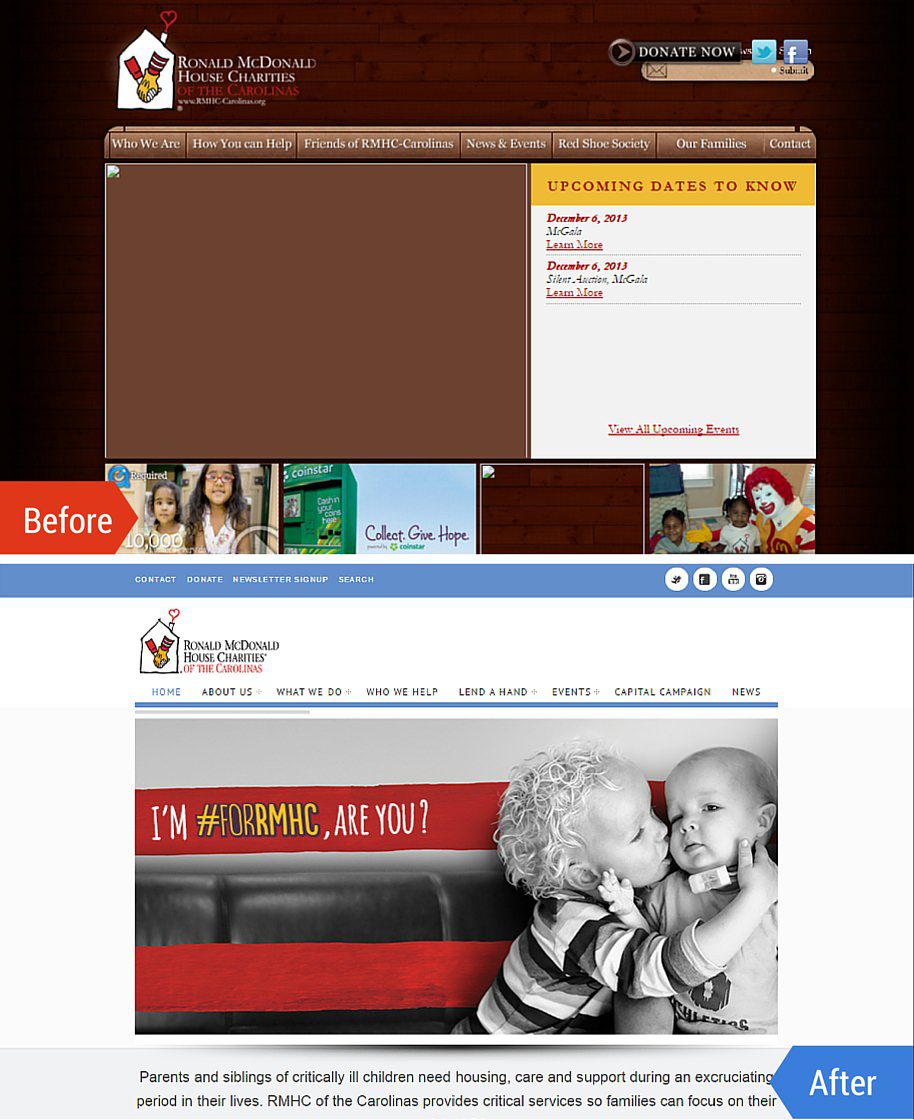 The Ronald McDonald House Charities of the Carolinas site, before & after
I encourage you to check out their websites (and all of our grant winners). Read about their mission and volunteer opportunities, and see how nonprofits you may not be familiar with are making a big difference in the Greenville community.
Start the Conversation
Interested in learning more about Engenius Grants and building non-profit websites?
Schedule A Discovery Call