Bike & Build is much more than just a yearly bike trip — it's an organization that addresses affordable housing from many angles and throughout all aspects of their programming. Education, advocacy, service, and grants all make up the Bike & Build mission.
It was an exciting challenge to effectively communicate the complexities of the affordable housing cause while demonstrating this organization's impact in a compelling way.
Bike & Build Homepage Before the Redesign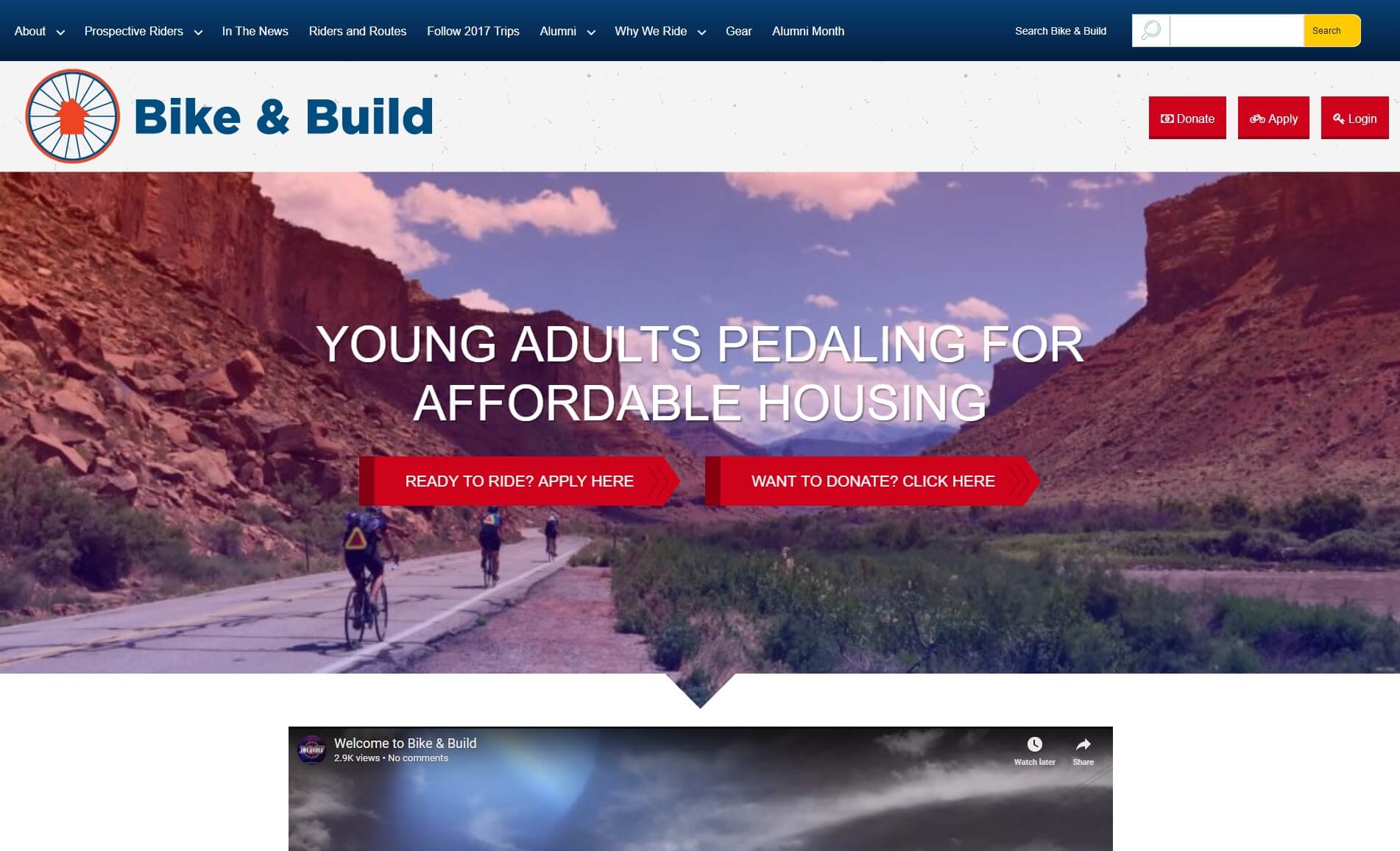 Goals
Explain Bike & Build's multifaceted approach to supporting the affordable housing cause.
Appeal to a large number of distinct audiences, including riders, friends and families of riders, community partners, sponsors, and alumni.
Calls to Action
Sign up to become a rider
Donate to a rider or the Bike & Build organization
Apply for grant funding
What Sets Them Apart
The only nonprofit, cross country bike trip that is geared specifically towards affordable housing.
Have a tailored mission which addresses the complexities of affordable housing.
Empowers and impacts the lives of young adults.
Design & Strategy Highlights
Vibrant color gradients, animation, and beautiful imagery taken from Bike & Build's numerous cross country trips. This creates an exciting and dynamic feel while giving the user a solid understanding of what these rides entail.
Tooltip navigation — a feature which breaks the pages into distinct sections which the user can navigate using a sidebar — which helps guide the user through the steps required to go on a ride, while also giving a clear idea of what a regular day looks like on a trip.
Impact numbers are highlighted throughout the site to encourage all users to become involved, whether that means donating, participating in a ride, or becoming a sponsor.
Bike & Build Homepage After the Redesign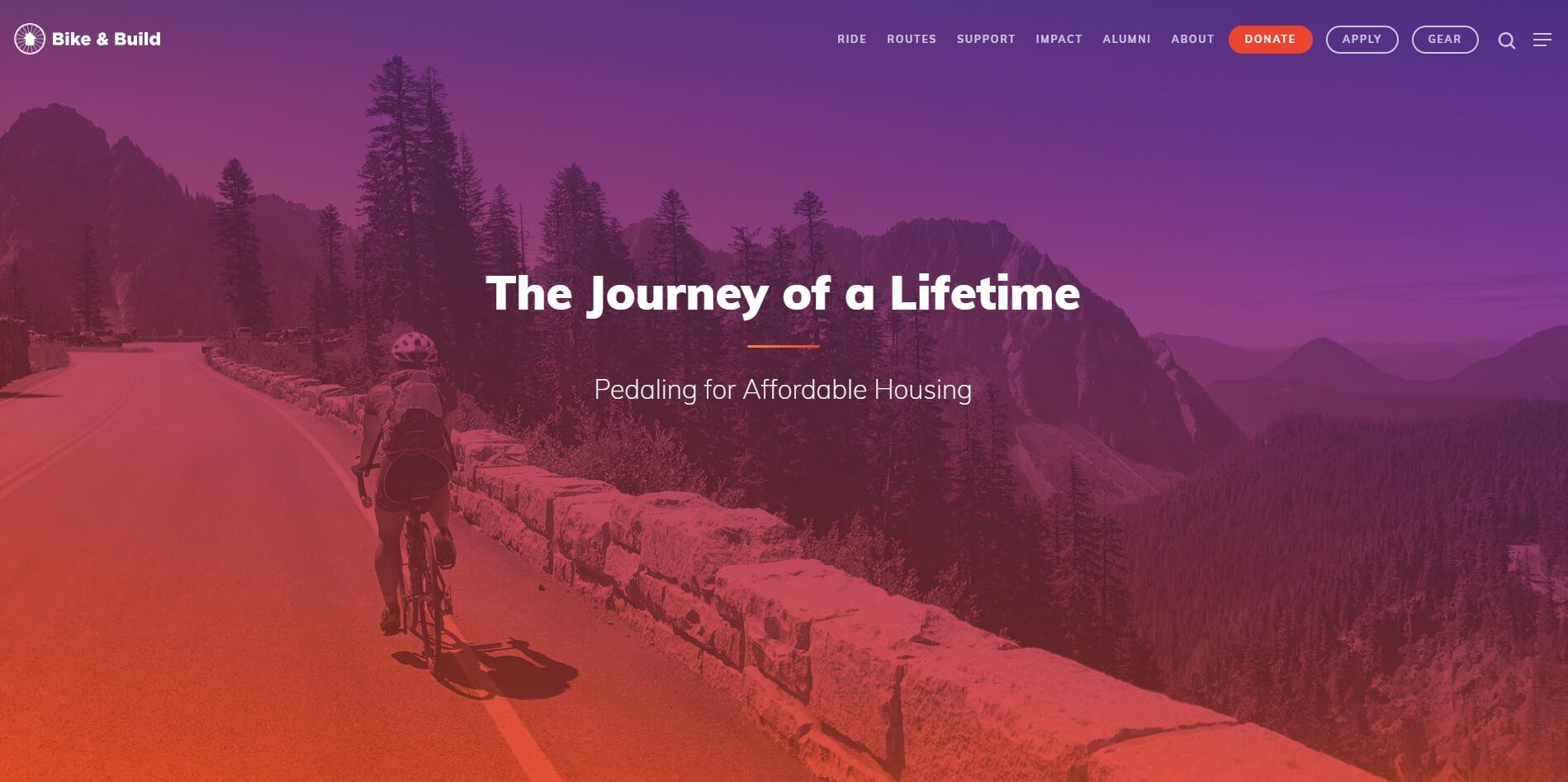 100 East recently converted from upscale apartments to accessible condos in the heart of downtown Greenville. They needed a new website to reflect this transition while also demonstrating the quality, unique amenities, and overall value of the location.
100 East Homepage Before the Redesign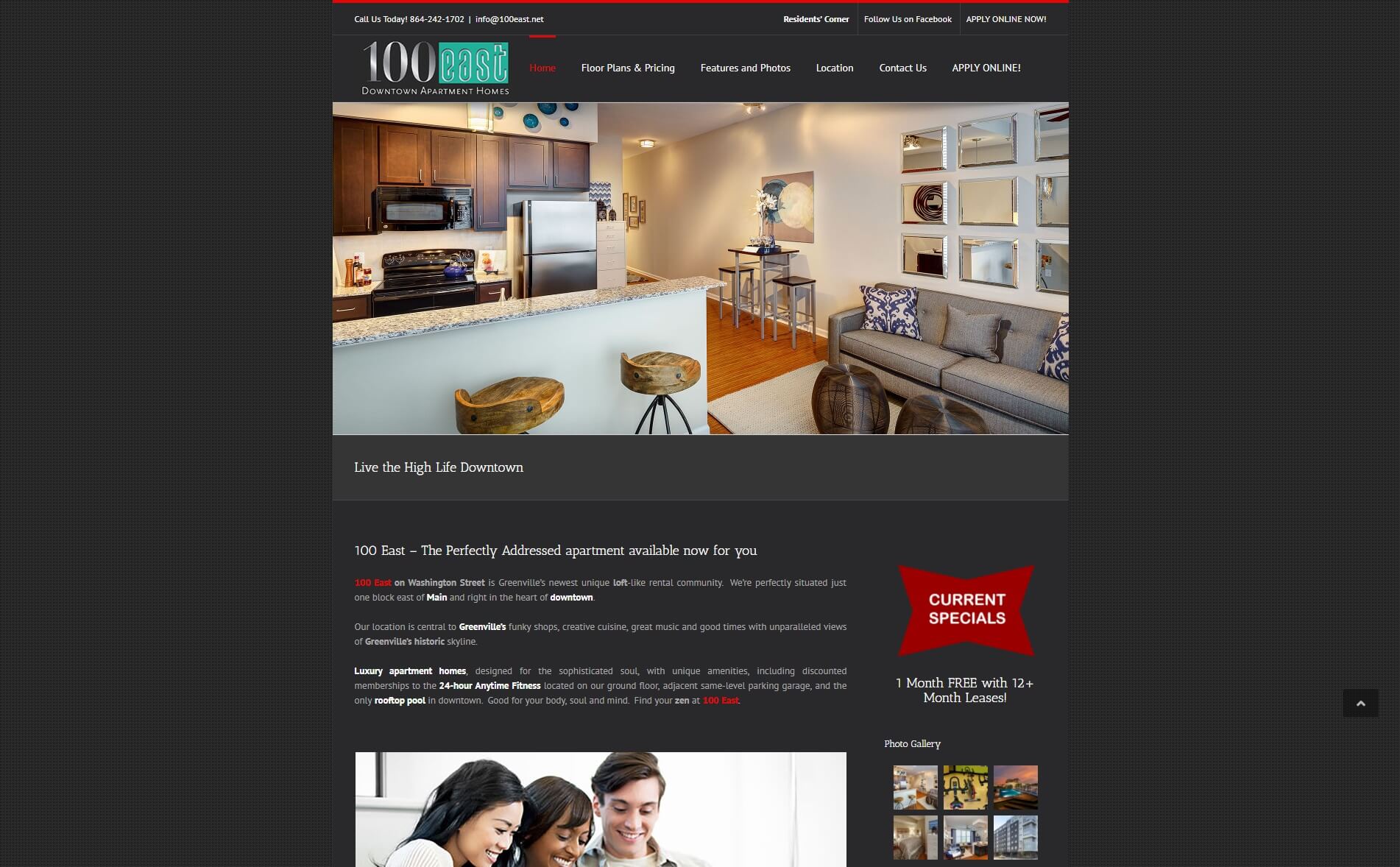 Goals
Modernize and brighten the design of the site to reflect the upscale look and feel of 100 East.
Update the content so that it's clear that these former apartments are now condominiums.
Calls to Action
Contact CB Caine, the condo's agency of record, for more information
What Sets Them Apart
Condos located in the center of downtown Greenville
Unique amenities including one of the few rooftop pools in town
Economical price for the quality and location
Design & Strategy Highlights
Eye-catching footage showcasing the condos and their location.
Bold imagery highlighting the amenities of these condos.
Bright colors and overlays which create a more inviting and modern feel.
100 East Homepage After the Redesign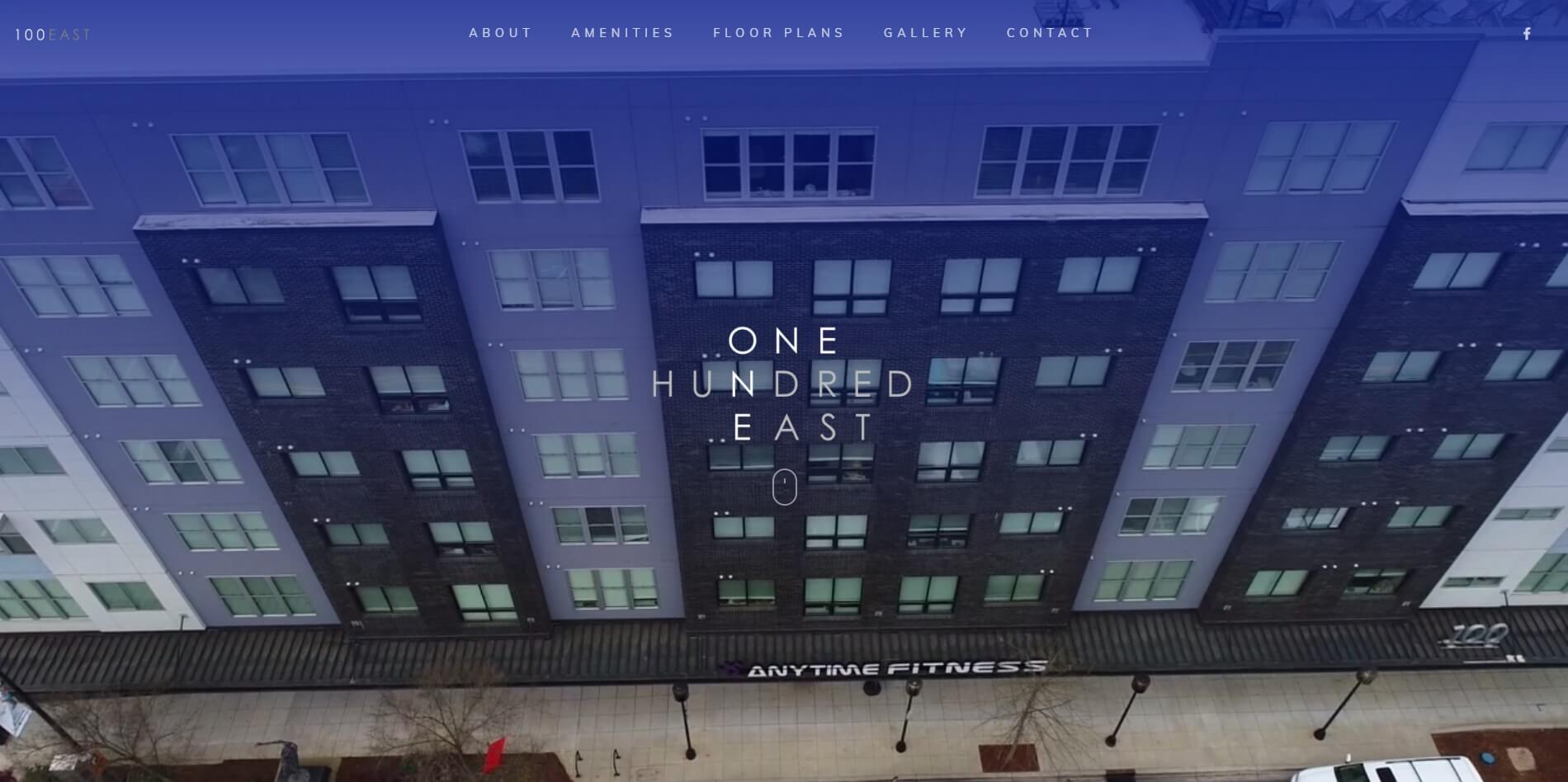 Start the Conversation
Interested in learning more about redesigning your website?
Schedule A Discovery Call