Law Firm
Website Expertise

You Can Trust.
When you're already strapped for time, it can be tempting to engage with an online company that offers a seemingly quick and easy solution for your website. However, these companies can be misleading. Many of them make far-fetched claims and take a generic, one-size-fits-all approach to law firm websites. While this strategy may save you time or money up front, it isn't sustainable over time. Instead, work with a local agency that has your best interest in mind and will make sure your digital strategy evolves as your firm does.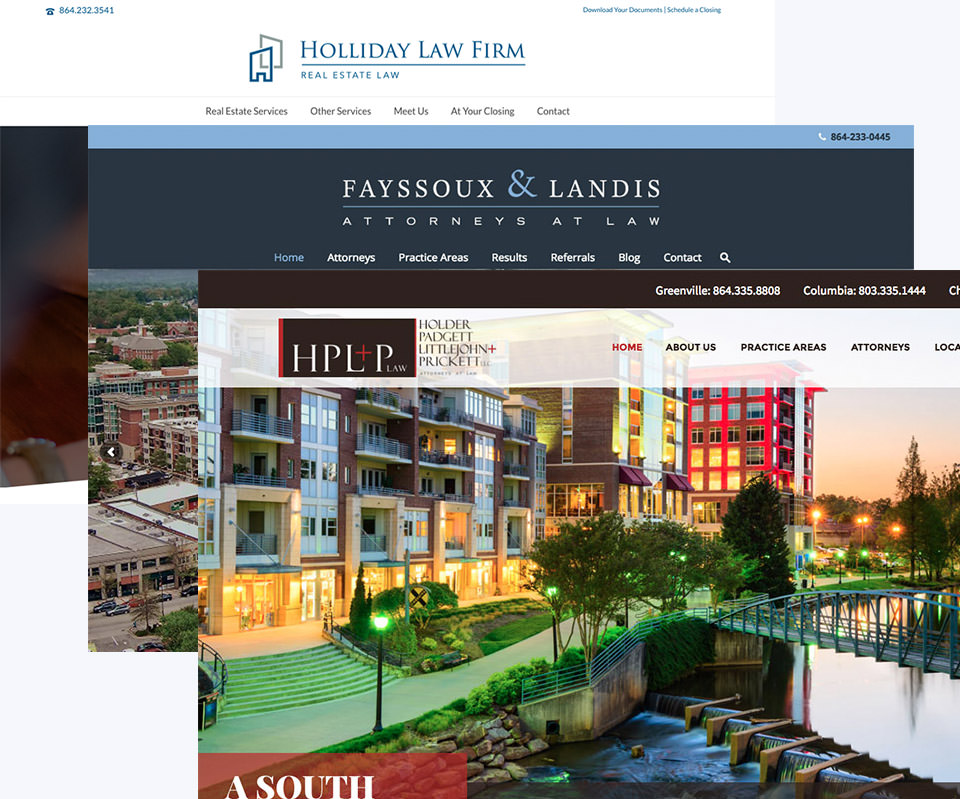 Tailored Solutions for Your Firm's Specific Objectives
Law firm websites are held to strict standards, which can create challenges for attorneys trying to market themselves. We understand the legal sector's complex landscape, including ethics regulations associated with communicating your services. We are prepared to tell your firm's story effectively and honestly.
We approach each project with a unique and local perspective. Our legal experience spans a multitude of practice areas and distinct audiences—both B2B and B2C. Whether you practice personal injury law or construction litigation, we dig deep to understand what sets your firm apart and come up with a comprehensive strategy to shape your website.
Holder, Padgett, Littlejohn & Prickett
"Engenius was able to take our general ideas and craft a great website for our firm which manages to capture the firm culture and approach we take in providing legal services."
– Lee Prickett, Attorney, Shareholder
Read The Full Case Study
Let's Talk About
Your Law Firm's Needs

.
[contact-form-7 404 "Not Found"]