It's the end of the month and that means employee spotlight time. This month, you get to meet Rachel Testa, our Director of Accounts.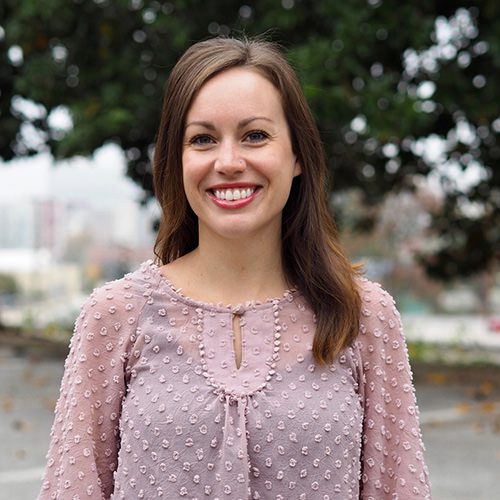 Already known by nearly all our clients, Rachel spends her days meeting with business owners and people in our community, listening to their marketing goals and crafting plans to help them achieve their goals. "I get the honor of meeting with potential new clients, learning more about their business and their goals with the intent of putting together a proposal for either a website or a digital marketing plan," Rachel said.
A Mindful Leader
As an overseer of our Client Care Team, Rachel strives to be a good leader every day, focusing on asking a lot of questions and listening to her team and clients. In order to truly focus her attention on each person, proposal, meeting, or concern she practices mindfulness.
"Being mindful can look a lot of different ways. One of which is just having some time to reflect on things, not getting so caught up in the day to day. All of us have huge task lists we need to accomplish and it is really easy to get wrapped up in. It's important to have space throughout your day to breathe, collect your thoughts, and reflect, so when you are interacting with others you are able to really bring your full self forward and be present in that moment," she said.
An Active Greenville Resident
Mindfulness is not just something she practices at work, she carries it with her into a community she loves. "I would say the most notable thing about this community is that there are a lot of nonprofit organizations and a lot of people giving their time and talents."
Rachel gives back in two ways. She volunteers her time at The Family Effect, and she also helps the community through her role at Engenius, helping small, local businesses attain their marketing goals.
There are a lot of misconceptions about what is achievable when it comes to websites and marketing in a technological era and it's often overwhelming to try and understand. Rachel seeks to simplify that.
"One thing I love to bring to the community is simplifying [digital marketing] a little bit. Anyone that is a small business owner or in marketing in a small business should know that [digital marketing] is available to them even if their budget is pretty minimal. There is a lot we can do within a small budget," she said.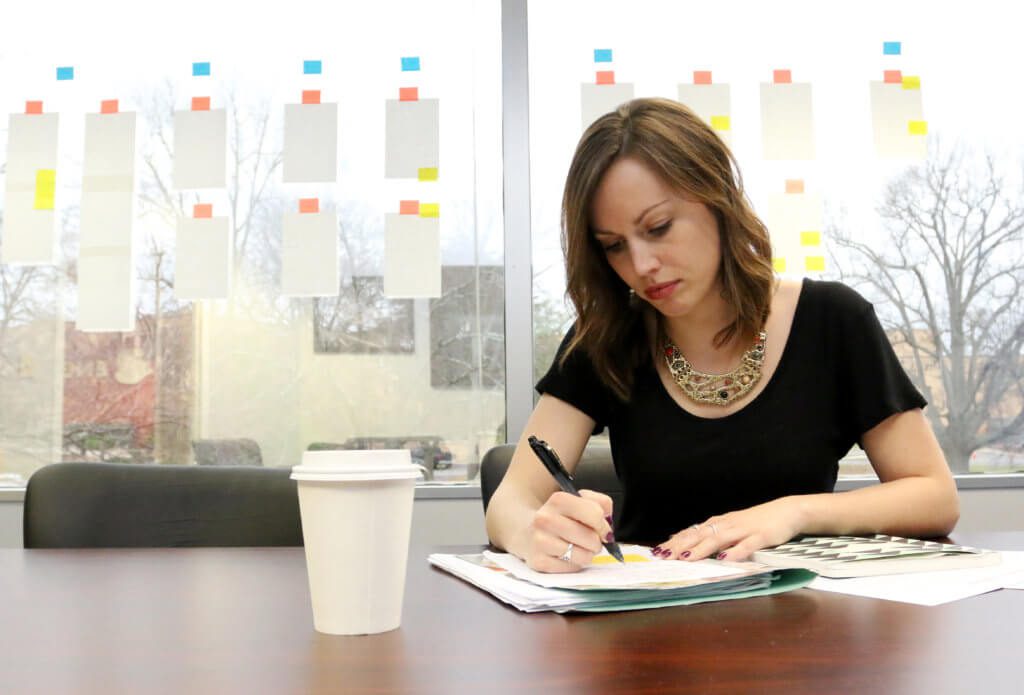 Aside from her dedication to serving the Greenville community and the mindful leadership she brings to her role, Rachel contributes a lot to our office culture. She brings a witty sense of humor to the office and breaks the "cat lady" stereotype (even if her spirit animal is a kitten).
If you catch her at Pita House for lunch, pull up a seat. You will not only be graced with her humor, but you will get to see her passion for Engenius and the Greenville community.