Do you ever get the feeling that you've known someone your entire life?
For Ryan Soper, Engenius' new Content and SEO Strategist, it might actually be true.
He and his now-wife, Erin, met at a pub in Naples, Florida, the city where they'd both attended high school. Their first date, predictably, took them to the beach where they watched the sunset.
He thought she was pretty great, and you can imagine his surprise when, at his best friend's house, he saw a picture of Erin hugging the person who would become the best man in their wedding when they were in preschool. Or his realization that they'd been in the same gym multiple times as a basketball player and cheerleader on opposing sides of a southwest Florida high school rivalry.
"I proposed to her on our one-year dating anniversary," he said, smiling at the poetic symmetry of his proposal date after recalling the Twilight Zone-esque details of their mutual connections. His story, though is a little bit bigger than serendipitous love. 
Although he resided for several years in Naples, Ryan's most formative years were spent in the Tar Heel State. His family moved to Huntersville, just north of Charlotte, when he was three years old and stayed for five years. His love of the Panthers, Hornets, Braves, and UNC carried over to his time in Florida, as did his love of the Carolinas. He knew he'd be back someday when he had the chance.
"Most people consider Naples to be paradise and, for most of my life, so did I," he said. "But eventually I got tired of the heat and humidity."
So, naturally, he went to college 20 minutes away. He graduated from Florida Gulf Coast University in 2015 with a degree in Communications and Public Relations. He worked at two different jobs over a period of five years in Naples, with one of those jobs being at a two-person firm helping with website and social media content where he greatly enhanced his search engine optimization, content creation, and copywriting skills for his next role.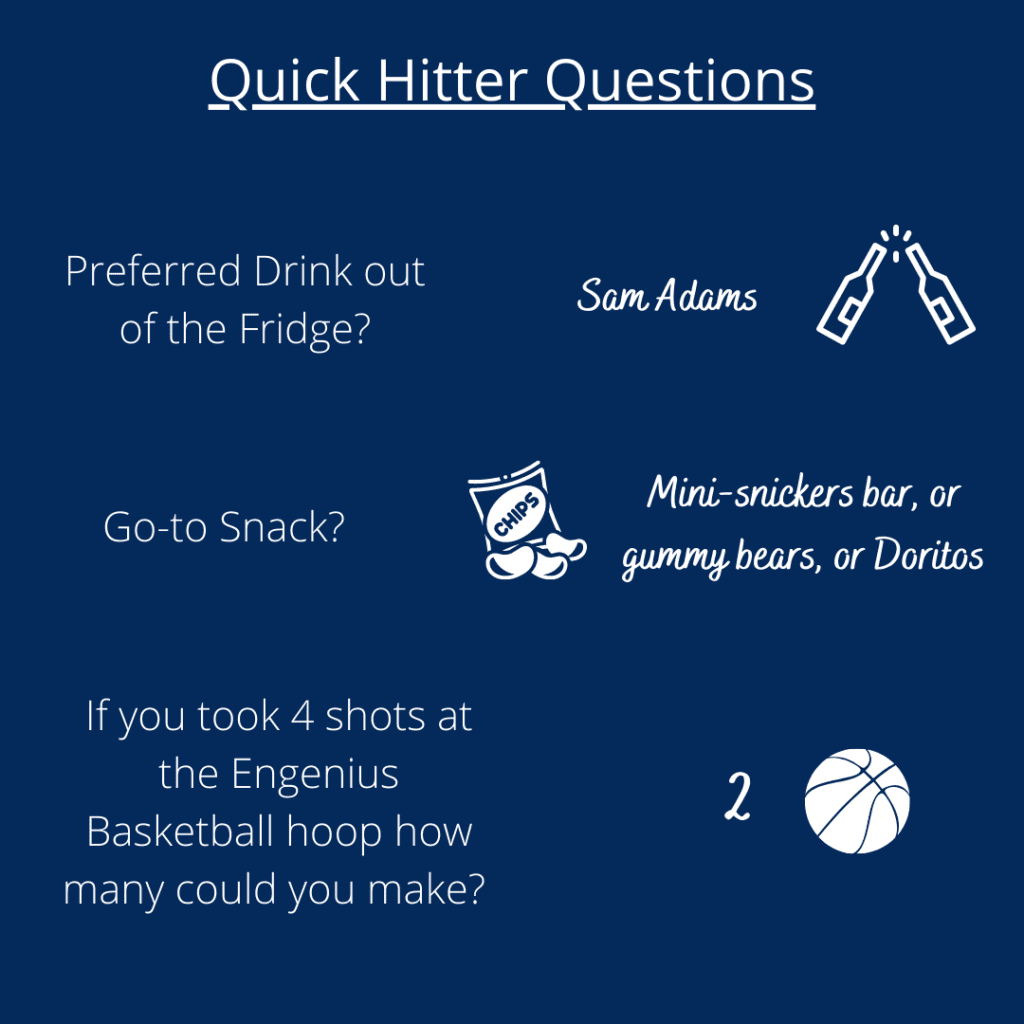 But as the pandemic raged on in early 2021, the Sopers, now a trio after the addition of a baby boy in April 2020, saw an opportunity to move to a place that had true seasons. Ryan became a digital nomad; with his role fully remote, as it had been for nearly a year, he was able to continue his job working from anywhere. He knew his ideal landing spot was back in the Carolinas.
Despite having never been to Greenville, the Sopers saw photos of downtown and were hooked. Their honeymoon had provided Ryan's first trip back to Charlotte since he moved away and he had been to Lexington a handful of times to visit family. Seeking a change, the family packed up and moved to Greenville sight unseen.
"There are too many things to narrow down to a favorite about Greenville," said Ryan. "We love the people, the restaurants, having a view of the mountains, wherever you are, and an actual downtown to go to."
Erin began working as a server at Sassafrass (check out Wine Wednesday!) and Ryan eventually found his way to Engenius. He prefers structure and order to his day (he can't work without a coffee in the morning and two cups of hot tea in the afternoon), but also thrives by being trusted to get work done with flexible hours and work locations. He holds that this trust helps spark creativity. 
He's a quiet soul, probably the product of having two older sisters and being the youngest by eight years, but the space to create has helped him be "sneakily funny" around the office. All-in-all, Ryan is a Florida boy with a Carolina heart who loves his family and writing for our clients!
Start the Conversation
Interested in learning more about how our agency and can help your business?
Schedule A Discovery Call