There is a good chance you've already met Taylor Craig in one of her two roles. A wearer of multiple hats, Taylor is not only one of our talented Content Strategists, she also reigns supreme over Engenius Support.
But when she started here she was donning a different hat completely.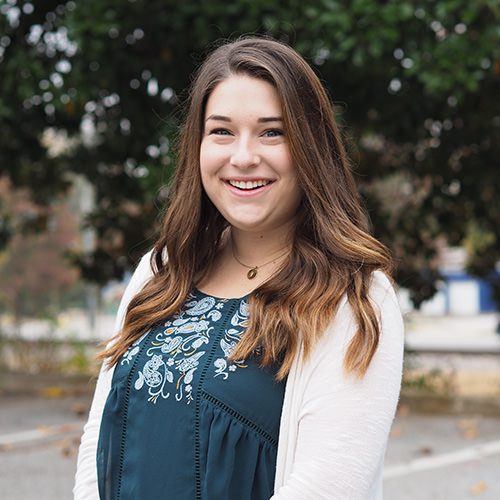 In 2016 Taylor joined the Engenius team as a Marketing Specialist. She was a part of our accounts team, working with local businesses to help them determine how best to leverage their websites. Having never worked in a consulting type role, Taylor set high expectations for herself (something she does often), and was in for a big learning year.
"In my first year I learned a lot. I got to meet a lot of local businesses and I got to be a part of a company that was growing. There was a learning curve for sure."
At the end of her first year, she knew it was time for a change. Despite her dedication to her role, Taylor realized her expertise and skill set was not a match for a sales role. But at the same time, a Content Strategist position opened up and she jumped at the chance because she knew Engenius was where she wanted to be.
"When I started working at Engenius I was so afraid to mess up or make a wrong decision. I craved a lot of oversight. But I've grown so much professionally since I've been at Engenius because we're not chastised when we fail.
My favorite part about Engenius is our leadership. Not just who they are as people, which is part of it, but their willingness to listen and consider everyone's point of view. They acknowledge that we constantly have to be not only learning and growing but failing and failing fast. That's the only way to learn from your mistakes."
Which is why after about a year in a position that wasn't quite suited for her, Taylor's supervisor asked her what job at Engenius would be her dream job. Taylor's answer: Content Strategist.
A Love for Words
From a very young age, writing has been a passion and joy for Taylor. As a child, her playdates consisted of her and her best friend sitting in front of the computer, taking turns writing chapters in a novel about Venus the Teenage Alien.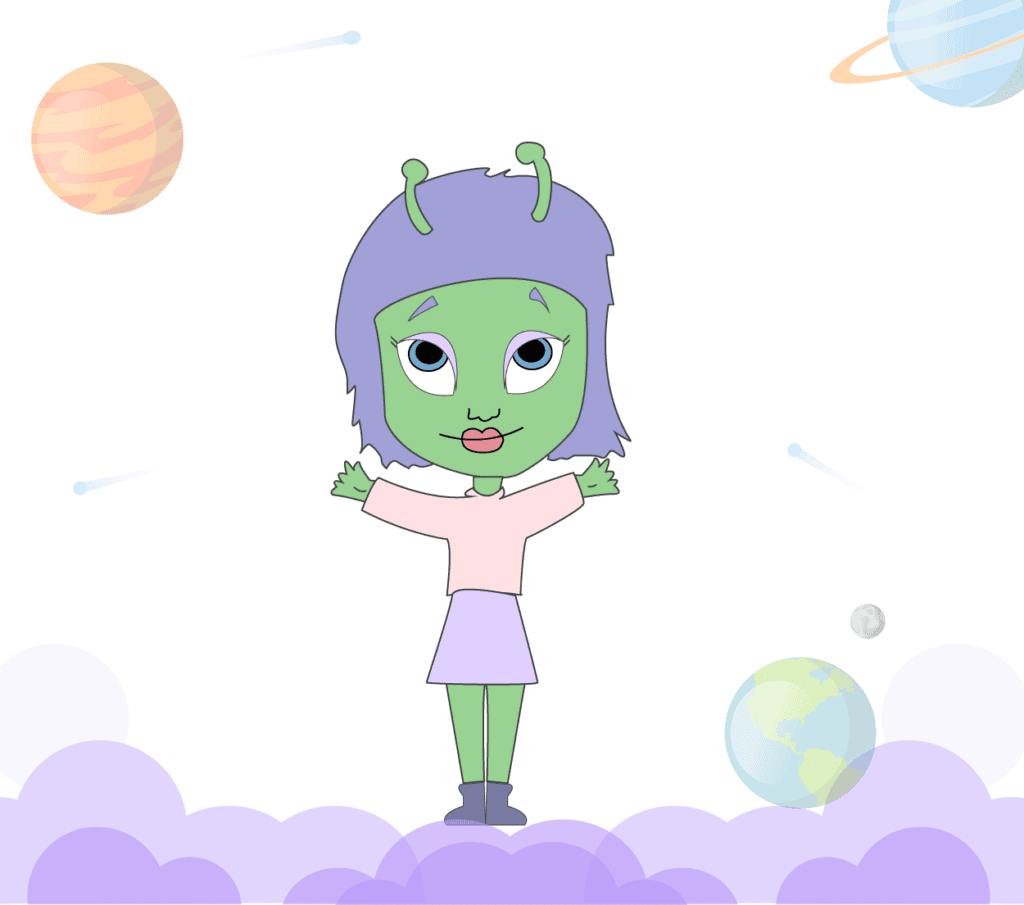 "We thought we were actually writing a book and had no idea it wouldn't be published."
She also has an affinity towards certain words, savoring the sounds of some while detesting others.
When attempting to spill out her least favorite word, her eyes darted around the room and a whisper crept out, "fleshed." Knowing it's not a dirty word, the disdain and ugliness Taylor holds for this word computes it as if it was.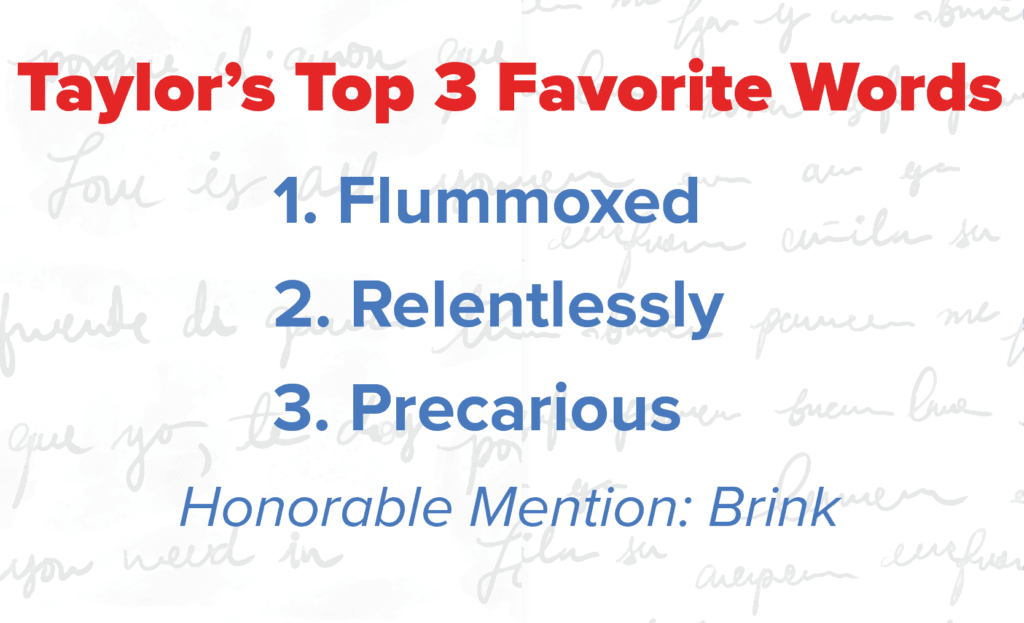 If Engenius were a piece of writing what type would it be? "A haiku because they are quirky and kind of mysterious, random, and hard to understand if you aren't the one who wrote it. And it would have at least one instance of onomatopoeia (bang! pop! smash!). Haikus are funky and so are we."
Writing as a Career
Writing as a career is often overlooked, and almost any writer out there can attest to being told they can only write novels, teach, or be a journalist with a writing degree. And it was these same misconceptions that kept Taylor from fully realizing that writing could, in fact, be a career that had nothing to do with teaching or reporting.
"I never really thought that writing was a viable career option because I was always told 'you can write as a hobby.'
When I graduated I never had an aspiration to become a writer because knew I could always do it as a hobby. But when the Content Strategist position opened up at Engenius, I saw it as so much more than writing. It's a lot of critical thinking, problem-solving, and strategy, and when I can marry those things with something I have always enjoyed and am good at it's a bonus."
Having held a similar role at a marketing agency in Columbia for a year right out of college and majoring in PR, this role was a familiar one. And one she loved.
Many times a week Taylor can be heard squealing with excitement "how great is this, I get to write every day." But aside from the writing, her favorite part of being a Content Strategist is the strategy and organization of ideas.
"Ideally my favorite part is when a client trusts us wholeheartedly. That gives me creative freedom to structure their site in a way that's going to be best for users even if it isn't necessarily what the client had in mind. I love structuring sites. It's like a puzzle trying to figure out what goes where.
Taking really big, really complex issues and paring them down in a way that's easily understood, especially when the client can't themselves explain it, is one of the greatest feelings."
Favorite Engenius Project: "Girlology: even though their project is still in production it has been my favorite by far. We work with a lot of nonprofits but this was such a unique one and it is something I feel very passionately about so it was really fun to write."
The Queen of Engenius Support
Taylor's role at Engenius wouldn't be complete without mentioning her role on our support team. Taylor took over our Support position in March 2018 and like most good things, it was an acquired taste.
But now, she rules over the world of support with a regime of quick fixes, fast responses, and happily satisfied clients.
"I love any time I can help come up with an instantaneous solution for people. I love being a quick fix for someone—often a website issue won't ruin their whole day, but just being able to make someone's day easier is awesome."
Taylor has adapted to this role and it has allowed other aspects of her personality to shine through. Writing is very creative and overarching. Support is all about the details, and Taylor might just be the most thorough person we know.
"If I am anything I am thorough and there is no lack of thoroughness in support. This role allows me to be extremely comprehensive."
Favorite Aspect of Support: "I truly feel so proud to be Engenius Support because our team speaks so highly of it and it makes me feel so valued. Our clients also speak really highly of it. Engenius has an awesome reputation for having good support, and I'm honored to be part of it."
The Dog Life
But don't be fooled. It's not all work all day with Taylor. Outside the office walls, she can be found at any one of Greenville's new breweries, restaurants, or Harris Teeter salad bar (10/10 would recommend).
But in all likelihood, you will find her hanging out with Troop, the four-legged love of her life.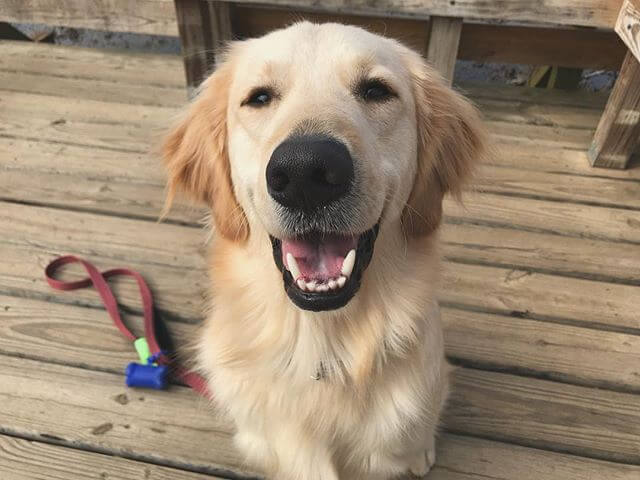 Taylor never grew up with a dog. With her father in the military, she moved around a lot, making a dog hard to have. She had two cats and asked constantly for a dog. When she got to college, her best friend had a Golden and she instantly fell in love.
"I always liked Goldens, but when I met my best friend's dog I was obsessed. I loved her demeanor and it cemented the fact I wanted my own."
After graduation, and one month before she moved to Greenville, Taylor picked up her very own Golden—Troop.
Favorite Things to Do With Troop:
Swimming
Fetch
Taking him to restaurants
Snuggling
If Engenius were a dog breed which would it be? "Greyhound, they are so fast and quick moving and energetic and with everything we do we are constantly having to change and adapt quickly."
If you were a dog breed which would you be? "I would want to be a Golden because I love them. But my personality better fits with a bulldog: super nice once you get to know it and wants to lay around all day."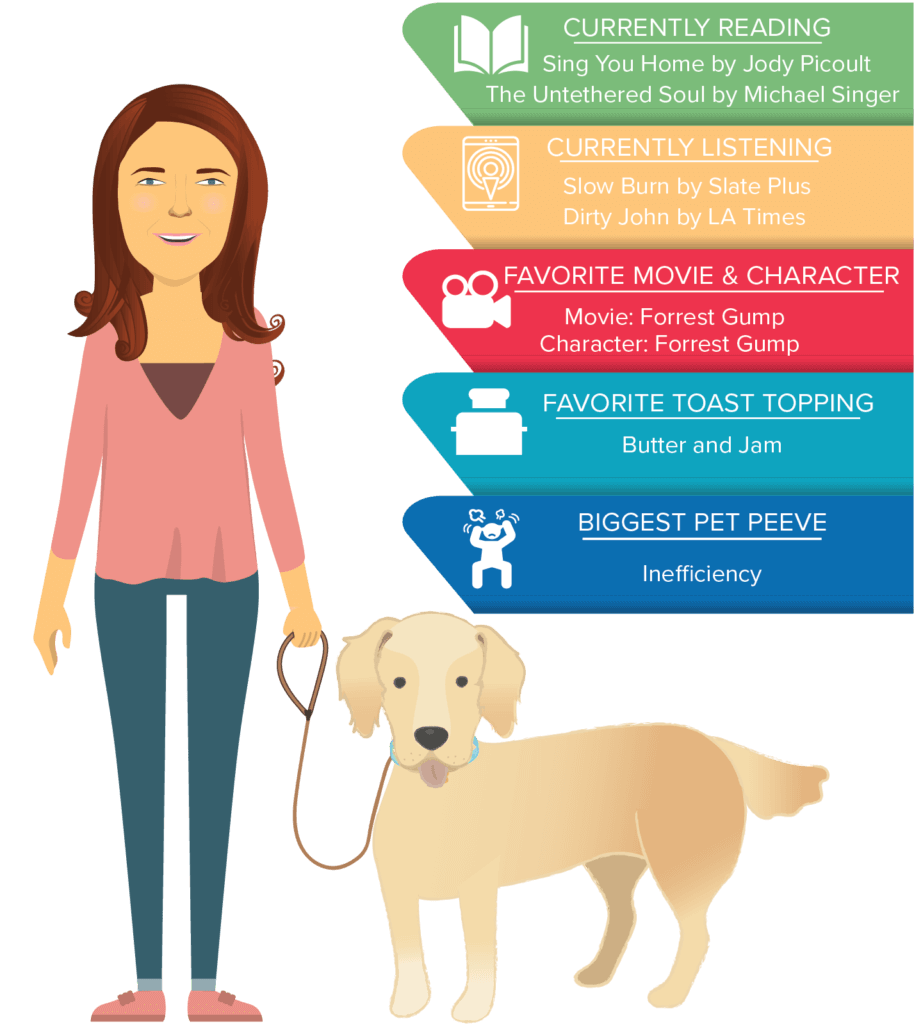 Tying it All Together
Taylor's journey at Engenius has given her a unique perspective when it comes to working with our clients. For some of them not only did she sell them their website, but she structured it, wrote it, and now provides ongoing support for it.
"I've worn a lot of hats at Engenius and feel like I've learned pretty comprehensively about our process, the types of clients we work with, and the relationships we build in the community. Then I learned about our production process, and now our post-production and support process."
She very well could have touched your project at every stage of our process. Taylor is deeply invested in the success of the people we work with and strives to do her best by them every single day.
So next time you send us a support ticket, know you're in good hands with Taylor behind the screen, and if you need an extra boost of cuteness, ask for a Troop photo!
Start the Conversation
Interested in learning more about our agency and how we can help your business?
Schedule A Discovery Call