We're on a mission.
A mission is a common thing for a business to have, but an uncommon thing to really live out each day. The Engenius team works hard to ensure that we fulfill our mission daily.
Engenius exists to:
Schedule A Discovery Call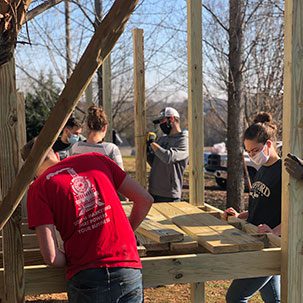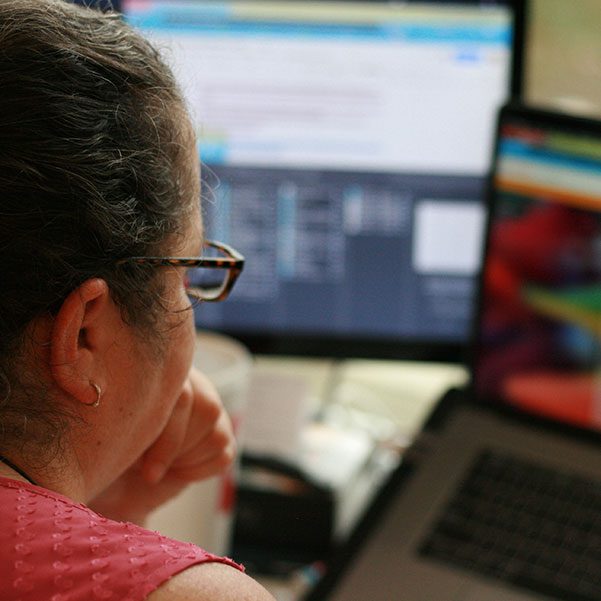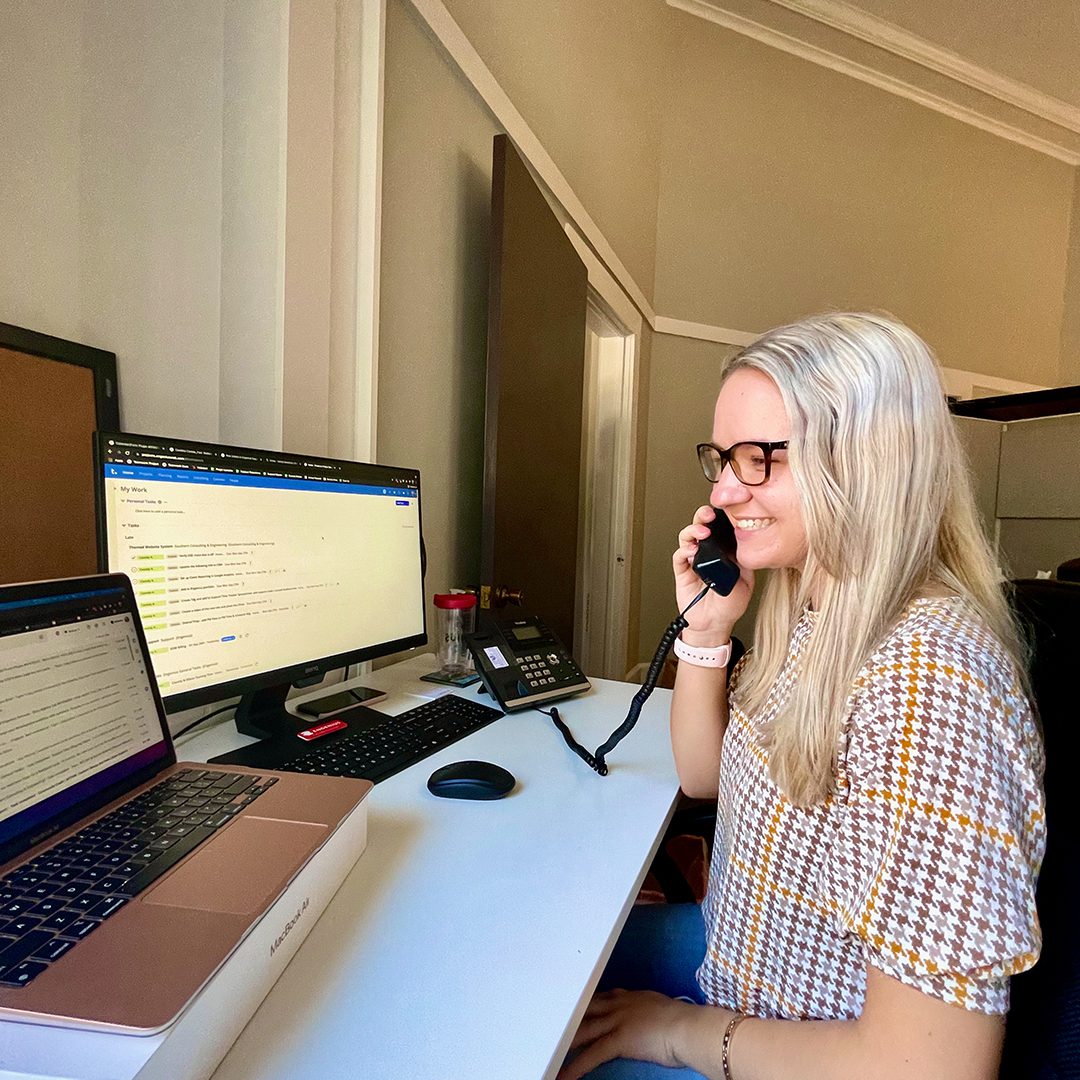 Our Core Values
It's more than what you do; it's how you do it. This is what makes Engenius, well, Engenius.
Be Thoughtful
We care for others: our teammates, our clients, and anyone we meet. We exhibit this by showing consideration for the needs of other people.
Be Vulnerable
Strong relationships can survive conflict and wounding—and they are strong due to opening ourselves to other people and being transparent in how we work.
Be Fun
Working in a lighthearted, playful way while still maintaining professionalism is absolutely possible. Work should be enjoyable.
Be Proactive
We seek out problems before they become problems; then we do something to make it less of a problem before it happens.
Be Dependable
Everyone needs people they can trust and rely upon. We are those people. We follow through in our commitments and work.
Our Principles of Good Business
Our principles shouldn't make us unique. They're what we believe every good business should be guided by.
Great Services
The services we provide must be better than good, every time. Our clients deserve it—and we should demand it.
Profits
Profitability is vital to success. We will not shy away from seeking profits and will be open with our clients about our desire to earn profits.
Integrity
We will always do right by others and maintain the highest ethics in all that we do.
Innovate
Constantly seeking new ways to improve, incorporating new knowledge, and studying our successful endeavors are vital to success.
Great Place to Work
Businesses that support their team, empower their people, and appreciate each person will be more successful.
Meet Our Dreamers, Thinkers & Doers
Our team has a whole lot of heart for our clients and each other. Whether we're working or playing, there's never a dull moment with this crew.
We are the
that make Engenius unique.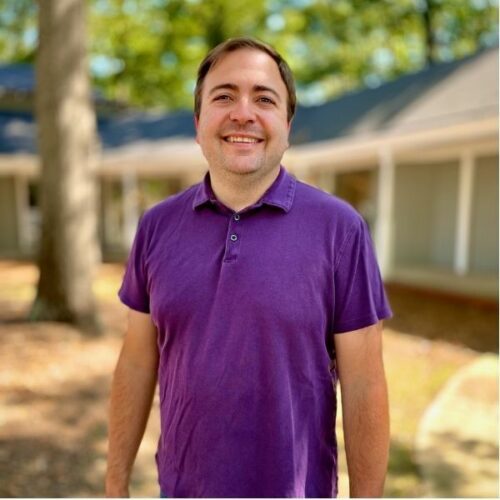 Chris is our team leader and chief strategist. He co-founded Engenius in 2008. Chris' experience driving sales through web design and digital marketing dates back to 2000. He acts as visionary and coach to ensure that our clients' goals are heard and our team delivers services that surpass expectations. A native of the Upstate, Chris resides just outside of Greenville with his wife and three children. Chris also leads a nonprofit (Rebuild Upstate) and is passionately involved in the Greenville community.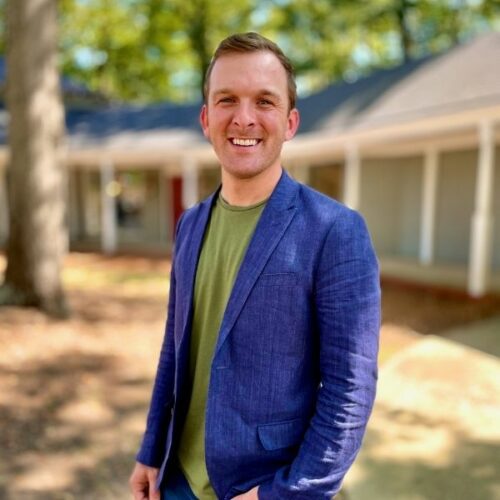 As our COO, TJ Deluccia oversees all daily operations and responsibilities of our team. TJ is committed to making sure all of our projects meet our high standards. He's always seeking innovative ways to produce work that fosters creativity while maximizing efficiency. On top of all that, he sits on our leadership team. TJ is a proud Clemson grad (Go Tigers!) whose thoughts on the 2016 football team were featured on Clemson Sports Talk.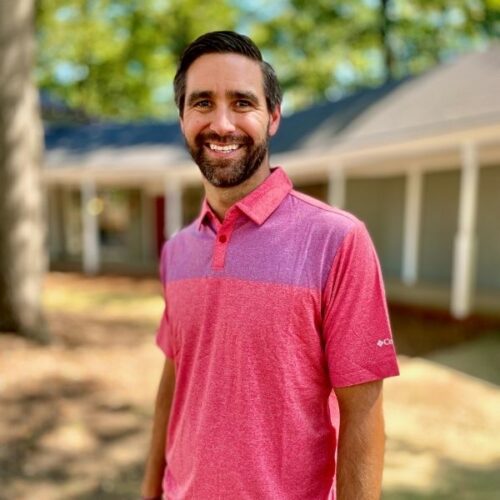 Kory helps drive business development at Engenius and manages ongoing relationships with our valued clients. He loves getting to know Greenville-area business and nonprofit leaders, cultivating these relationships by both listening carefully to their needs and helping them understand the complexities of digital marketing. Once a business becomes an established Engenius client, Kory keeps in touch to help them measure success and ensure their needs are met.
Outside the office, Kory enjoys running, home brewing, and spending time outdoors with his wife, Kate, and two children, Taylor and Porter.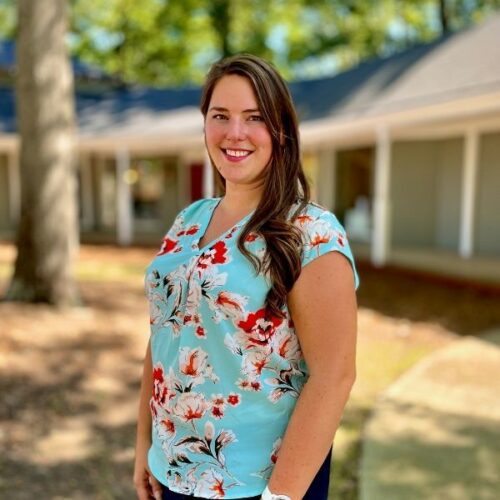 As our director of web services, Molly is responsible for both taking care of our clients and our team. Day to day, Molly makes sure that our web services team is well-equipped to deliver exactly what our clients need—and to blow their expectations out of the water.
Molly joins the Engenius team after spending nearly six years as a project manager and implementation consultant for an industry-leading medical record software company. Outside of work, she loves to cook (catch her on Instagram @greenvillesupperclub), bike, hike, and play with her puppy Milo.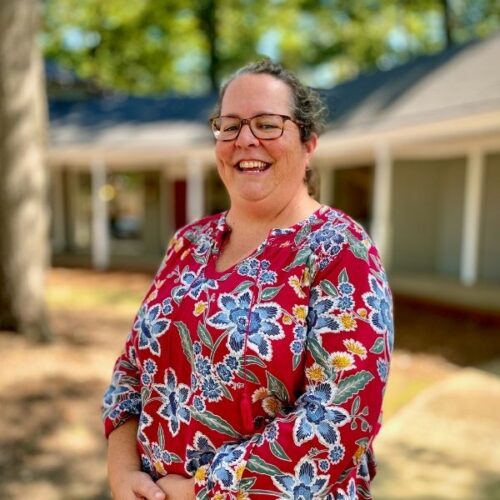 Ellison Manley—no relation to Chris despite having worked here ALMOST as long as him—designs beautiful, functional websites. Once your website's framework has been decided and the content has been written, it falls into Ellison's capable hands, where it is brought to life in stunning color and user-friendly functionality. You can see examples of Ellison's handiwork in our Portfolio, including multiple award-winners such as greercpw.com and euphoriagreenville.com. Ellison is our resident music nerd and she loves discovering new bands and visiting live music venues throughout the region in her down time.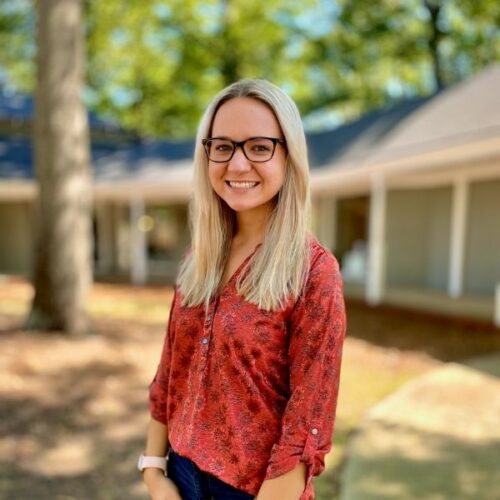 When you need help editing your Engenius website, Cassidy is the person you'll want to talk to. Cassidy's background in customer service and general happy disposition make her the perfect fit for our support manager role. She's an excellent problem solver, so you can rest assured that if you aren't sure about something Cassidy will get to the bottom of it quickly—and with a smile. When she isn't brightening our clients' days with her positive attitude, Cassidy can be found exploring local coffee shops and parks with her dogs Maverick and Margo, and listening to Michael Bublé on repeat.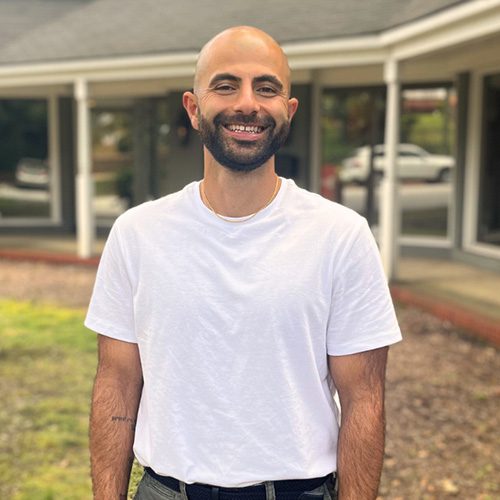 Herman is one of our fantastic project managers tasked with helping our clients and our team navigate each project with confidence and clarity. A natural coach, he's passionate about collaboration and hitting the goals established for each unique project.
Herman is trilingual, a graduate of the College of Charleston, a lover of anime, and a coach to two Girl's Soccer Teams at Carolina Elite Soccer Academy (U10 & U12). When not at work, you'll find him leading an active lifestyle, enjoying the great outdoors with his German Shepherd Hiro, or spending quality time with his family and his friends.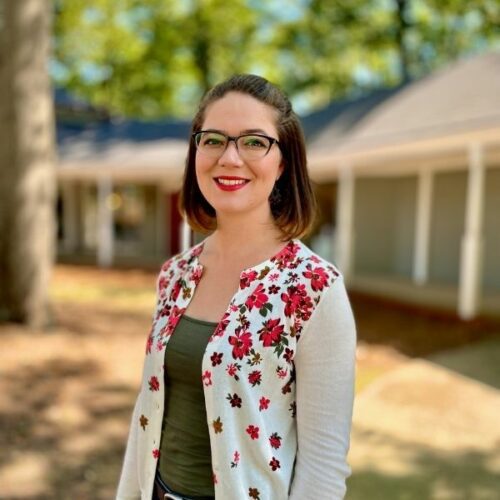 Samantha wears a few different hats on the Engenius team. Her *official* role is Sales and Marketing Coordinator, but her responsibilities vary greatly depending on the day. From managing the inbound sales funnel and helping leads determine which services might be most beneficial to them to writing stellar content for our project proposals and websites, Samantha's passion for our clients (and prospective clients!) shines through. A graduate of Wofford college with a BA in Humanities and Spanish, Samantha loves Greenville's rich history and culture. When not writing for work or fun, you can find her playing volleyball or trying all the different restaurants, breweries, and wineries the upstate has to offer! She thrives in the spontaneity of her job and thoroughly enjoys Engenius' emphasis on knowing our clients, their stories, and their businesses.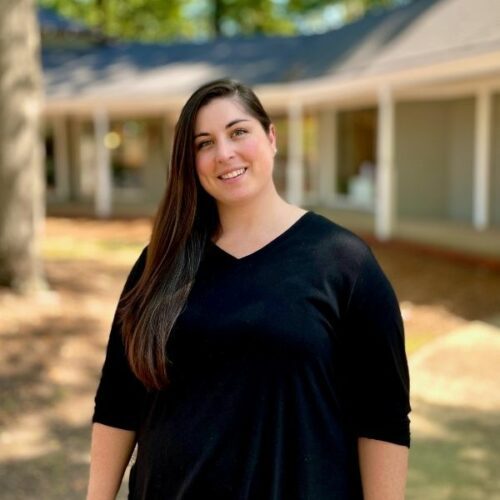 Anna's organizational and strategic skills have landed her in multiple roles on our team: Anna acts as executive assistant to Chris, prioritizing an ever-demanding schedule and task list. In addition, Anna manages Engenius client invoicing, payments, accounts receivable, and (Aren't you sweating just reading this?!) human resources for our team of ten. At home, she is an unashamed gamer, playing alongside her husband and sweet dog, Maia. Anna is also a new mom and an active kids ministry volunteer at Newspring Church.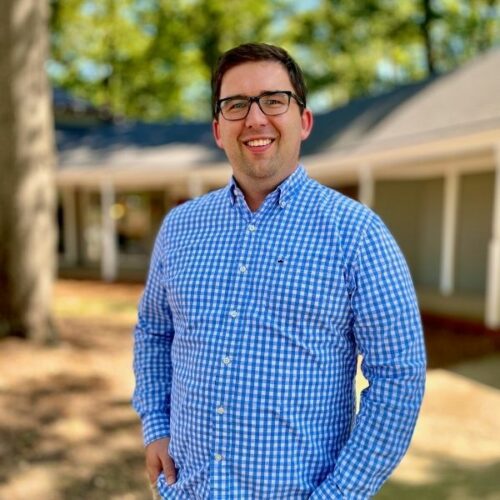 From advising clients on how best to succeed in an ever more digital world to working with a prospect, Randall is relationship-focused. His cheerful personality, empathetic perspective, and professionalism strengthen our accounts team and shine in every interaction he has with our clients as he explains our Engenius services and makes recommendations for a client's (or prospects') digital growth. A native of Spartanburg, he is passionate about connecting with the local community and helping more companies, nonprofits, and organizations find the digital services they need with a partner that provides them everything they need and nothing they don't!
When he's not making phone calls or sending emails, Randall can be found visiting local breweries, cheering on the Braves, and spending quality time with his wonderful wife and baby boy.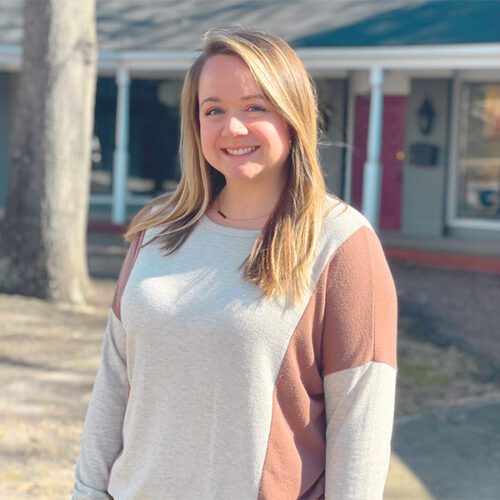 Paige is our resident content strategist and words aficionado. With a background in marketing, she brings a sharp eye and strategic focus to every project…along with a cheerful smile, excellent writing skills, and a can-do attitude.
Outside of work, Paige enjoys spending time with her husband and family, drawing on her iPad, collecting stationery supplies, and trying to keep a solid gym routine.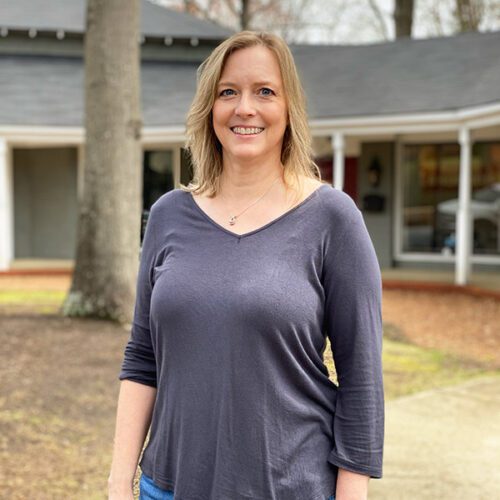 Katie is our resident accounting expert and bookkeeper. A numbers guru who cares deeply about helping small businesses stay organized and compliant, Katie is a natural fit for our team and great support to all of our creatives.
Outside of work, you'll most likely find Katie hanging with her wonderful husband and her dogs, Bugsy and Cocoa Pepper, or visiting the nearest SC state park, hockey game, Broadway show, or theme park.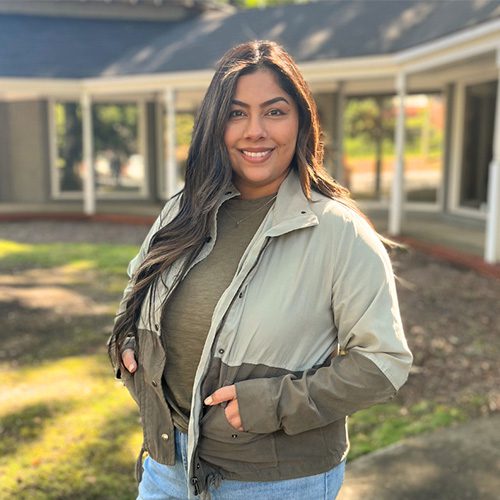 Natalie is our digital marketing project manager. At work, you can find her working with clients to help drive their businesses forward, digging into new digital marketing strategies, and pushing our team forward with her project management skills.
Outside of work, Natalie loves the great outdoors and spends much of her time hiking, gardening, and exploring the natural beauty of her home near Lake Jocassee.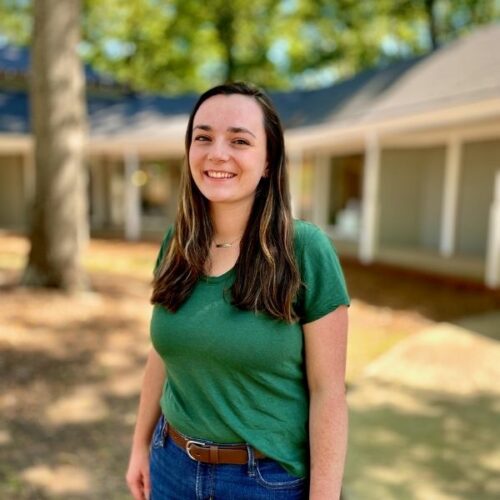 Arianna is our go-to person for digital ads, monitoring their success and adjusting and tweaking as needed to ensure our clients see the best performance possible. On our team, she's a go-getter who strives to stay on top of the ever-evolving nuances and trends of digital advertising, which is no easy feat!
When out of the office, Arianna loves checking out local coffee shops, going on long walks, and spending time with her husband, Sam, and her daughter, Aletheia.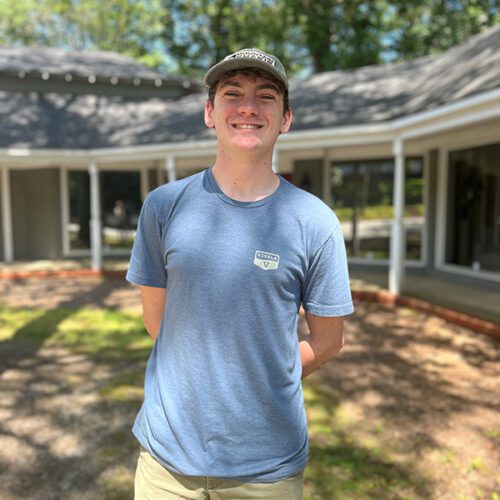 Tripp is our graphic design wizard. A student at Coker College pursuing his BA in graphic design, Tripp's skills are impressive. His Photoshop magic, creative brilliance, and dry sense of humor have brought a fresh perspective to our team and a new style to our work!
Outside of work, you can find him rollerskating, surfing (when he's on the coast), or checking out all of the sites in Greenville.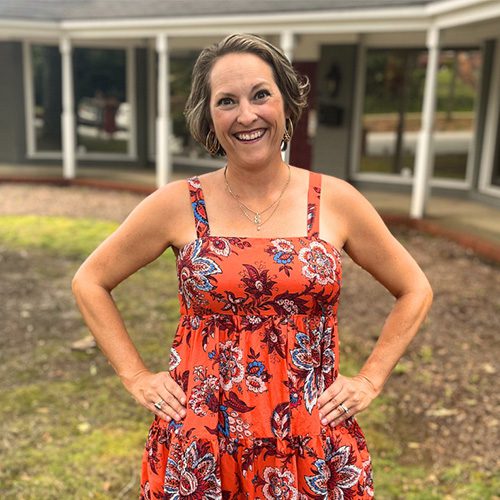 Meet Emily! Emily is our Office Manager, team cheerleader, and master of organizational processes. She manages many of our day-to-day operations and ensures that everything from billing to lunches to scheduling goes off without a hitch.
Outside of Engenius, Emily is a self-proclaimed dance mom with three wonderful kids. She's also a dedicated Clemson fan, and, while her weeks are full of family activities, she and her husband still find time to cheer on the Clemson Tigers!
Want to Join Our Team?
Check out the open positions we have to offer and what makes Engenius a great place to work.
Explore Job Openings
Take Control of Your Online Presence Today
Take the first step toward a renewed digital presence. Contact us today to begin our proven discovery process.
Schedule A Discovery Call