We're made up of a little bit of crazy and a whole lot of passion. If you've checked out our core values and mission, you probably already know that we think actions speak louder than words. We're all about accountability, hard work, and collaboration; and we help and challenge one another daily as we drive results for our clients.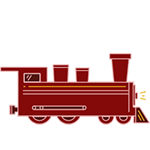 We don't currently have any openings, but we'll still gladly accept your resume!
Email us:
A cover letter explaining why Engenius is the perfect place for you and describing the role you would fill.
A memorable résumé (i.e. gives us an idea of who you are beyond where you've worked and when).
You'll hear back within 1-2 business days acknowledging the receipt of your resume. We'll keep it handy and add you to an email list announcing new job postings. If you see an open posting that strikes your interest, please apply for it directly through our site, and we'll be reminded to pull up your file.
SEND US YOUR RÈSUMÈ