We're made up of a little bit of crazy and a whole lot of passion. If you've checked out our core values and mission, you probably already know that we think actions speak louder than words. We're all about accountability, hard work, and collaboration; and we help and challenge one another daily as we drive results for our clients.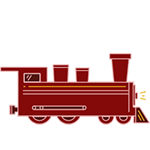 Engenius is seeking to add an experienced Account Manager to our team. Our Account Managers are responsible for creating and nurturing relationships with potential and existing clients. More specifically, Account Managers are responsible for introducing potential clients to the services we offer, writing clear scopes of work that detail each project's goals, presenting proposals, and helping guide businesses through the buying process. Account Managers also nurture ongoing client relationships, helping businesses understand the value their digital marketing brings them and consulting on how to improve ongoing results.
A week in the life of an Engenius project manager might include:
Having a phone call with a new lead to learn their business and hear what their digital marketing needs may be.
Working with a teammate on scoping a solution for a potential client.
Preparing a proposal presentation for a board of business owners.
Calling a client to review their website health and performance over the past year.
Visiting a potential client's business to see their processes and understand their digital marketing pain points.
Crafting invoices and pricing information so clients know exactly what their billing expectations should be.
Successful Engenius Account Managers have 2-3 years of business-to-business sales experience, a keen eye for detail, the ability to listen well (to both their teammates and clients), and a dedication to deliver quality service while upholding our five core values.
Time management skills and the ability to prioritize are key for this position, as our account managers must be able to get information back to our clients quickly so they can make informed purchasing decisions.
This position is a full-time, 40 hours a week role based in our downtown Greenville, SC, headquarters. Compensation package includes paid time off, paid volunteer days, retirement matching program, health & dental benefits, and other perks. Salary will be based upon experience.
Does this sound like a good fit? If so, we'd love to hear from you. Tell us a bit about yourself.
We are now accepting applicants for Summer 2019 interns who are eager to learn about life in a digital marketing agency. Think less coffee-fetching and more immersing yourself into the daily rhythm of a creative business.
We're laser-focused on helping our clients see results while maintaining a vibrant work culture based on five core values. To hang with us, you'll need to be hungry to learn, detail-oriented, and internet savvy. Our most successful interns have been willing to ask questions and think creatively. We appreciate interns that are eager to try their hand at whatever is thrown at them – even if it's new territory. We also laugh a lot, so you'll need to be good at laughing.
Here's a quick look into a few of the things you'd be doing as an Engenius intern:
Assisting our Accounts Team.

Our accounts team is responsible for building new relationships with potential clients and nurturing those relationships long after we complete a client's project. You might be asked to assist with a discovery meeting, help qualify a lead, brainstorm a scope of work, or proofread a proposal. Great communication skills and a mind for finding creative solutions are must-haves.

Assisting our Production Team.

Our production team creates the strategy, content, design and user experience that goes into each project. Helping with this team may look like writing blog posts, helping build a WordPress website, or designing an infographic. You'll need to be a quick learner, familiar with computers and basic software, and visually-minded.

Assisting our Support Team.

The online world is constantly evolving, so we provide ongoing maintenance and support to our clients to help make sure things stay in tip-top shape and can be fixed if something gets wonky. A day with support would consist of communicating with clients who submit support tickets and addressing problems with an attention to detail and careful testing. Bonus points if you have experience working in WordPress!

Assisting with Administration.

You'll play the starring role in the Engenius first impression – greeting guests and answering the phones. You'll see what it takes to keep a small business organized behind the scenes (it's never boring!) If you love thinking ahead and identifying problems before they arise, you'll love this opportunity to serve the entire team by helping keep our office running smoothly.
We're looking for someone who can spend at least 20 hours per week with us during our business hours of Monday – Friday from 8am to 5pm. This is a paid position, and we're typically able to accommodate school schedules and any evaluations that your curriculum may require if you're still in school.
Don't See an Open Position Just for You?
Email us:
A cover letter explaining why Engenius is the perfect place for you and describing the role you would fill.
A memorable résumé (i.e. gives us an idea of who you are beyond where you've worked and when).
You'll hear back within 1-2 business days acknowledging the receipt of your resume. We'll keep it handy and add you to an email list announcing new job postings. If you see an open posting that strikes your interest, please apply for it directly through our site, and we'll be reminded to pull up your file.
SEND US YOUR RÈSUMÈ