At our core, we're
people helping other people.
We are thinkers and doers who have a lot of heart for our clients and each other. Whether we're working or playing, there's never a dull moment with this crew.
We are the

that make Engenius unique.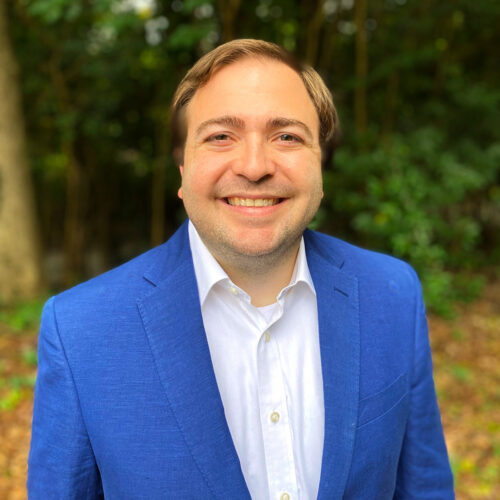 Chris is our team leader and chief strategist. He co-founded Engenius in 2008. Chris' experience driving sales through web design and digital marketing dates back to 2000. He acts as visionary and coach to ensure that our clients' goals are heard and our team delivers services that surpass expectations. A native of the Upstate, Chris resides just outside of Greenville with his wife and three children. Chris also leads a nonprofit (Rebuild Upstate) and is passionately involved in the Greenville community.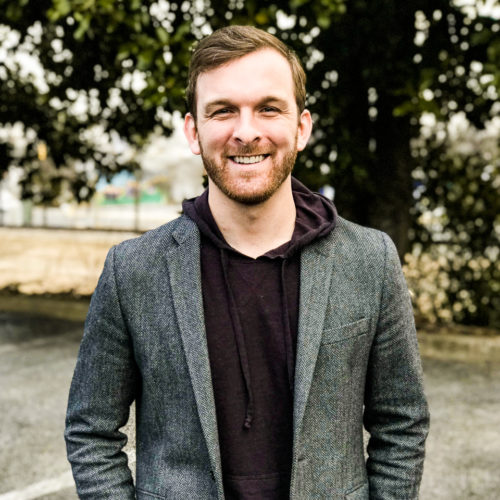 As our COO, TJ Deluccia oversees all daily operations and responsibilities of our team. TJ is committed to making sure all of our projects meet our high standards. He's always seeking innovative ways to produce work that fosters creativity while maximizing efficiency. On top of all that, he sits on our leadership team. TJ is a proud Clemson grad (Go Tigers!) whose thoughts on the 2016 football team were featured on Clemson Sports Talk.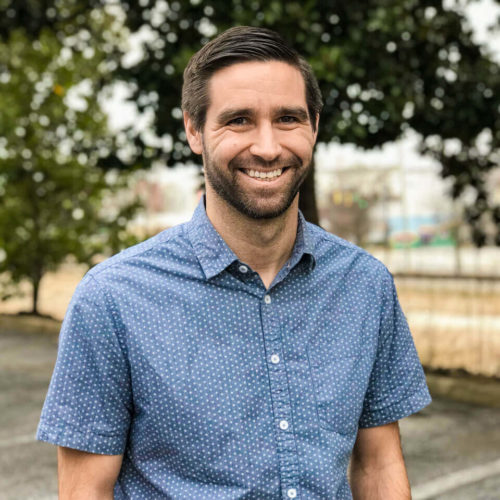 Kory helps drive business development at Engenius and manages ongoing relationships with our valued clients. He loves getting to know Greenville-area business and nonprofit leaders, cultivating these relationships by both listening carefully to their needs and helping them understand the complexities of digital marketing. Once a business becomes an established Engenius client, Kory keeps in touch to help them measure success and ensure their needs are met.
Outside the office, Kory enjoys running, home brewing, and spending time outdoors with his wife, Kate, and two children, Taylor and Porter.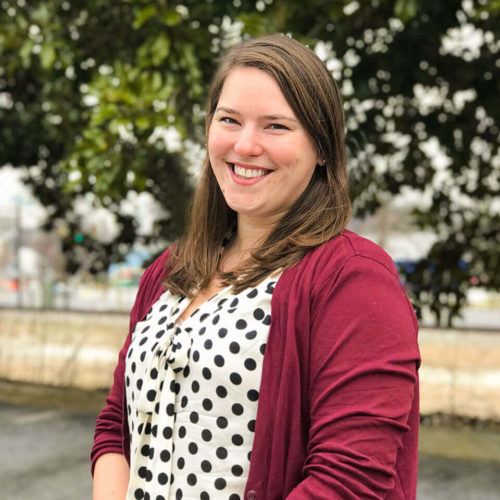 As our director of production, Molly is responsible for both taking care of our clients and our team. Day to day, Molly makes sure that our production team is well-equipped to deliver exactly what our clients need—and to blow their expectations out of the water. Molly's degree in brain, behavior, and cognitive science makes her a perfect fit to communicate effectively with our clients throughout each step of the web design process, during which she serves as their main point of contact.
Molly joins the Engenius team after spending nearly six years as a project manager and implementation consultant for an industry-leading medical record software company. Outside of work, she loves to cook (#greenvillesupperclub), bike, hike, and play with her puppy Milo.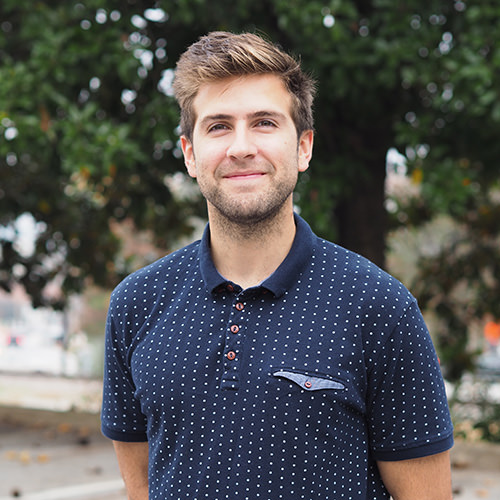 Brooks started his career at Engenius as a production assistant, helping with all aspects of the web design and digital marketing process. His expansive SEO knowledge and knack for all things digital eventually led him to the Digital Marketing Strategist role. Through his experience and positive attitude, Brooks maintains successful relationships with clients while managing digital marketing projects to fruition.
When not meeting deadlines and communicating with clients, Brooks is volunteering at Grace Church Downtown, staying current on the NBA, playing beach volleyball, or working his way to the front of a concert.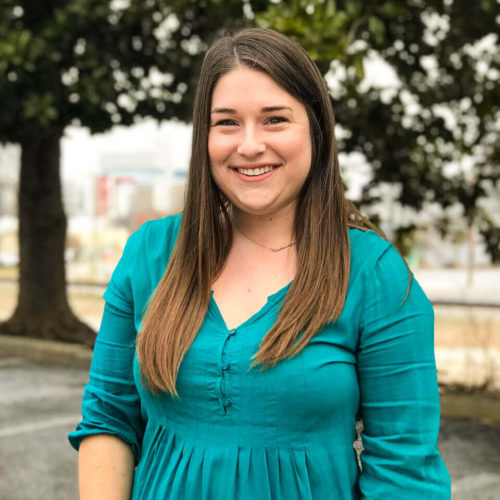 Taylor's knack for problem solving makes her a perfect fit as our client success manager. When clients come to us with big-picture goals, Taylor puts plans into action to bring their ideas to life. Her problem solving skills also lend themselves well to web content strategy--AKA the process of helping clients organize their websites effectively. Whether she's handling client support requests, scoping out a large technical project, or taking over our whiteboard to map out a website structure, Taylor is determined to find the best possible solutions to any problem.
When she's not working, you can find Taylor traveling to Williams-Brice for Carolina football games, catching up on the latest reality TV shows, or using her writing skills to come up with witty Instagram captions for her Golden Retriever, Troop.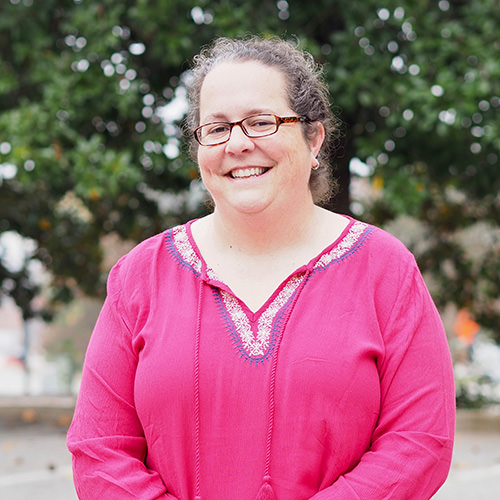 Ellison Manley—no relation to Chris or Brooks—designs beautiful, functional websites. Once your website's framework has been decided and content has been written, your website falls into Ellison's capable hands, where it is brought to life in stunning color and user-friendly functionality. You can see examples of Ellison's handiwork in our Portfolio, including the 2016 Silver ADDY Award winner in the public service category: nextsc.org. By night, Ellison frequents live music venues all around the region. She also gives her time to helping plan and operate the local Albino Skunk Music Festival and serving on the Sans Souci Neighborhood Alliance as Secretary/Treasurer.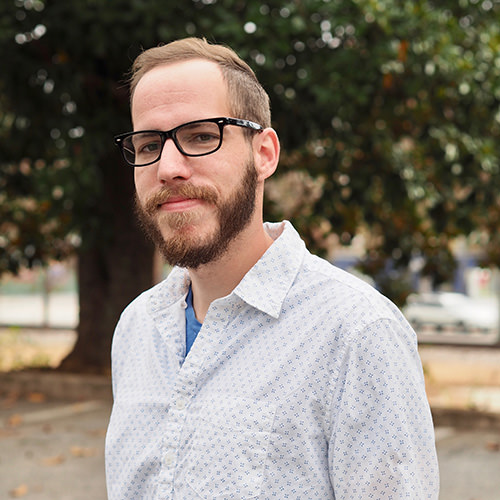 A designer turned developer, Brent takes a hands-on approach with many Engenius projects. When it comes to website design and functionality, Brent can both dream it and do it: his technical expertise and creativity shine as he drives our custom code (HTML, CSS, JavaScript, and PHP), integrations, and User Experience (UX) design. Finally, Brent works with our stellar website hosting service, Flywheel, to ensure that your website is secure and functioning at pace. When he's not working, Brent enjoys hanging out with his wife, working on his 1950's era home, catching up on his favorite shows, and reading the latest design blog posts.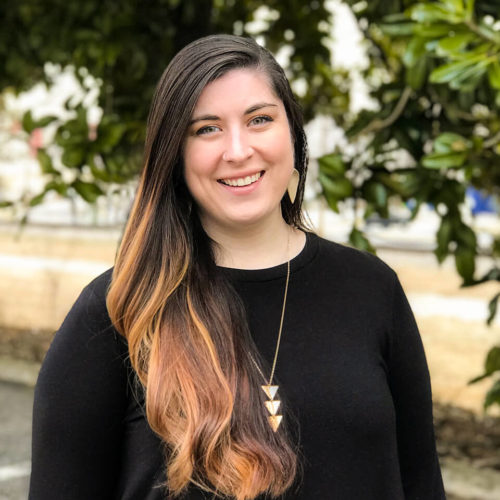 Anna's organizational and strategic skills have landed her in multiple roles on our team: Anna acts as executive assistant to Chris, prioritizing an ever-demanding schedule and task list. In addition, Anna manages Engenius client invoicing, payments, accounts receivable, and (Aren't you sweating just reading this?!) human resources for our team of ten. At home, she is an unashamed gamer, playing alongside her husband and sweet dog, Maia. Anna is also a new mom and an active kids ministry volunteer at Newspring Church.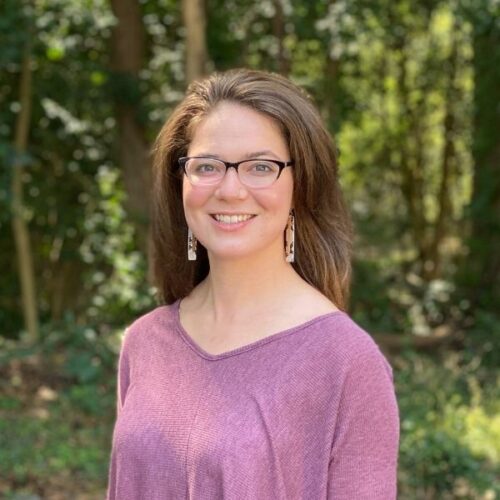 Samantha wears a few different hats on the Engenius team. Her *official* role is Sales and Marketing Coordinator, but her responsibilities vary greatly depending on the day. From managing the inbound sales funnel and helping leads determine which services might be most beneficial to them to writing stellar content for our project proposals and websites, Samantha's passion for our clients (and prospective clients!) shines through. A graduate of Wofford college with a BA in Humanities and Spanish, Samantha loves Greenville's rich history and culture. When not writing for work or fun, you can find her playing volleyball or trying all the different restaurants, breweries, and wineries the upstate has to offer! She thrives in the spontaneity of her job and thoroughly enjoys Engenius' emphasis on knowing our clients, their stories, and their businesses.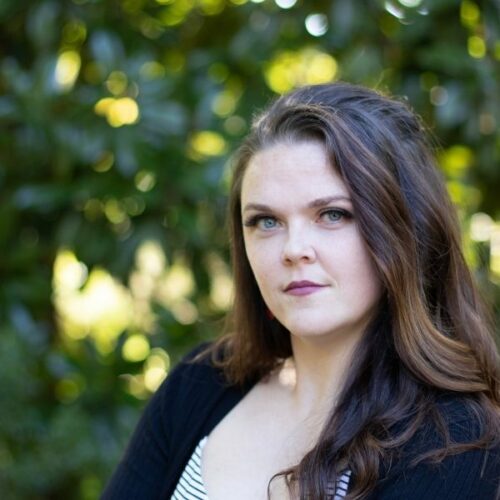 Sam is our awesome Client Success Coordinator. She's often the first to answer a customer support ticket and propose a creative solution to any problem our clients may face. Her web-savvy, process-driven mindset, and professional excellence make her the queen of fast customer-response times, and her willingness to help makes her a fantastic Engenius team member! Whether she's knee deep in a site's code trying to troubleshoot an issue or teaching a client how to update content on a page, Sam is a true asset to our clients and our team! We haven't confirmed if her focus and detailed-oriented nature are direct results of her background in mechanical engineering, design, and manufacturing… or something uniquely Sam. Regardless, she's a rockstar all the way around, and we are lucky to have her!
Outside of work, Sam can be found tinkering around her house (she built her own kitchen cabinets!), playing a mean game of pool, or managing the household chaos of owning 2 dogs and 3 cats!