This is the second blog post in our "Meet The Team" series. Last month, we introduced you to our new account manager, Kory.
---
We are kicking off November with another team member introduction!
Here at Engenius, who we are and why we do what we do is founded on our team members. They are the heartbeat of the Engenius way and the masterminds behind our work. That's why we would like to introduce you to Brent Alexander.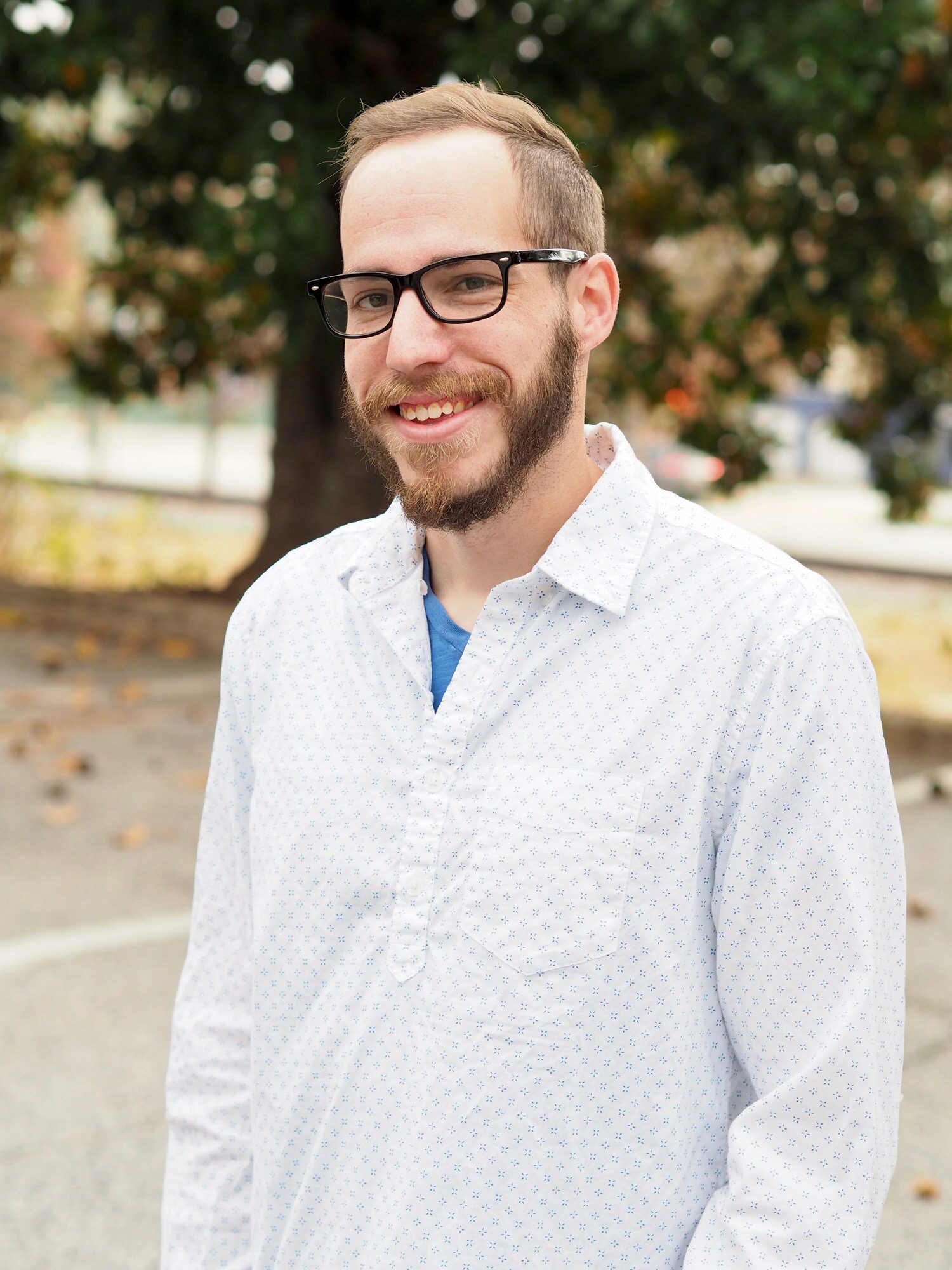 What is his role at Engenius?
At Engenius, we take time on the front end of our projects to get familiar with our clients' vision and goals. Brent plays a key part in developing websites that represent our clients well and speak to their target audiences.
Brent's official title is 'Wordpress Developer'. This means that much of his day-to-day involves building websites. However, Brent's time isn't only spent submerged in code. Don't misunderstand—Brent could write code with his eyes closed, but his talents extend far beyond the computer screen.
When a website needs custom plugins, software, or integrations, Brent is called into action as our resident programmer. When he is in web developer mode, he is often tasked with scoping work and finding a fluent way to integrate the necessary add-ins to our websites. In addition, Brent is heavily involved in design. This requires creative strategizing to produce a finished product that appeals to our client's desired audience.
What is his experience?
Before Engenius, Brent spent time in varying roles to become the powerhouse web developer that he is today. He kicked off his career path as a lead graphic designer, honing a creative skillset and mastering industry best practices.
After a promotion to interactive director and later to a senior web developer, Brent focused his energy on casting vision and leading other designers through website development on varying projects. In 2015 Brent joined Engenius as a jack-of-all-trades and quickly became an irreplaceable team member!
How does Engenius compare to where he has worked previously?
"The biggest differences are the culture and the people I work with on a daily basis – it feels like family."
Brent immediately pointed out the intentional investment Engenius makes in its employees on both a team and individual basis. Through planned off-site events, group meals, and weekly 1-on-1 meetings with our supervisors, we cultivate a close-knit team environment.
What has he been working on recently?
Much of Brent's time recently has been dedicated to revamping our SEO system. Previously, Engenius' SEO pinpointed optimizing on-page factors. With digital trends shifting as the new year approaches, Brent has made great contributions toward reworking our strategy. Brent emphasized the incorporation of earning backlinks, online reputation management, and other off-page factors that were not previously addressed. Brent is determined to improve our clients' search visibility and help our team educate them about SEO as a whole.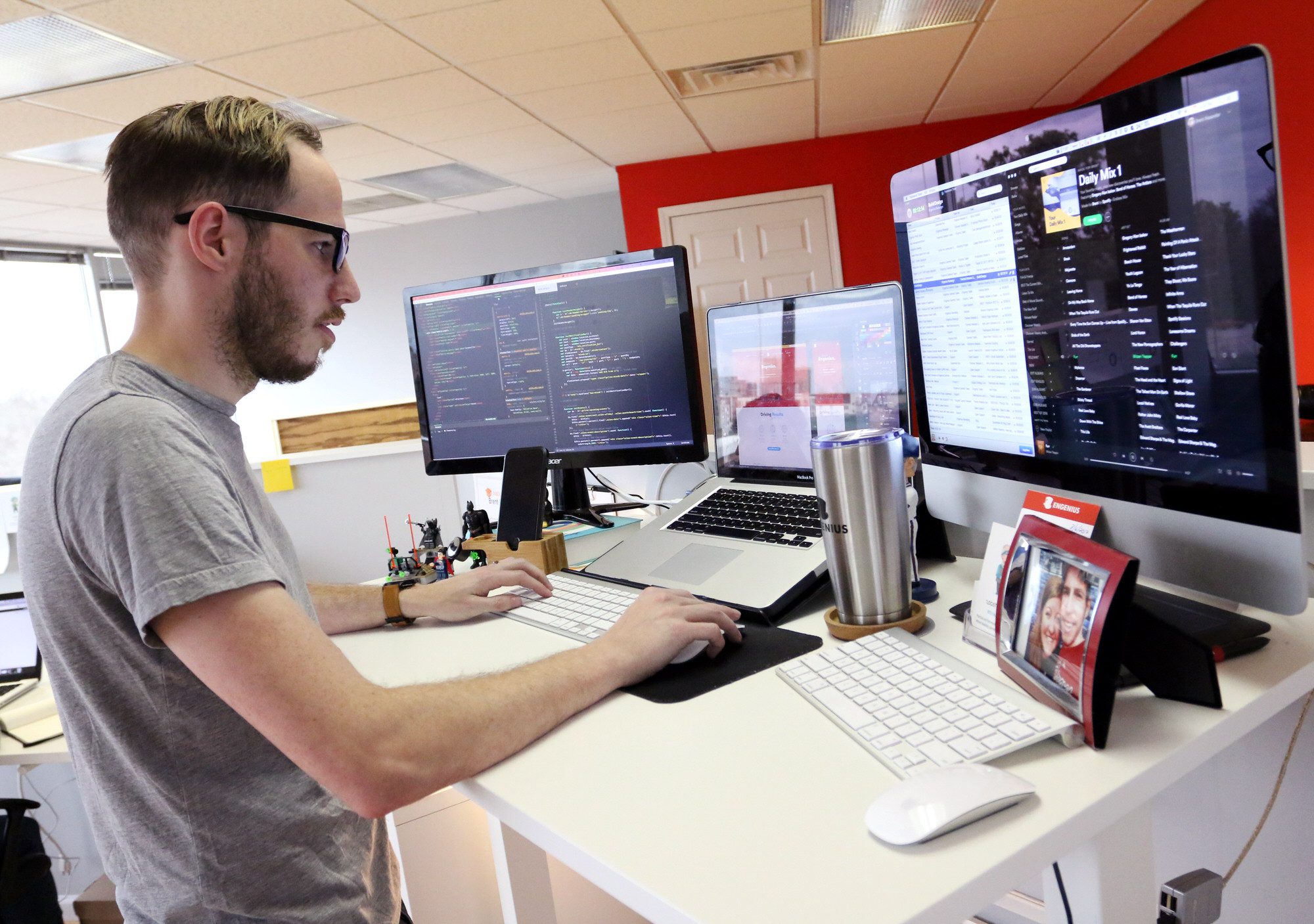 Tell us more!
Brent lives in Spartanburg with his wife Kellie and their adored Labrador Retriever, Summer. When he's off the clock you can find him tracking down craft beers and checking out local breweries. Brent also loves hiking, camping and just getting outdoors! He fills the rest of his time staying involved with his church, 4 Points, volunteering in media and production.
Want to get to know Brent better? Feel free to stop by and say hello! When he isn't in the zone building awesome websites, he loves getting to know our clients on a personal level.
Start the Conversation
Interested in learning more about our agency and how we can help your business?
Schedule A Discovery Call