If you know Randall then you know two things are true — 1) He is very competitive, and 2) he is very personable. How these two personality traits blend together in one person, well, that's a mystery that takes longer than one short blog post to crack. But the results of his competitive nature and his gregarious personality continue to transform our internal team and our interactions with clients for the better. As our client success manager, Randall is perfect for his role, which requires building strong relationships with clients while also pushing for their success (their "win") in the digital world. His journey to Engenius, however, starts much earlier.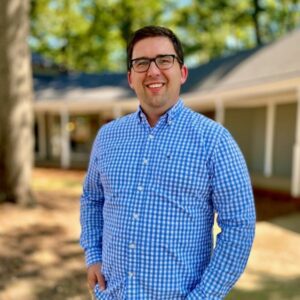 A Gamecock At Birth
Randall's love of competition started early with a love for the University of South Carolina Gamecocks. His parents are long-time fans and the family has held season tickets since before Randall can remember. He attended his first game at the wizened age of 3 and has been a regular at Carolina games ever since. "Fried chicken, cheap beer, cigar smoke, grill smoke, sweat, and the very non-Upstate-like smell of sandy soil were the smells that defined my childhood," Randall explains, partially joking…and partially not. "I loved tailgating and playing football with the other kids." Those tailgate games were competitive, and Randall fondly remembers them as a "little kids dream come true." Life, however, didn't stop at the Gamecocks and just as Randall learned to appreciate a win and celebrate victory, he also learned to enjoy the simple things in rural Spartanburg County. 
Randall grew up outside of Spartanburg, SC on a farm with family and friends surrounding him. While his immediate family only had a dog and a cat, his grandfather had miniature horses, donkeys, and goats. As a kid, he loved the freedom that came with living on land and having ample space to explore and be active. He grew up honing a unique skill set — the ability to slow down and appreciate the simple things in life, while never losing sight of his goals. 
USC and the Professional World
After a childhood spent playing around Williams-Brice Stadium, it should come as no surprise that the University of South Carolina was Randall's first, and perhaps only, choice. He loved his time at the university and, while there, he discovered (shockingly enough) a love of sports and storytelling. After four years at the Honors College, he graduated with a B.S. degree in Sport and Entertainment Management. College athletics, once just a beloved hobby, would become his world for several years as he worked in various public relations and communications positions. 
From working at Brevard College as the Athletics Media Relations Director to Newberry College as the Director of Athletic Communications, Randall loved the energy and the chance to work with athletes and coaches. He wrote articles, managed websites, and assisted with scoring and events. Most importantly, however, he exhibited a keen eye for matching athletes and coaches to media opportunities that allowed their personalities to shine. He loved what he did and the colleges he was with, but in the end the hours weren't conducive to being a family man. 
The Family Changed the Game
Randall met Madison at a Christmas party and knew very quickly that she was the one. They married in June of 2019 and welcomed an adorable (objectively speaking of course) baby boy in the fall of 2020. Early in the pregnancy, Randall determined that he wanted to be home in the evenings with his family, a scenario that wasn't always possible in the world of college athletics. After some thought, he resigned to pursue other opportunities. He served for a while, as a customer support manager for a Covid-19 testing company and served as an essential worker during the pandemic. The hours were long, and Randall knew that he wanted to be back in a field that offered elements of competition but in a personal environment. It was then that he found Engenius. 
Which Brings Us to Engenius
Randall joined Engenius in August of 2021 as our Customer Success Manager. His incredible experience in the athletics world, excellent writing skills, and personable personality make him an excellent fit for our team. Every day, Randall gets to come in and seek "wins" both for our team and for our clients' teams. In the short time he's been here, he's noticed areas where we can improve and brought the full strength of his talents to bear in making Engenius a better place to work. 
More than that though, his competitive nature and his amiable personality make him the perfect fit for his role interacting and supporting Engenius clients. Randall wants the best for our partners and he's not afraid to chase their goals with the same determination with which he chases his own. 
That determination, however,  is coupled with goodwill, a sense of humor, and empathetic intuition that makes even difficult conversations productive and helpful. Randall cares about everyone in the Engenius family, whether client or teammate. His jokes, stories, patience, and willingness to help characterize his work and stand as a testament to all of his life experiences. 
Outside the Office — i.e. Our Conclusion 
Randall is the same inside and outside of work. Whether telling a story in the office or over a beer at a local brewery, he's the guy at the party that everyone wants to know because he's funny and he's kind. If you see him in Greenville be sure to say hello — you won't regret the conversation!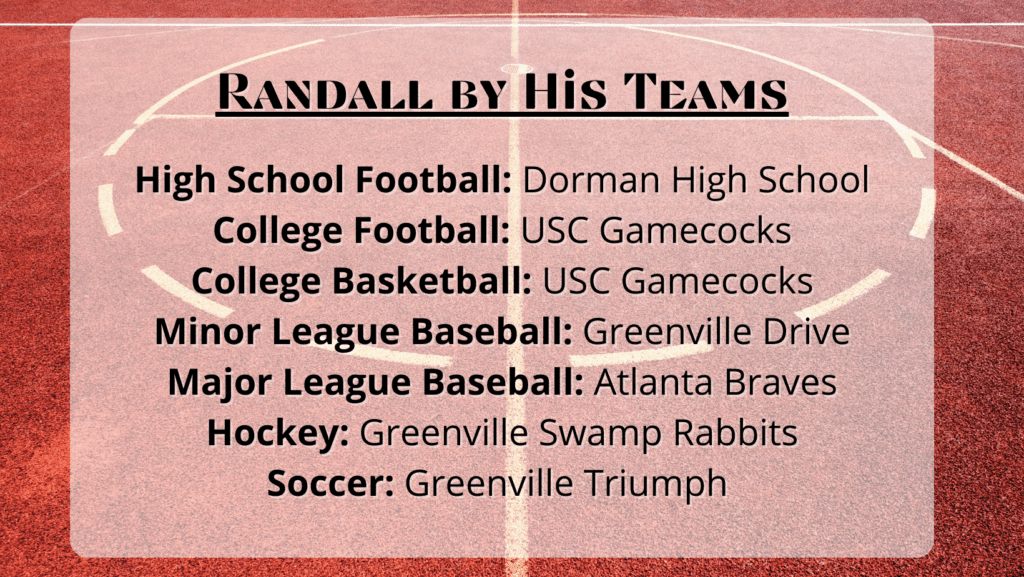 Start the Conversation
Interested in learning more about how our agency and can help your business?
Schedule A Discovery Call