Catch Samantha Wagner on any given fall or winter day around the Engenius office and she'll likely be singing the praises of Martin, her favorite coworker, and may even have him in tow as she flits from room to room.
"Martin is a short little fellow," she says, "and he's rather old, but he has a warm spirit. Sure, he can be a little hot-tempered at times, and he grumbles a lot. Whines sometimes too." Her love for him is evident.
Martin is a decades-old steam heater, so named because of the identifier of a previous owner scrawled across its top. And Samantha is always cold. She often has a pink blanket wrapped around her legs, turquoise headphones playing an eclectic mix of music that varies by the day.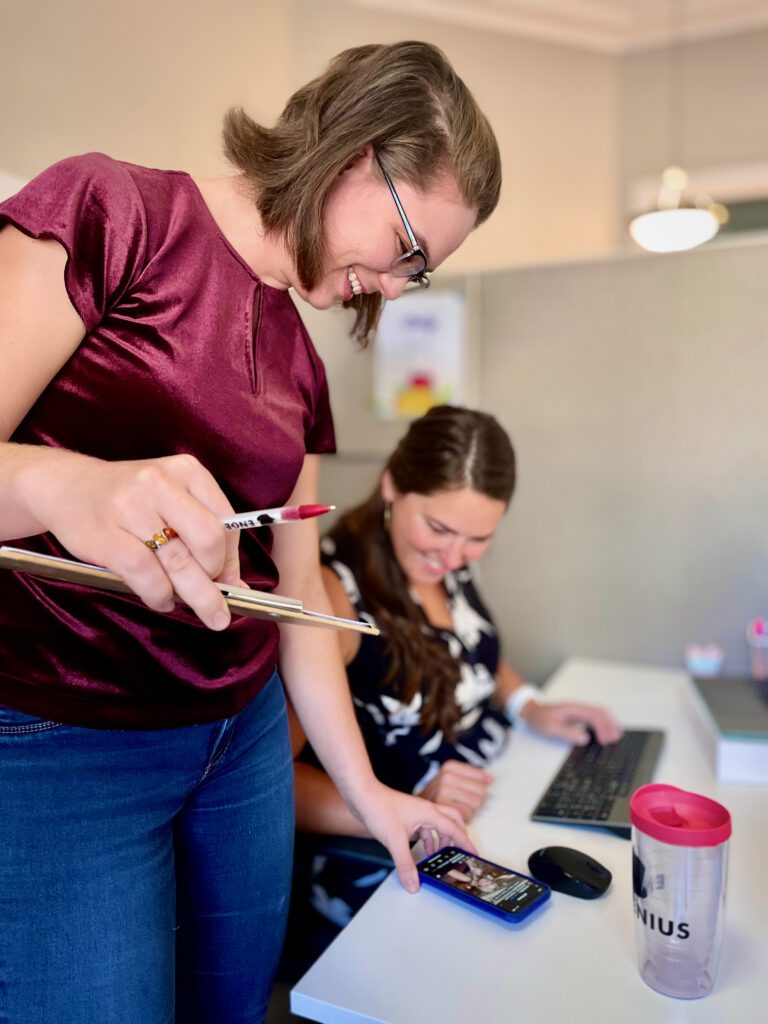 Much like her musical taste, Samantha's role at Engenius is quite unique–she splits her time evenly between the Accounts and Marketing Teams. She helps to process inbound leads with Accounts, along with playing an active role in tracking metrics and attending networking functions. When working with Marketing, she creates content, leads Engenius's podcasting efforts, and is the primary individual responsible for executing the company's marketing strategy.
In short, she's never bored.
She came to Engenius in September 2020, a lover of social interaction who was onboarded virtually and endured good-natured teasing by her coworkers for taking a while to form relationships with people she knew almost exclusively through a screen for months. It was a far cry from the trade show logistics and human resources tasks at her previous job that kept her around people and in the office even as the pandemic upended social and work routines.
But now, she's undeniably hit her stride. She holds coworkers accountable for keeping sales metrics up to date, cranks out a steady stream of blog content and podcast topics, and masterfully straddles the line between the two disparate worlds of Accounts and Marketing.
Wearing multiple hats at Engenius is very on-brand for Samantha. As an undergraduate at Wofford, she double-majored in Spanish and Humanities. What exactly is Humanities, you might ask? It's simply "an official way to be undeclared," she says.
She entered college intending to be a double-major, but in English and History. That all changed when an observant professor (who happened to be the head of the Humanities department) in a first-year experience class noticed her making connections between things she was learning in different subject areas, which is a key feature of the Humanities discipline. She suggested that Samantha study abroad during Wofford's interim term, and after a month in Chile, she altered her educational plan. She even spent an entire semester in Spain.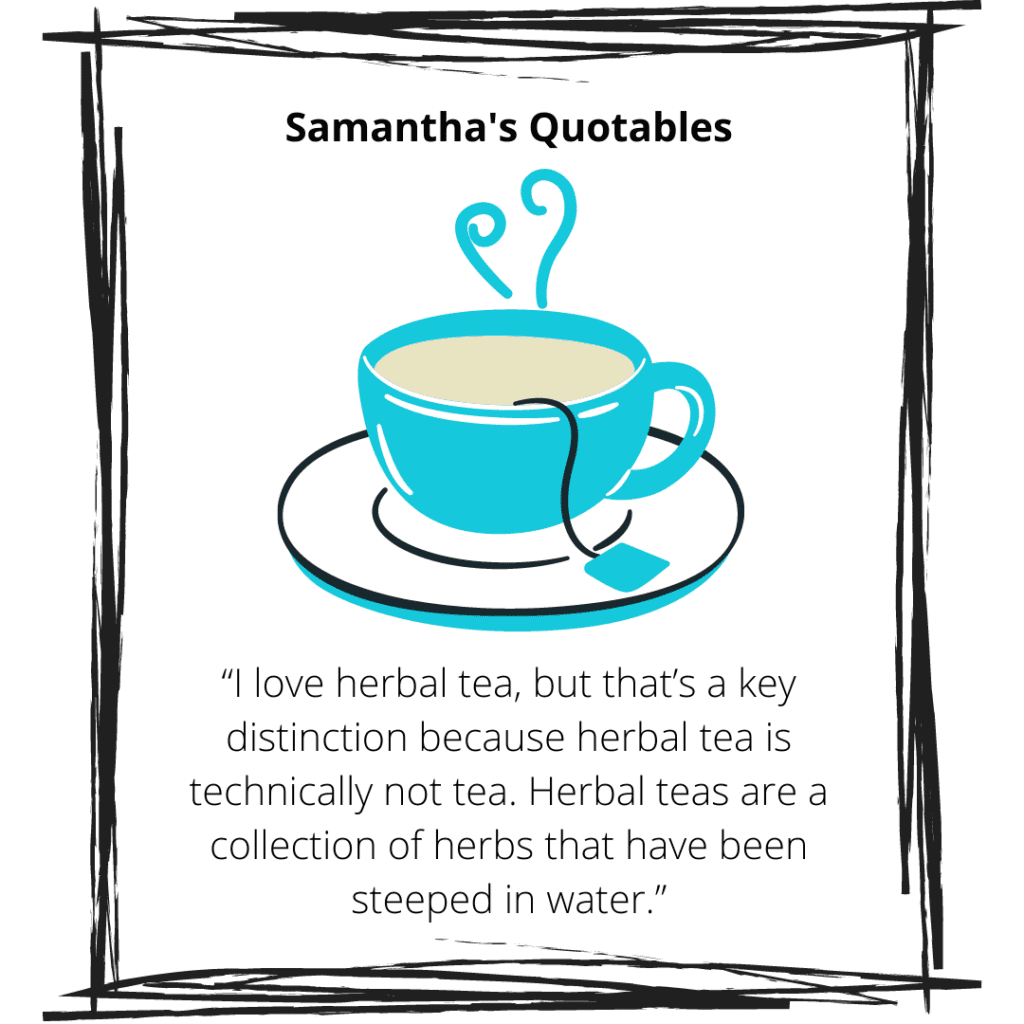 She has a work history well beyond her years that includes two summers in Arizona with a company that sells tasers and body cameras to police departments (being tased is "one heck of a ride") working in sales administration and communications, a stint in the field of economic development and site selection, and administrative assistant work at a remanufacturing company.
Her interests outside of work are as diverse as her resume. She is heavily involved with Fell and Fair's Weekend Warrior events, which creates an immersive experience centered on warring factions of a medieval land, and can often be found in full regalia, including chain mail. She participates in mermaid photo shoots that feature a working tail that can be used to swim.
Pretty well-rounded for a farm girl from Pickens County, right?
Samantha grew up on what she describes as a homestead in the northern part of the county, next door to her grandparents and surrounded by chickens, cows, goats, and ducks. She lives in Taylors now, but the ultimate goal is to return to Pickens County and live on a large tract of land.
Start the Conversation
Interested in learning more about how our agency and can help your business?
Schedule A Discovery Call