*Post updated on August 15, 2018.
"Keep your friends close, and keep your enemies closer."
Great advice – whether you're a Chinese general, a member of the mafia, or a business.
When evaluating the performance of your company and creating a strategic plan, it's imperative that you take a look at your competition. Conducting a competitor analysis puts things into perspective, allowing you to spot under-served gaps in the market, keep an eye on trends, and determine ways to differentiate yourself from your competitors.
Are you spinning your wheels when trying to conduct a competitive analysis? This type of investigation can seem daunting, but scrutinizing your competitor's business, products, and marketing is essential to stay ahead. There are so many channels and aspects to consider: organic search, paid search, social media… Luckily there are numerous resources that make this demanding process more manageable; to help, we have curated some of our favorite competitor analysis models, tools, and resources that will make your analysis a little less cumbersome.
There are many ways to look at and approach competitor analysis. We've broken them down into categories, and *tried* to pick out our favorite for every use-case.
Business Analysis Tools
Back to business school – the first tools we will look at cover good old-fashioned business analysis. This is the place to start if you have a brand new business, or need help getting a grasp on your market and industry.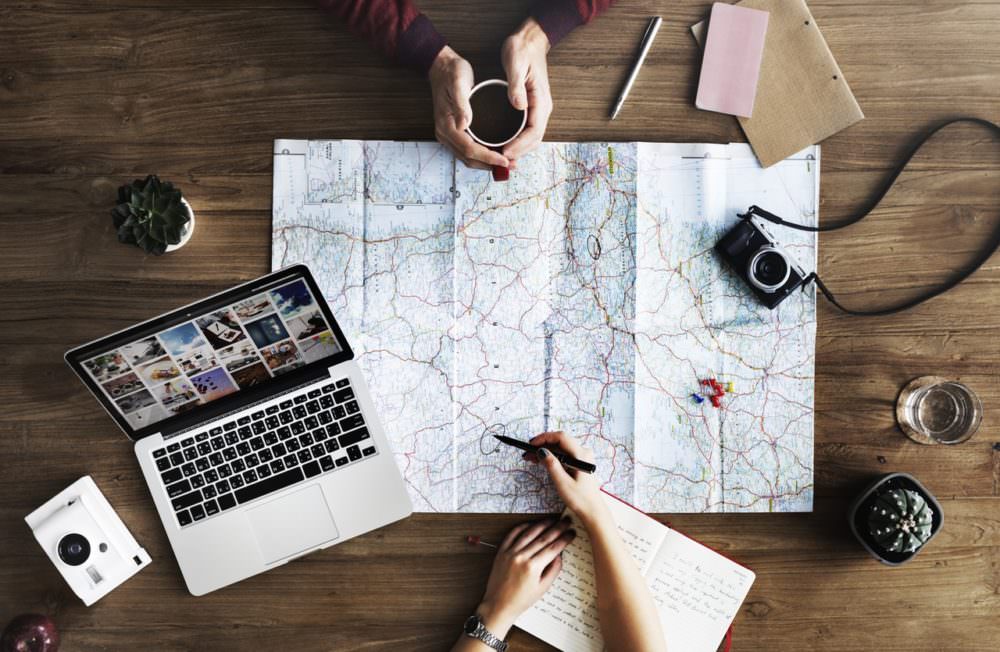 SWOT Analysis: Smartsheet.com
One specific type of competitive analysis is a SWOT analysis, which stands for Strengths, Weaknesses, Opportunities and Threats. The SWOT framework is effective in analyzing competitors and creating a simplified picture of a complex situation. Smartsheet.com details in greater depth the purpose of a SWOT analysis and offers up a variety of tools — including Excel, PowerPoint, Word and Smartsheet templates — to help guide the discussion within your organization.
SWOT Analysis: Harvard Business Review
The SWOT model is one of the most common ways businesses compare themselves to the competition. Whether looking at product, digital marketing tactics, or positioning, this is an important practice. If you like this model, the Harvard business review offers it's own set of tools to get the most out of the analysis.
This tool provides:
A detailed explanation of the four quadrants of a SWOT analysis with direction on how to get the most out of the discussions with your colleagues

Two examples of fictional companies to explain how the concepts apply to a business

A customizable PowerPoint template and SWOT template to curate the content that comes out of the analysis and present your findings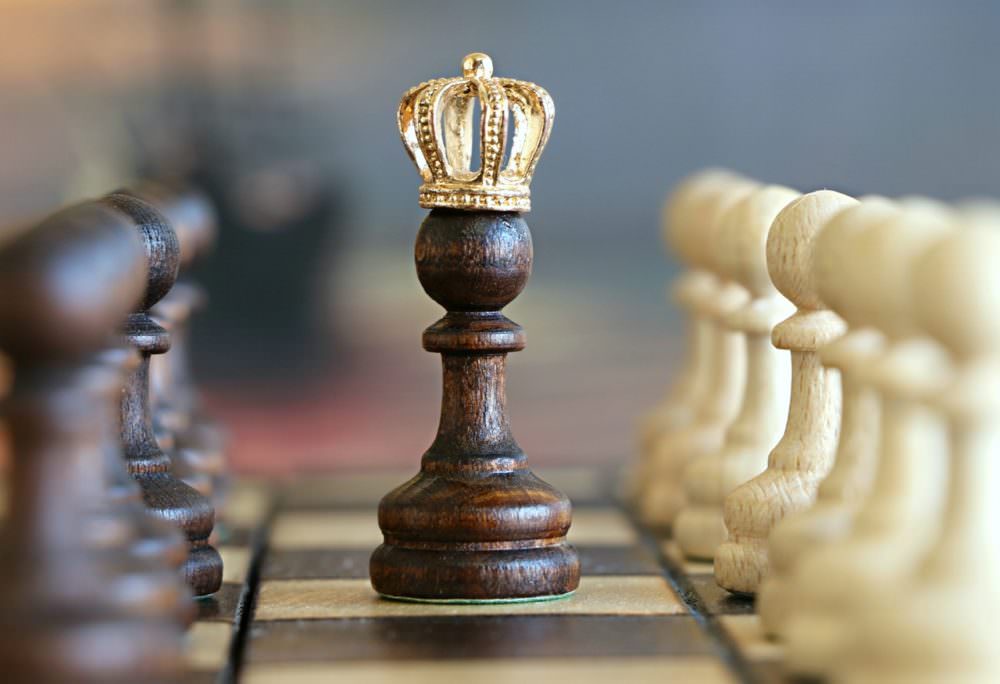 PEST Analysis: Business Balls
Businessballs.com has a plethora of tools and resources that can be used for competitive analysis. One of those tools, the PEST analysis, is an acronym for Political, Economic, Social and Technological factors. Best uses for PEST include strategic planning, marketing planning, business and product development and research reporting. Businessballs.com also offers up insights on which tool may be best for your needs, with templates for both the SWOT and Porter's Five Forces Competitive Position Model.

SEO and SEM Competitor Analysis Tools
Some of the biggest insights you can glean about your competitors relate to search engines. What keywords are they ranking for? How much are they spending on PPC? What are they ranking for that I'm not? Where are their backlinks coming from? These 4 tools will help you dig into everything you need to know about your competition's search engine optimization and search engine ad strategy:
Organic Ranking Data: SpyFu
SpyFu is a powerful tool that allows you to search for any domain and see every organic keyword they rank for on Google, as well as which keywords they've purchased on Google Ads. SpyFu's standout features are the profitability metrics they tie to keywords and the length of their ranking history.
Google Ads: iSpionage
iSpionage is the number one used tool to dig into not only what keywords your competition is targeting, but how much they're spending, how they're ranking, and what their conversion strategy looks like.
Keyword Research: SEMRush
In our opinion, SEMRush is quickly emerging as not only one of the best keyword analysis tools on the market, but one of the best search engine marketing tools period. One of our favorite tools is their Keyword Gap feature which allows you to compare keywords across five different domains using a few different intersection types. They provide a number of filter options, visual reporting displays, and of course, the ability to export it all.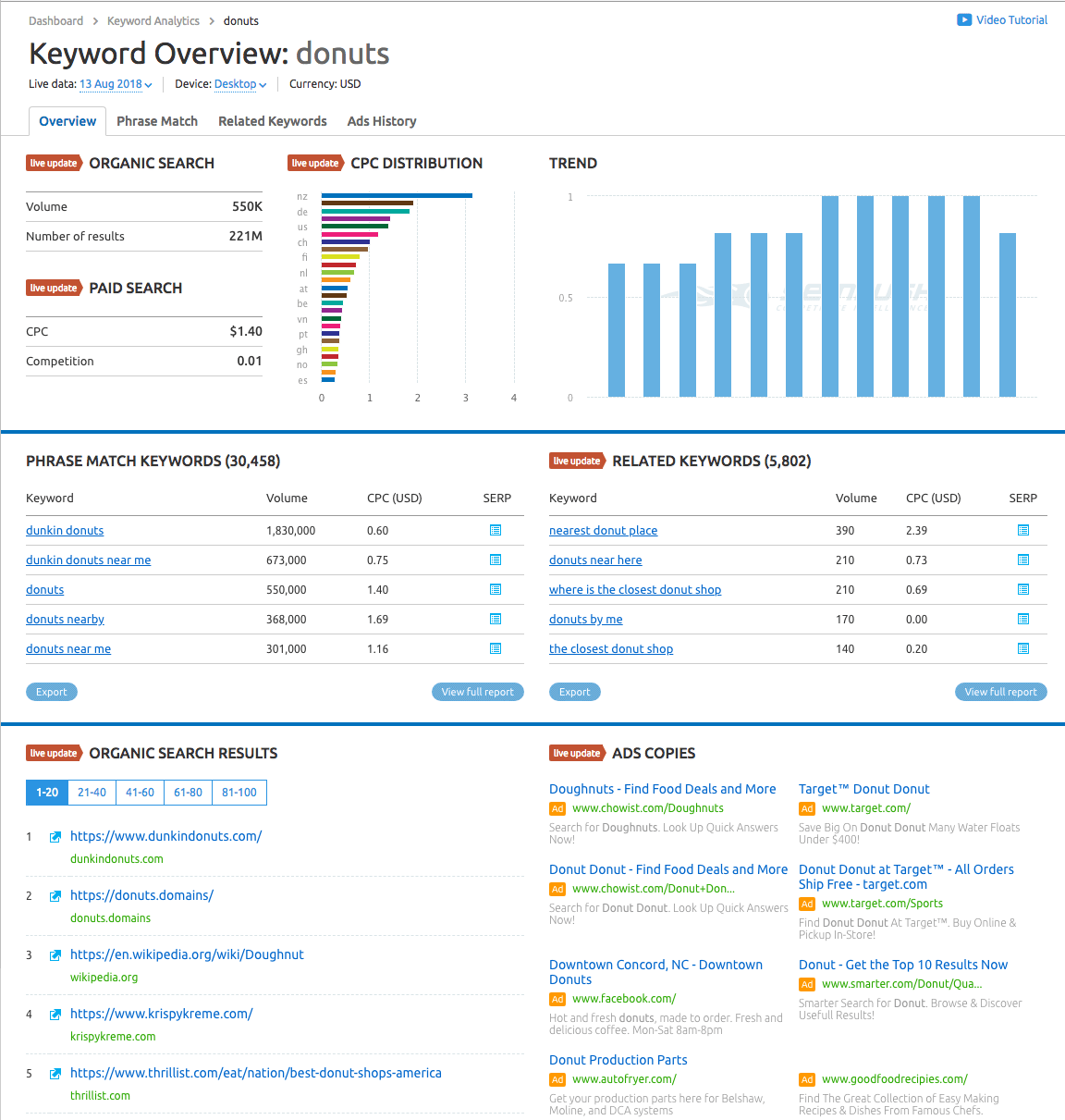 Backlinks: Ahrefs
There are plenty of tools that offer great backlink analysis, but we feel that Ahrefs provides the most comprehensive link data. Similar to the SEMRush keyword tool, they have a robust link intersection tool and appear to crawl the web a little more regularly than some other tools.
Backlinks: Moz recently rolled out their new and improved Link Explorer – which crawls the web much more frequently than their previous tool, and has proven to be a big time upgrade. In addition, Moz has many other tools that can help you keep eyes on your competitors. Moz also does a great job of tracking your local keywords.
Content Tools for Competitor Analysis
Another thing you must know about your competitors: what kind of content are they producing and what is working for them? Content remains king, and you by no means want to be putting out the exact same material as your competitors – especially if it's not working. Find out how to generate fresh ideas, tap into trending content, and keep eyes on email campaigns with these three tools:
Content Ideas: BuzzSumo 
BuzzSumo is an incredible competitor analysis tool that allows you to see and dig into what types of content are generating the most buzz. Simply type in a topic or competitor and find out how much engagement and buzz they've received on recent content.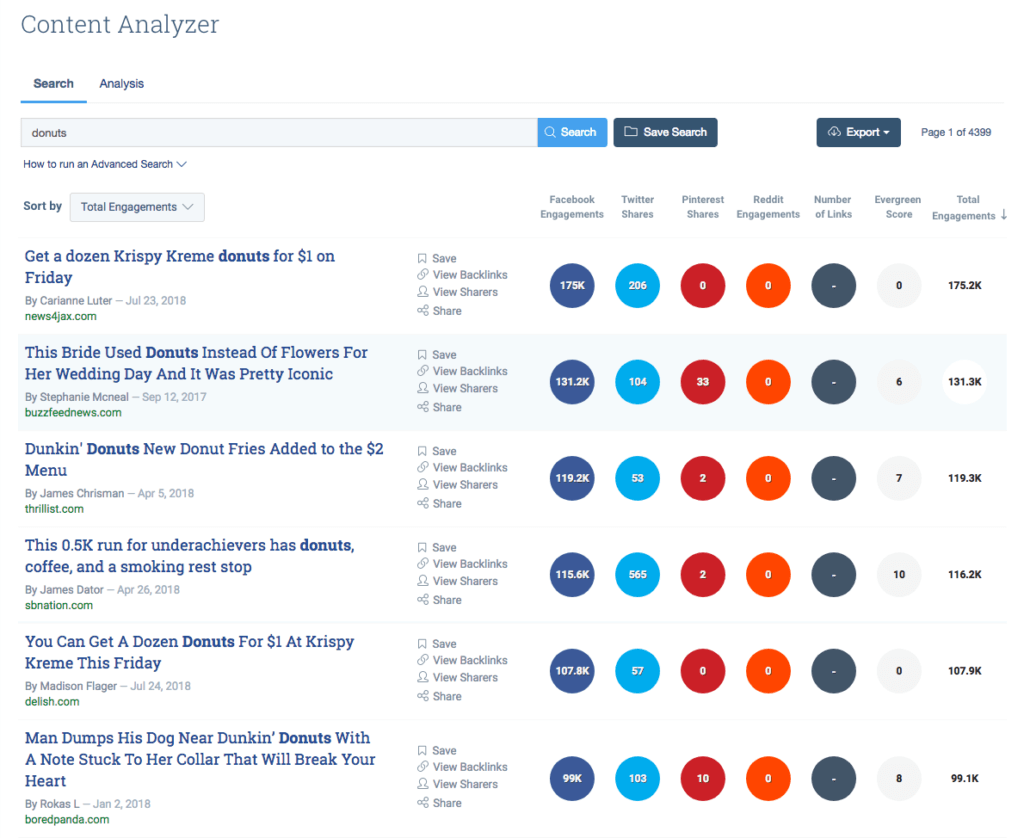 Influencer & Trending Topics: Epic Beat
Similar to BuzzSumo, this tool from Epictions boasts one of the largest databases of content and influencer data. Find out what types of content is trending, what is working for your competitors, and who is sharing it.
Email: Owletter 
A powerful tool, Owletter allows you to capture, store, and analyze your competitors' emails. Sure you could subscribe to all of your competitors' email lists, but Owletter lets you house and store everything in a friendly dashboard, as well as dig into their email analytics
Social Media: RivalIQ 
Rival IQ provides a unique tool allowing you to check out accurate benchmarks across a variety of markets and industries to see how you stack up. They also offer a social listening tool and alerts to let you know when competitors have posted successful content.
Website Traffic + Analysis Tools
You can find out what keywords a competitor ranks for, where their ad spend is going, what links they have to their site, and what kind of content they're generating – but at the end of the day, you need to know if it's working.
Alexa 
Alexa (a product of Amazon) is known for all kinds of competitive analysis tools and features, but maybe the most well known is their Benchmark Performance feature that showcases what most believe to be incredibly accurate site traffic and engagement statistics. Find out how you really stack up to your competitors. We're not even featuring another tool in this category because Alexa is so robust.
It's time to start utilizing these tools and begin tapping into your competitors' strategies. Don't have the budget to use all of these? Start with the channel that is currently your biggest pain point and go from there. Best of luck!
Know of an awesome tool we missed? Let us know!
*Some of the links on this page may be affiliate links. Engenius Web Development LLC is a participant in affiliate advertising programs designed to provide a means for sites to earn advertising fees by linking products Engenius trusts. If you purchase a product through an affiliate link, your cost will be the same, but Engenius will automatically receive a small commission.