To say that Cassidy Krasinski is fanatical about support might be a bit of an understatement.
How do we know?
She was eight minutes late to her own interview session for this blog so that she could help a client with an urgent need.
Cassidy's eternally sunny disposition and love of working directly with Engenius clients makes her the perfect fit for the Customer Support role. She was hired in early June, but after just three months on the job, she's proven to be a critical piece of the Engenius team.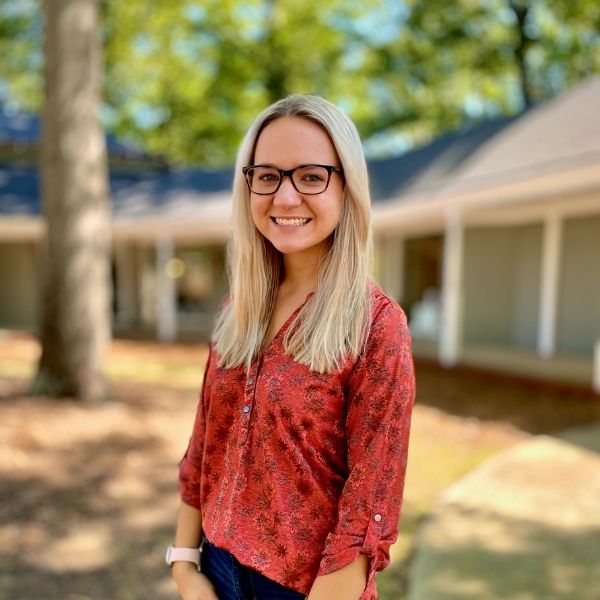 When an existing client needs to make an improvement, a change, or simply is looking for advice, Cassidy is the first person on the Engenius team to see their request. She deliberates on the complexity of the issue, then selects whether to resolve it herself or delegate the task to the team member best equipped to rectify it efficiently.
It may seem simple, but it's an absolutely critical skill for a role that touches all Engenius clients. She is obsessed with maintaining a lightning-fast average first response time and keeps tabs on this important metric throughout each day.
Cassidy spent her formative years on golf courses outside of Union. Literally on the course. Her parents, who are from the northern metropolises of Buffalo and Chicago, moved to nearby Union to purchase two golf courses in the area–one of which, ironically, was located near Buffalo in Union County.
Despite sounding like a dream for many, Cassidy actually dislikes the sport. "If you grew up on a green bean farm, you'd get tired of green beans," Cassidy remarked sagely. "It's the same thing with me and golf courses. Now I love to just ride on the golf cart and drink some Twea [Twisted Tea] but I still don't play.
"I loved growing up in Union, but Greenville is perfect for me. I'm an hour from my family in a place that gives you a city feel without being too large. The parks are a favorite, and Greenville certainly has that to offer."
Cassidy took a circuitous route to the career she's in today. As a child, she wanted to be a veterinarian, a noble choice for a dog-lover but one that was destined to fail due to her fear of blood. She fell in love with the city of Charleston after a family vacation when she was eight years old and never considered a school other than College of Charleston.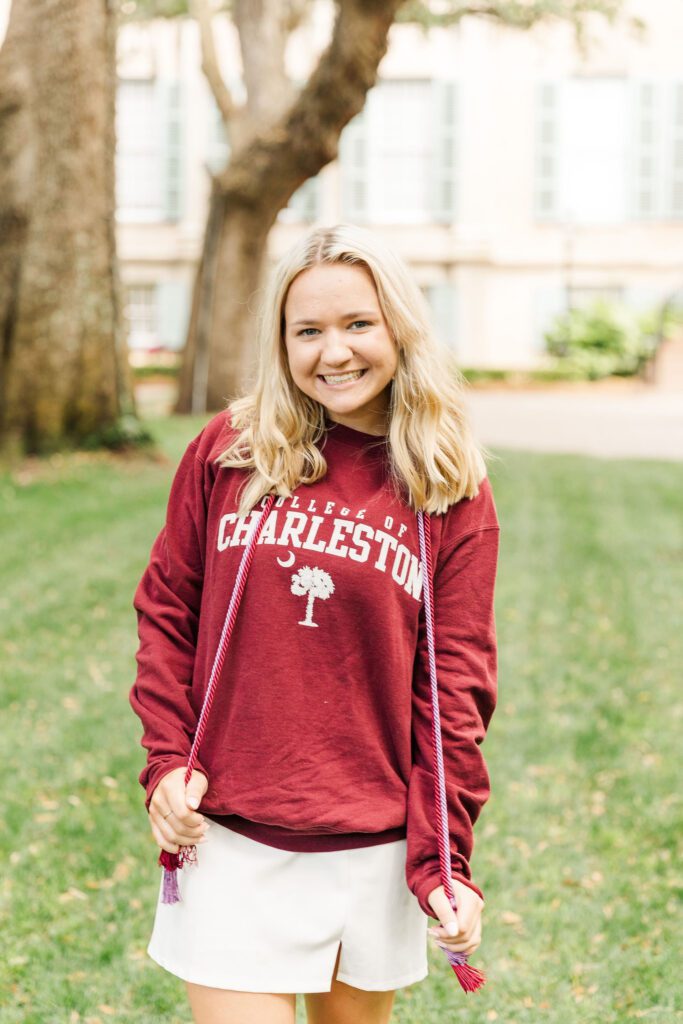 She majored in Marketing with a minor in Hospitality and Tourism Management and went to work in the Cougars' Communications and Creative Content department. As a multitalented student worker, she ran the scoreboard at baseball games, did libero tracking at volleyball matches, ran the LED board on the scorer's table at basketball games, and helped with scorekeeping duties at soccer and tennis.
In fact, for a time, she considered making a career in the sports industry, but the long nights and weekend work required were unappealing. She took an internship at a 10-person company, where she fell in love with the collaborative spirit and coordination needed for a small team to thrive.
With no experience managing websites, she was able to work in a digital marketing position for a recycling company without much of an online presence during the summer of 2020. She devoured podcasts and articles to learn the ins and outs of WordPress, and in the process, found inspiration in helping firms reach their business goals through online marketing.
Now, Cassidy spends more time on the back end of client websites than anyone else and serves as a liaison between the clients and the production team. It's a unique role reliant upon her ability to discern a client's goal and determine the most efficient way to meet it. Whether the request is a quick fix or a heavy lift, Cassidy's goal is to ensure that each client knows their request is equally important to the Engenius team.
Her biggest successes come when she's able to apply principles she's learned since beginning her time at Engenius. She shadows the production team members to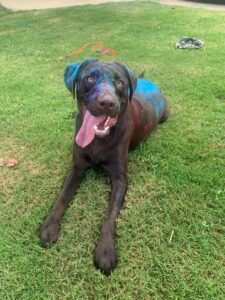 learn how they're able to resolve issues, then works to solve similar problems herself at the next opportunity. "I hate asking the same question twice," she said. "I think it's always helpful to retain knowledge by doing."
When she's not providing top-notch customer service for Engenius clients, Cassidy is busy spoiling her chocolate lab, Maverick, and goldendoodle, Margo, with puppuccinos and lots of trips to the park.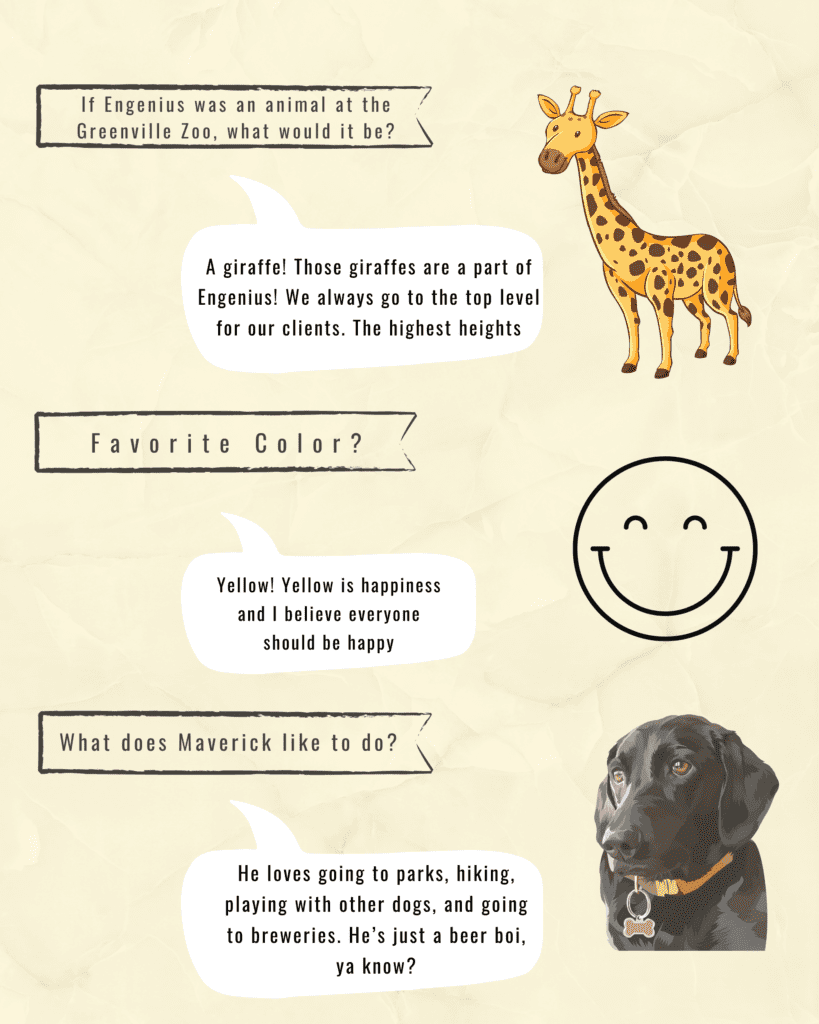 Start the Conversation
Interested in learning more about how our agency and can help your business?
Schedule A Discovery Call