Empowering Others to Fly
"He knew how to give my dad the freedom to make his own decisions and build his own life," Herman Hassan says, thinking of his grandfather, a devout man in northern Iraq raising a young son interested in the English language. It's a unique ability, being able to see others for who they are and empowering them to make their own decisions. It's found in the best mentors and coaches, and often in the wisdom of older family members. It's a gift that many in Herman's family seem to share and Herman, himself, is no exception. To understand that skill, however, one must understand Herman, whose story starts in an entirely different nation. 
Getting to Greenville
Herman's family immigrated to the states when he was 2 years old. His father had been a translator for the US Army during the Gulf War and, when tensions increased in Iraq and life became dangerous for the family, he and Herman's mother made the difficult decision to leave their home and immigrate to the US with two small children. "Churches, nonprofits, and other groups worked together to help us get to the States and start creating a new life," Herman explains. "I was little then so I didn't fully understand, but I can appreciate now as an adult how hard my parents worked to build a life for my brothers and me." Their first home in America was in Kentucky, but after a brief stint in the state, they moved to Nashville, TN. It was in Nashville that his parents began to work for a restaurateur with dreams of expanding to Greenville. After only a few years of living in the States, the Hassan family moved to the Upstate to open that first restaurant and start growing roots. 
Life In Two Cultures
At first, life was lonely. Their time in Nashville had connected Herman and his parents to a thriving Kurdish community that they missed when they arrived in Greenville. Herman and his brothers, one older by 3.5 years and one younger by 10 years, practiced Kurdish at home and English in the world. His parents, already trilingual, valued learning languages–they were both English Literature majors in college in Iraq. Those linguistics skills helped the family tremendously as they settled into normal life. 
As the city continued to grow, so too did the Kurdish community. Shared history, culture, and language built bonds that ran deep and the Hassan family grew beyond genetic family ties. "It's interesting because 'family' to me means the entire Kurdish community." Herman laughs. "My cousins in Greenville aren't necessarily my blood-related cousins, but they're friends who are so close they ARE my family." After decades in one place, that family has only grown.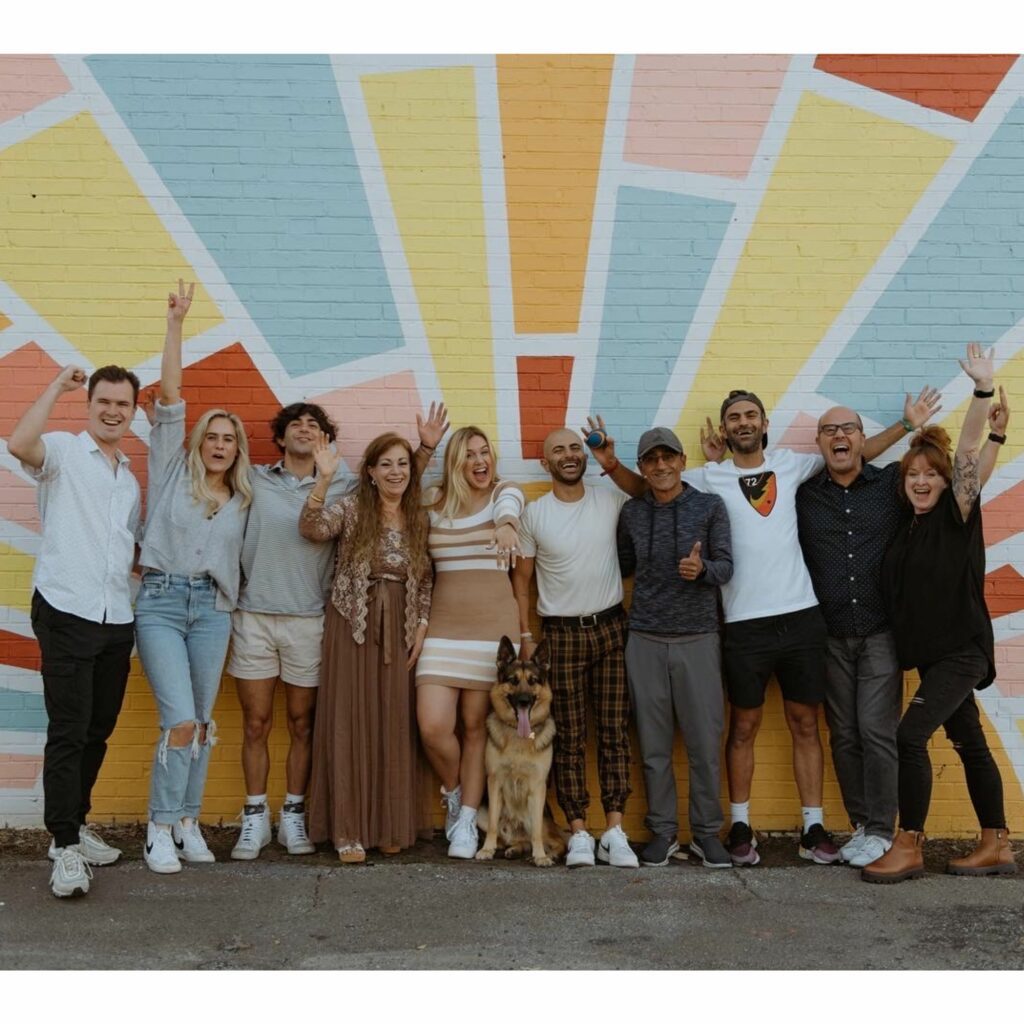 While their family is large today, Herman's early years in Greenville were marked by personal responsibility. With two parents working odd hours in the restaurant business, it often fell to Herman to help care for his younger brother. He prepared dinners, made sure his brother got in bed on time and helped him learn soccer — a sport the entire Hassan family is passionate about. Herman soon became a fan-favorite with his younger brother and his elementary-aged friends. It was while practicing soccer with them that Herman realized that he loved coaching, loved teaching, and loved inspiring and impacting others. It was this realization that paved the way for his collegiate and professional careers. 
College, Career, and Engenius
At the College of Charleston, Herman majored in Elementary Education and started his career as a teacher. He loved working with students, but years of teaching eventually led him to burnout. When he started working in the private sector as a realtor, he was worried that he would miss teaching and working with youth. 
Those fears were resolved, however, when he realized that his work as a realtor combined with his work coaching at an elite soccer academy allowed him the best of both worlds. As a realtor, he was able to teach adults about the housing market and simplify the complexities of homeownership. As a coach, he was able to stay connected to the sport he loved and inspire kids to reach their full potential. 
Covid, Engenius, and the Essence of a Coach
Dramatically rising interest rates when combined with the shift in the real estate market, prompted Herman to begin looking for a role that would provide more stability in July of 2022. Having moved back to Greenville from Charleston, he wanted a work environment where he could get connected, make an impact on a team, and continue to devote time to his role as a coach for two elite girls' soccer teams in the Upstate. 
That's when he found Engenius. His skills as a coach and teacher made him the perfect fit for the Project Manager role.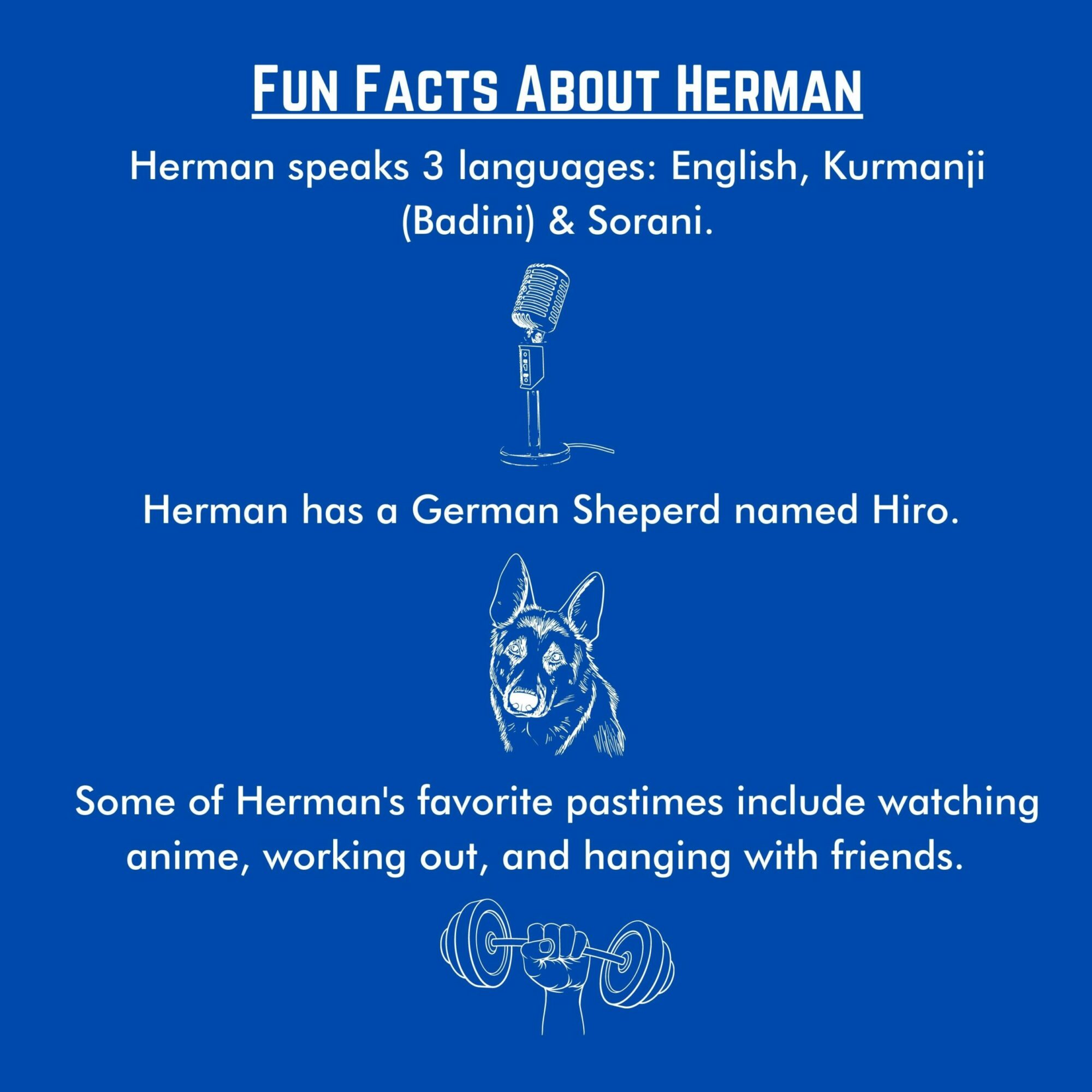 On the Engenius team, Herman fills a very unique position. He's a Project Manager ensuring that projects meet their deadlines and acting as a bridge between clients and the dedicated Engenius team. More than that, however, he's also a coach for the Engenius team. He has a knack for knowing when praise is needed most and championing his team members. He meets others at their level of skill and encourages them to go beyond where they thought they could. He's still teaching, but he's educating clients on web design and digital marketing. 
In short, he's a Project Manager that understands that people and projects are more than they seem. Like his family before him, he sees others for who they are and gives them the freedom and the encouragement to fly. That more than anything is what makes him a great fit on the Engenius team!
Start the Conversation
Interested in learning more about how we can help support your website?
Schedule A Discovery Call