Small business digital marketing is essential in 2023. About 81% of consumers research online before selecting a product or service, but 47% of entrepreneurs manage their small business digital marketing strategies without outside assistance. 
These small businesses are tasked with having to figure out budgets for advertising and managing SEO in the face of constant Google search rank algorithm changes. 
Luckily, fundamental SMB digital marketing strategies do not require a master's degree in computer science.
Fundamental Small Business Digital Marketing Strategies
Digital marketing for small biz owners covers a few different areas. First, you need to ensure the right people find your site and have a good experience once they get there. Though it's still important to manage ad spend, you also need to reach out through content production and make a concentrated effort to connect with customers and consumers who express interest in your products or services. 

Optimized Web Design
Your website is the foundation of all your marketing and it is critical to your marketing success and failure. Around 60% of consumers in the U.S. and E.U. admit to abandoning purchases because of poor website user experiences. Web design optimization ensures user-friendliness across all platforms and devices. 
One way to optimize web design is to create a mobile-friendly site. More than half of consumers search via mobile devices, and Google's search ranking algorithm penalizes sites that do not resize for phone or tablet screens. 
A website should also load quickly, have visible and intuitive navigation menus, and allow users access to the homepage, shopping cart, contact info, and other vital functions from every page. 

Local SEO
Local SEO ensures consumers in the area can find brick-and-mortar businesses. So-called "near me" searches have increased as more people rely on location services on their computers or devices. 
Local searches involve using keywords with "near me" and place-specific tags. These contain names of your city, district, county, neighborhood, or nearby main streets. These tags ensure your web traffic includes people near enough to visit your location.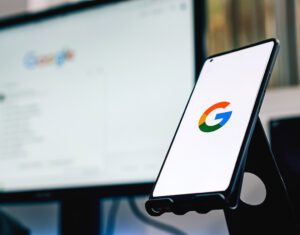 Google Search Ads
Google Search ads allow users to purchase space at the top of search engine results pages (SERPs). These entries are tagged as ads but appear next to organic results, meaning searchers will see them.
You set Google Search ads for specific keywords and the amount you are willing to pay for each ad placement. Therefore, the ads only display for the people searching for terms related to your business. 
You can also set other parameters, such as location, gender, age, and income, to ensure users who click through are part of your target audience. 

Facebook Ads
Of small businesses, 96% use social media platforms like Facebook to promote themselves. Facebook Ads is a tool for building social media engagement with a more direct approach to marketing. 
These ads can be images, videos, banners, text, slideshows, or posts. You can even select them to appear on users' stories. Mobile-friendly, full-screen Instant Experiences allow users to interact with your ads. 
You can manually place Facebook Ads on specific pages, or allow Facebook to put ads on pages meeting your parameters, such as location and subject.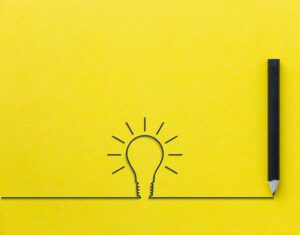 Content Marketing
Content marketing offers value and insights through articles, videos, and other media. For example, you can publish articles or videos related to your services or products. In addition to introducing unique selling points, you can offer insights showing users how to get the most value out of your items. 
Insightful, well-made content marketing establishes you as an authority in your industry. Establishing yourself as an expert can increase sales in the long term. About 82% of people admit to making purchases after reading or interacting with content marketing. 

Email Marketing
Email marketing allows you to interact with people who have already expressed interest in your company by providing their email addresses or making an initial purchase. 
These emails can build interest by describing additional advantages or unique selling points or maintaining the consumer's interest until they are ready to purchase. You can also use emails to notify leads about promotions. 

Retargeting
Retargeting is a strategy for re-engaging customers who haven't purchased recently or leads who did not follow through on a purchase. 
Retargeting is an email-based strategy. You might start by reestablishing contact or offering promotions to those waiting for price breaks. Other approaches include emails reminding them of your unique selling points or notifying them about new products or services.
Find a Partner for Small Business Digital Marketing
The best strategies for your business will depend on your industry, company size, customer base, competitors, and location. A trial-and-error approach will cost time and money for ads. 
An expert partner like Engenius can take the learning curve out of the equation by assessing your site and current marketing plan and offering digital marketing strategies that give you the best chance for a positive return on your investment.
Start the Conversation
Interested in learning more about how to increase sales by properly leveraging your website?
Schedule A Discovery Call