We all intuitively understand the importance of mobile devices to the modern consumer—except when it comes to the B2B buying process.
It may be tougher to peel back the layers, but research shows that the B2B prospect will rely on their mobile device throughout every step of the buying process.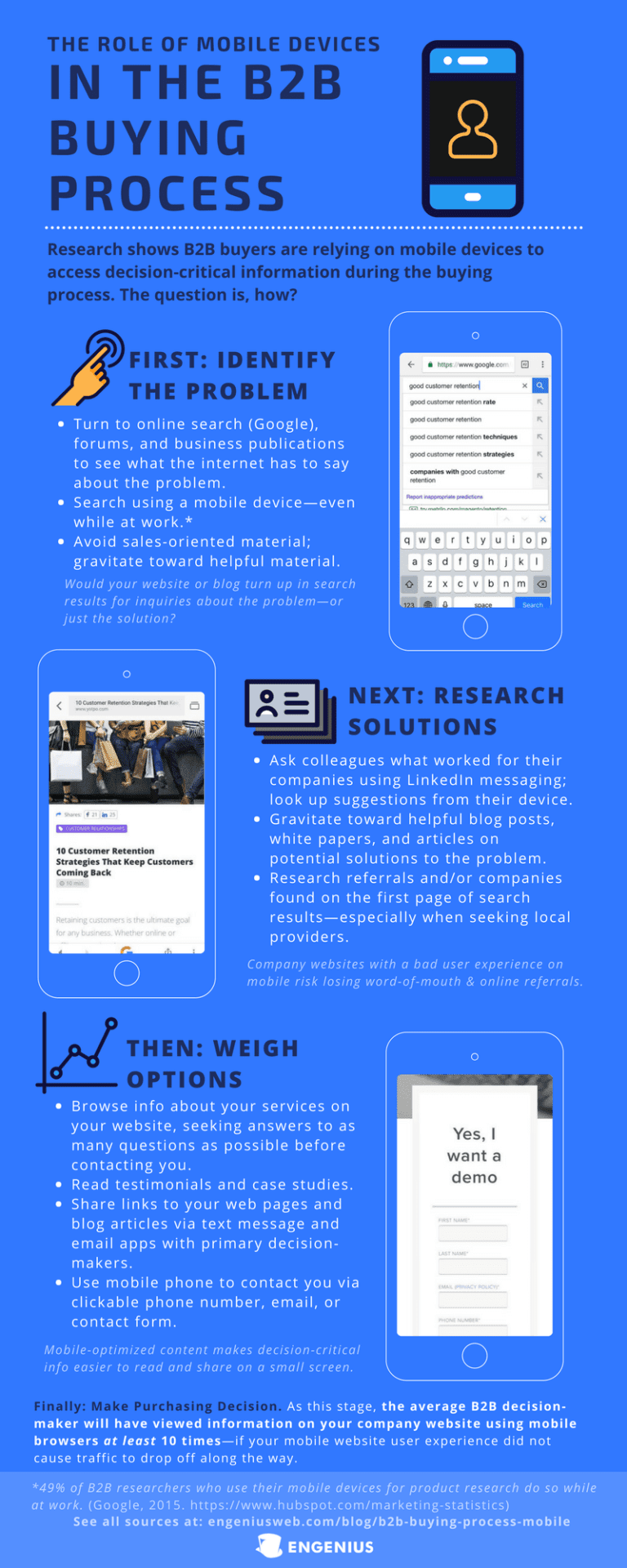 When a solid, mobile-optimized website becomes a helpful asset to a lead, your sales team can shift their primary focus from selling to closing.
Sources
Start the Conversation
Interested in learning more about our agency and how we can help your business?
Schedule A Discovery Call