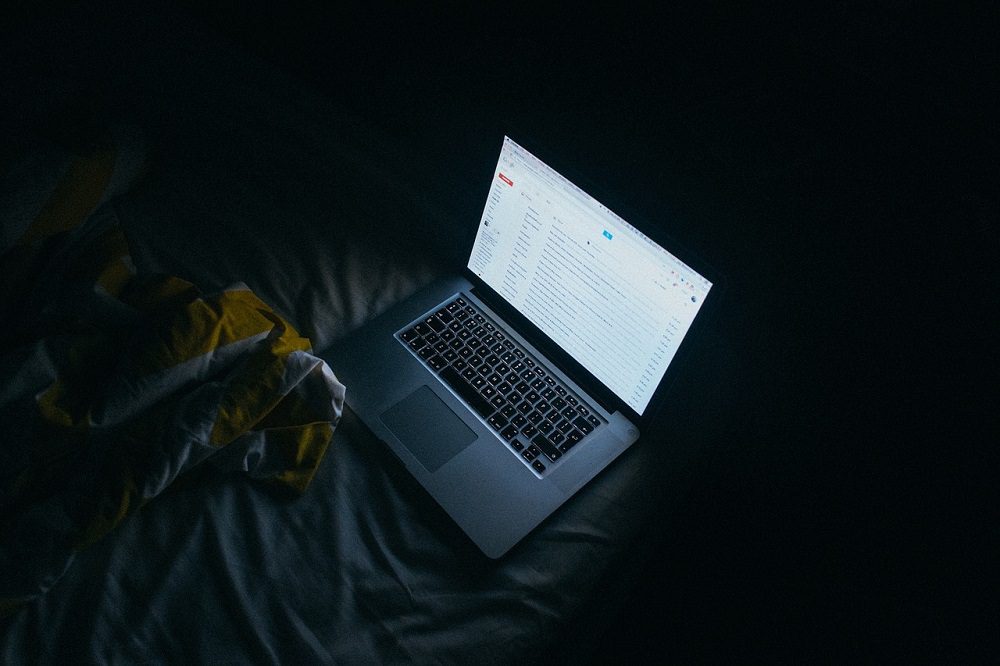 Email is one of the most powerful digital marketing tools at your disposal. It has a proven ROI and relatively low cost; however, that does not mean it is easy to master. Too often we see businesses sending out subpar emails that could be great if they just made a few simple changes. On top of that, there are countless emails we never see because they are sent directly to spam, a serious problem that can be solved if you plan ahead. If you want to ensure your emails follow best practices, or if you're just starting to pursue email marketing, these 10 tips will help you land in inboxes and drive engagement.
1. Choose a reliable email provider.
Having a reliable email provider is vital for email marketing for a variety of reasons. A few important aspects include: user friendly interface for building/designing emails, emails which are automatically responsive, accessible technical support, and metrics reporting. We highly recommend using MailChimp because it can accommodate anyone from beginners to experts.
2. Design an email template that will match your brand.
Email template designs are important for building brand recognition with your audience. A few important elements that will create brand consistency are: brand voice, logo, fonts, colors, and professional photography. Click here to get more guidance for choosing your style.
3. Set up an editorial calendar.
Consistency is key in email marketing. However, you don't want to annoy your audience with an email every week. Find a balance — keep your audience interested but don't drive them away. Setting up an editorial calendar allows you to flesh out those content ideas while staying on track. Pro tip: open rates are highest when you send two emails a month.
4. Make it easy for your users to subscribe.
Whether it is a popup lightbox or a simple signup form on the bottom of your website, make it easy for your user to subscribe to your emails! Most importantly, let the user know the value of subscribing to your email list! They should know what they are getting into.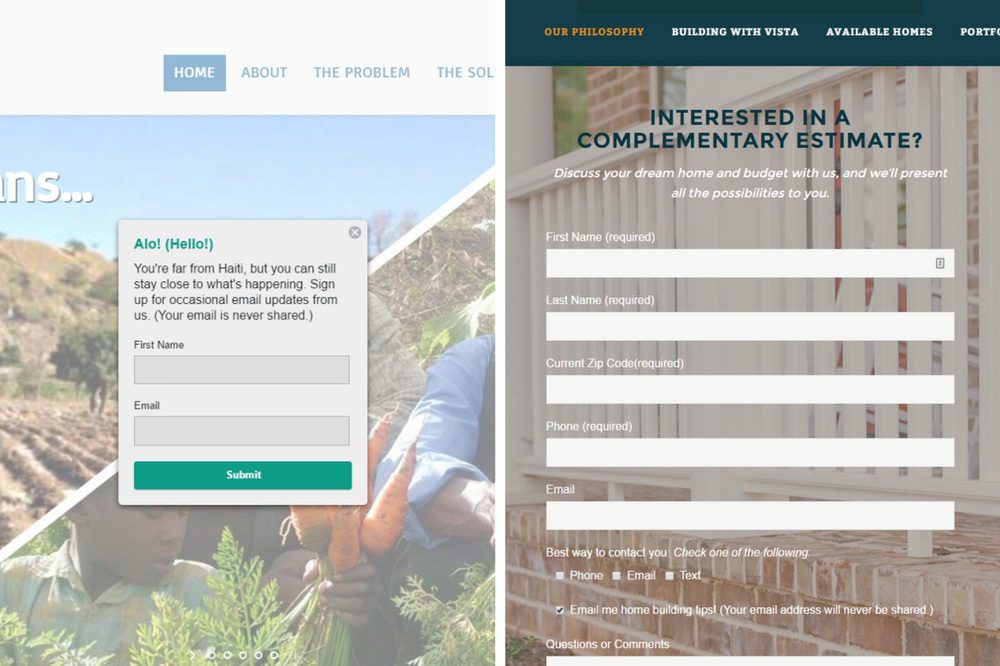 Whether a popup box or simple signup form, have a place for users to submit their email addresses
5. Have a catchy subject line.
Don't have the same boring subject line every month. Spice it up and give your audience something to be eager about. Subject line is one of the two most important factors influencing open rates, so it's reasonable to say that your subject line can make or break an email.
6. Send people what they want.
Rich content can vary depending on what industry you're in and the kind of work you do. If it is retail, the audience obviously wants to know what sales are coming up or what promocode is available that week. If your business is trying to sell professional services, educate the user on what your services are and why they are valuable, providing proof that they will receive a return on their investment. Take some time to think about what your audience wants, and then give it to them!
7. Use good photography.
Every user is attracted to pretty visuals, so make sure to include professional photography in your emails, whether custom or stock. Poor quality photos can devalue your business and make it seem less reliable, credible, and interesting.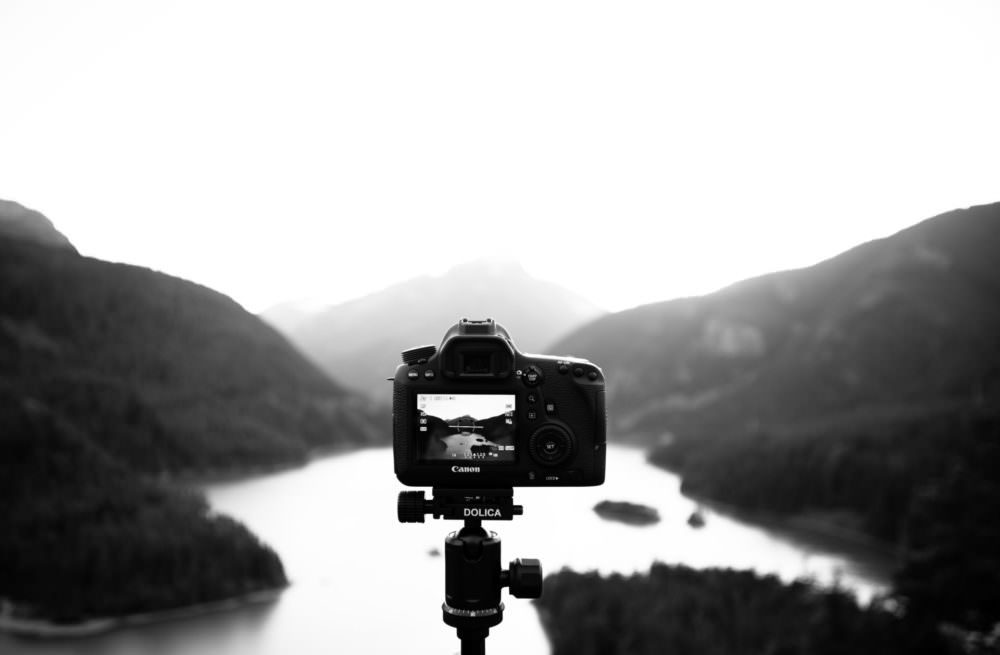 While you can use your phone for photography, you'll want to use a professional camera to get the best quality.
8. Don't forget about spam rules.
The internet is tricky. Encourage your audience to subscribe to your mailing list and add you to their contacts; even though you received someone's email at lunch or a networking event doesn't mean you can successfully send them marketing emails. Also make sure to include more than just images in your email — many email providers will interpret image-only emails as spam.
9. Test, Test, Test!
66% of emails are read on a mobile device or tablet. Do you test your emails to make sure they are compatible for every device? Do you click through all the links and calls-to-action to make sure they go to the right places? Send test emails to your colleagues to make sure they are receiving them in their mailbox and, most importantly, that they are easy to read!
10. Analyze previous emails to see what worked and what didn't.
After sending out your email, wait a week to see the results. You should be able to see open rates, how many clicks there are, how many users opt-out, at what times your emails perform optimally, what calls-to-action work best, and much more.

Start the Conversation
Interested in learning more about how to market to your customers in the best way?
Schedule A Discovery Call