One of the beauties of digital marketing is that the sky's the limit in terms of the amount of content you can provide your client. Granted, developing content like videos and graphics costs money, but once you have your platforms in place the cost for actually putting that content online is minimal. You can have 1 paragraph or 2,456 paragraphs for the same price.
But just because you CAN doesn't mean it will actually help your business.
In case you haven't observed, there are quite a few things vying for our attention online these days — Pokemon and politics, recipes and race relations, kittens & conventions. Your business can get lost in the chaos, even when what you offer your clients is vital, important, and desired!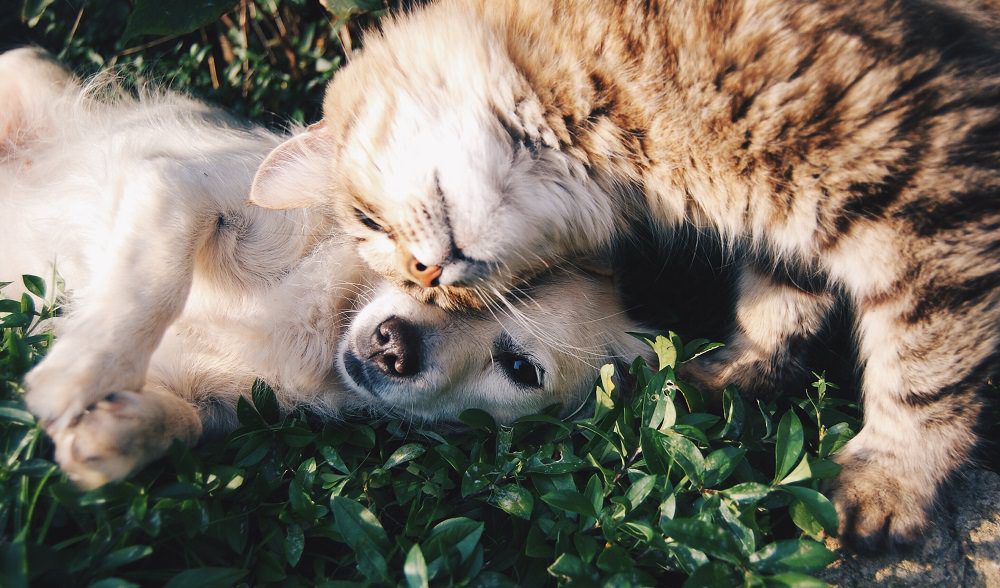 I'll learn more about your business, right after I finish watching this cat and dog cuddle
So how do you stand out amongst the madness? You design content that is hyper-focused on the values, goals, and challenges of your optimal client. Make them feel like your website, or your Facebook post, was designed just for them.
Everyone who looks at your content may not be your "optimal client," but keeping your content tailored for that ideal user will appeal to a larger audience than you think. It shows purpose and vision, and that is attractive to most people.
Think About the Specifics of Your Ideal Customer
It's impossible to design content for your optimal client if you haven't given thought to who that client is and what their goals are. Even if you feel like "anyone" could be a great client, it is important to break it down and get specific so you can focus your message.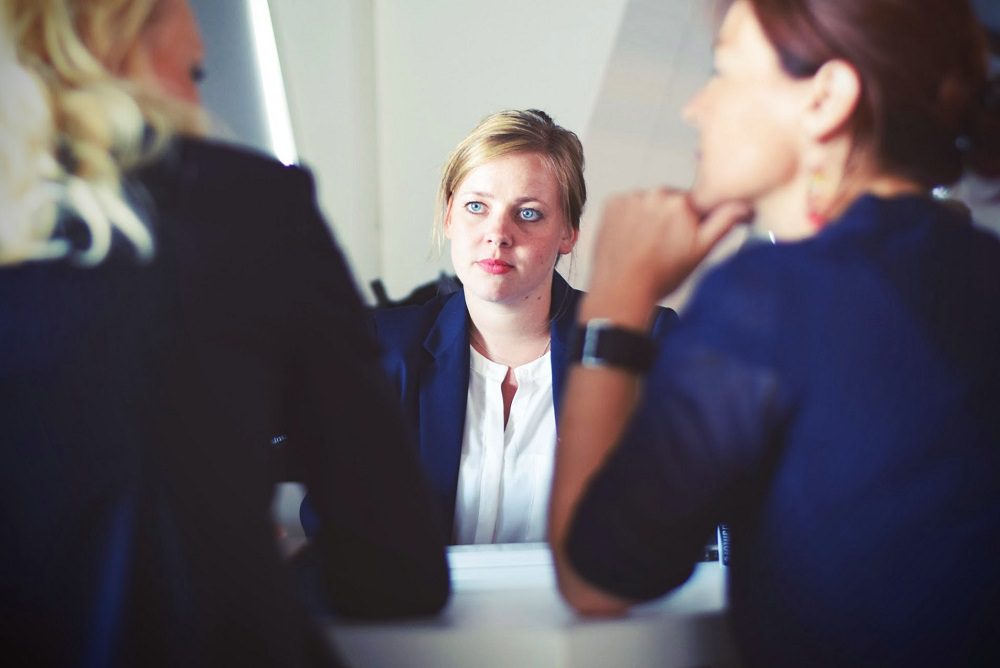 You deal with your customers everyday. What do they need to know?
It takes time and research to get these specifics, and that is tough when you're running a small business. But, there are tons of great resources out there to guide in the development of these Buyer Personas. We are particular fans of Hubspot, so we recommend this article, which includes a free template.
Once you know the basic demographics, goals and challenges of your audience, you can hone in on how your product or service is the perfect thing to help them — and put that message front and center on your website.
Design Buyer Personas Based on Your Customer's Goals
Example 1: Buyer Persona A is a middle aged CEO, who is researching your products or services so she can choose between you and a competitor. She is looking for a great price (who isn't?), but also has the budget to get the best product for her company. She is planning to spend more time on your site than the average user, but she also doesn't know anything about you yet.
Designing for her: On the homepage, highlight the 3-4 big picture facts you want to stick with her after she leaves your site (the "conclusion" you want her to draw about your company), and link those to internal pages with more detailed information. Don't overload her with everything at once. Break it down. Give her choices and clear paths for digging deeper into the areas she chooses to explore. Because she is "comparison shopping", you'll want to include testimonials from your clients to back up what you know to be true – she should choose your company! Make sure it is obvious how she can move forward – by calling, emailing, submitting a form, etc.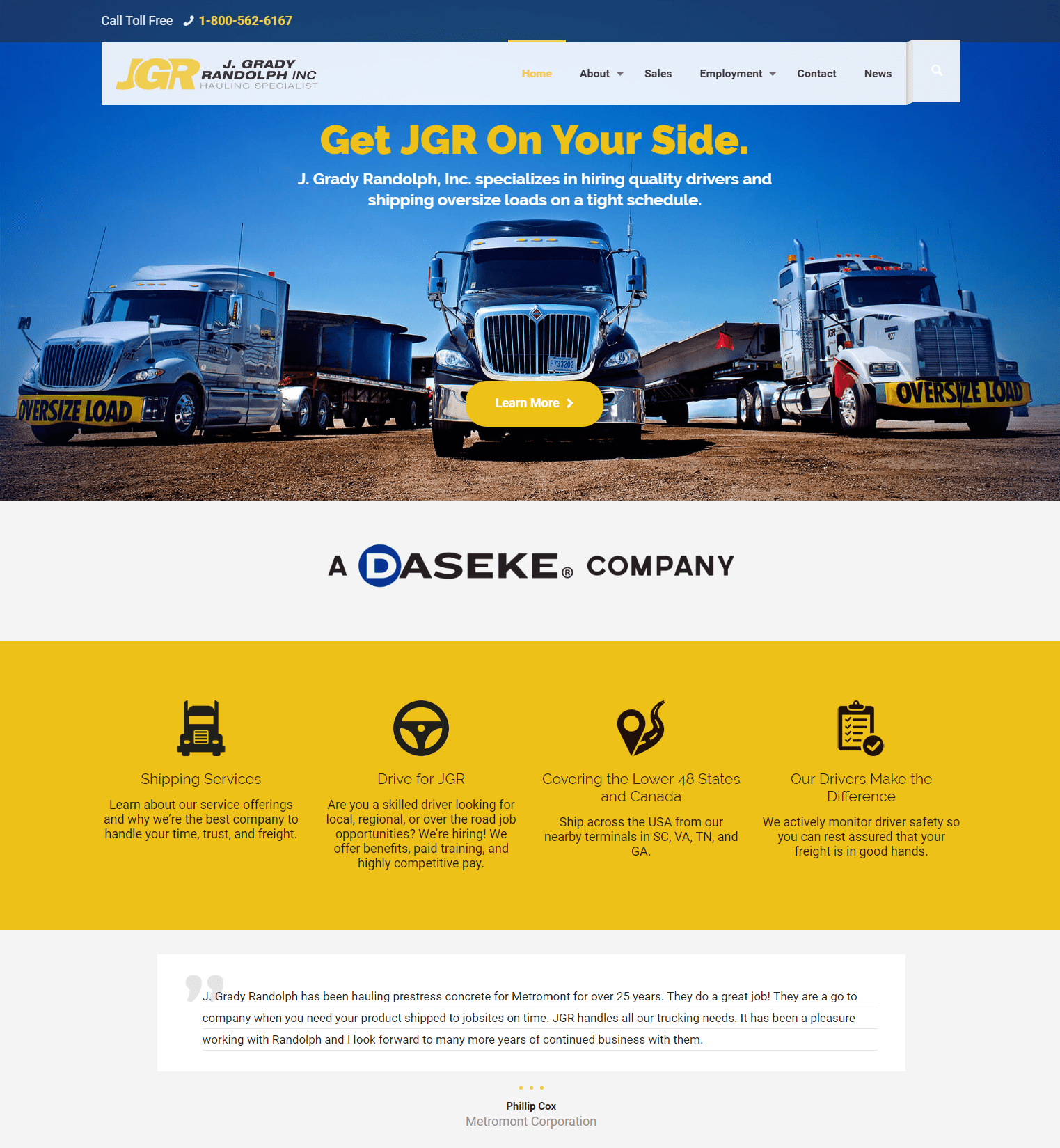 A home page that would appeal to the needs of Persona A
Example 2: Persona B is a 30-something recurring customer. He needs to go to your website, buy your gizmo, and get on with his jam-packed day.
Designing for him: You naturally want to include details about your products on the site for new customers, but because your research has shown that most of your business comes from return customers, your goal is to help them get in and out quickly.
Your website should have your most popular products on the homepage (as opposed to on a Shop page), with the option to "buy now" simply by hovering over the image. A streamlined check-out process, with the ability for users to have their own accounts with stored shipping and billing details, is a must. Because your customers are loyal, you also want to include the ability for any product to easily be shared to social media or email. Ideally, they should be able to finish the checkout process (and tell all their friends) in less than 6 clicks. Details about Who You Are and Why Your Products Rock can live deeper in the site for new visitors.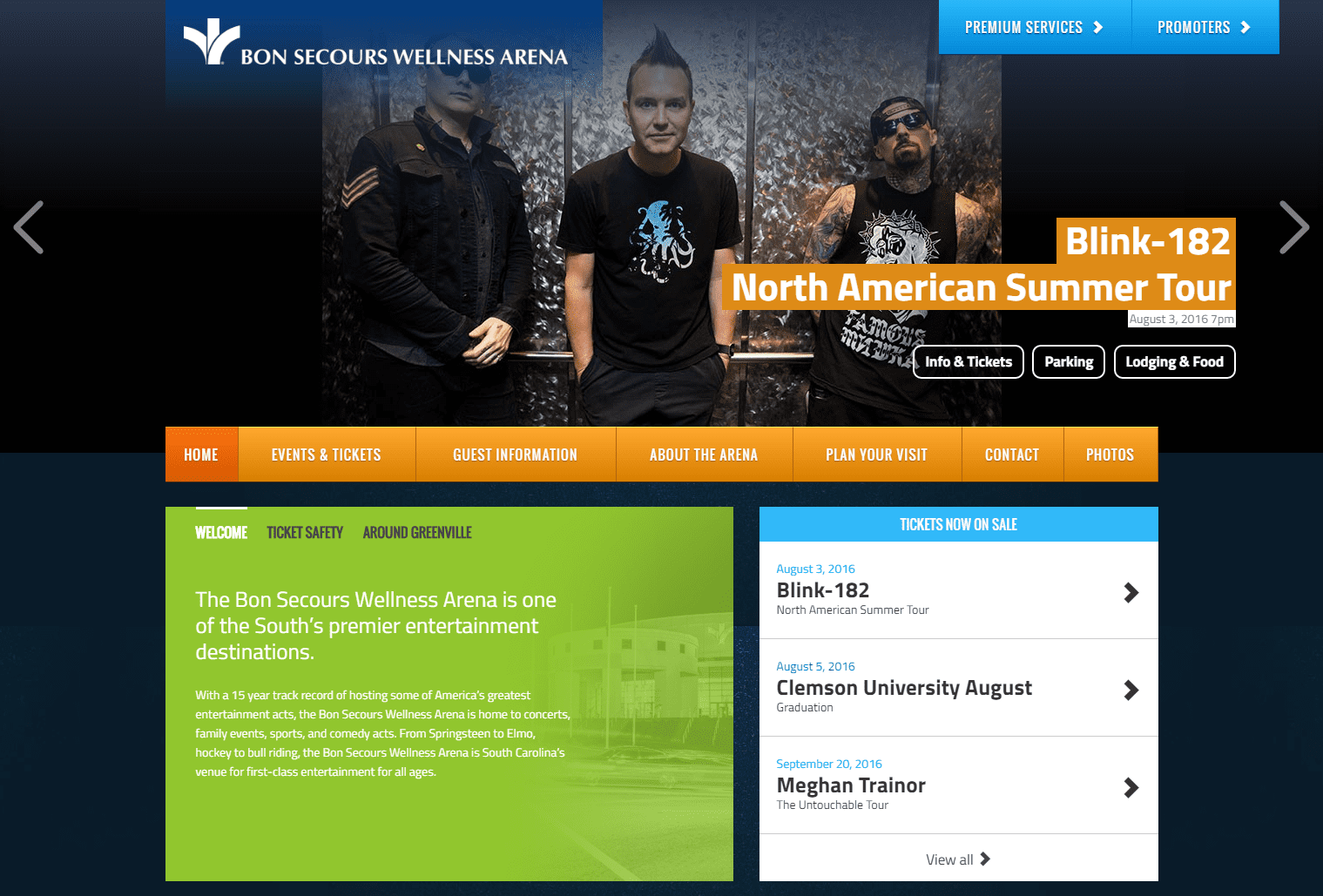 A home page that would appeal to the needs of Persona B
These are just two examples of how you can help your buyer personas reach their goals. Personas will vary widely, and sometimes you may have more than one ideal customer. Remember that you can't please everyone, and you shouldn't try to! Reach the people that you absolutely need to reach, give them the information they have to have, and let the more nuanced details live in less prominent places on your website. The people who want to know that information will find it, as long as you make it easy for them. 

Start the Conversation
Interested in learning more about appealing to your customers?
Schedule A Discovery Call