With the new year comes the time for making resolutions, lifestyle changes, and just having a new outlook on life. Why not also hit refresh on your online marketing in 2021? In this post, we round-up some of the most exciting digital marketing statistics we could find on the Internet.
4,083,105,000
The internet is BIG. Over 40% of the world's population has access to the amazing thing we call the Internet. In 1995, it was less than 1%.
Now in 2019, there are an estimated 4,083,105,000 Internet Users in the world. Internet Live Stats has a real-time visualization of what this looks like. #OddlySatisfying

Search Marketing Statistics for 2019
We cannot talk about the Internet or digital marketing without talking about Google, responsible for 90% of all searches in the US (if you combine Google Search + Google Image Search). Globally, there were an estimated 3.5 billion searches per day, meaning there could have very well been more than 1.2 trillion searches in 2018 (keep earning those backlinks people).
What were people searching for in 2018? Thanks to Google Trends Year In Search 2018, we can find out.
Search Trends in 2018
Zero-Click Searches
We also now see an uptick in no-click searches. For example, a user searching for "elements of literary analysis" might get a search results page like the screen below, where they find their answer immediately and leave the page, never even clicking on a single result. No clicks for anyone. No one wins, except Google, and the searcher, of course. Google continues to add more and more search features like this, including knowledge graphs, carousels, local packs, and more.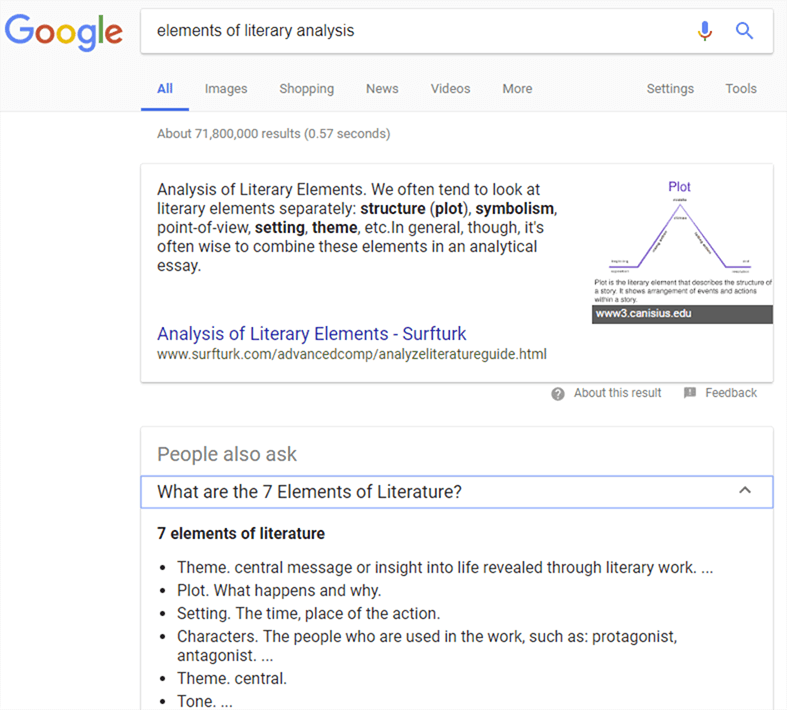 The "no-click" phenomenon seems to be more prevalent on mobile. 61% of mobile searches result in no click, in contrast to 34% of desktop searches. This doesn't mean that SEO is dead, it just means you may need help navigating the waters – and help understanding your marketing reports. For instance, a dip in traffic may not mean you're doing anything wrong, but that SERP features are crowding your targeted queries!
If you want to keep up with what SERP features are creeping in on your keywords, SEMRush has some great tools to help.
Keep It Local
Google searches are trending more and more local.
Conversion Rate Optimization (CRO) Statistics for 2019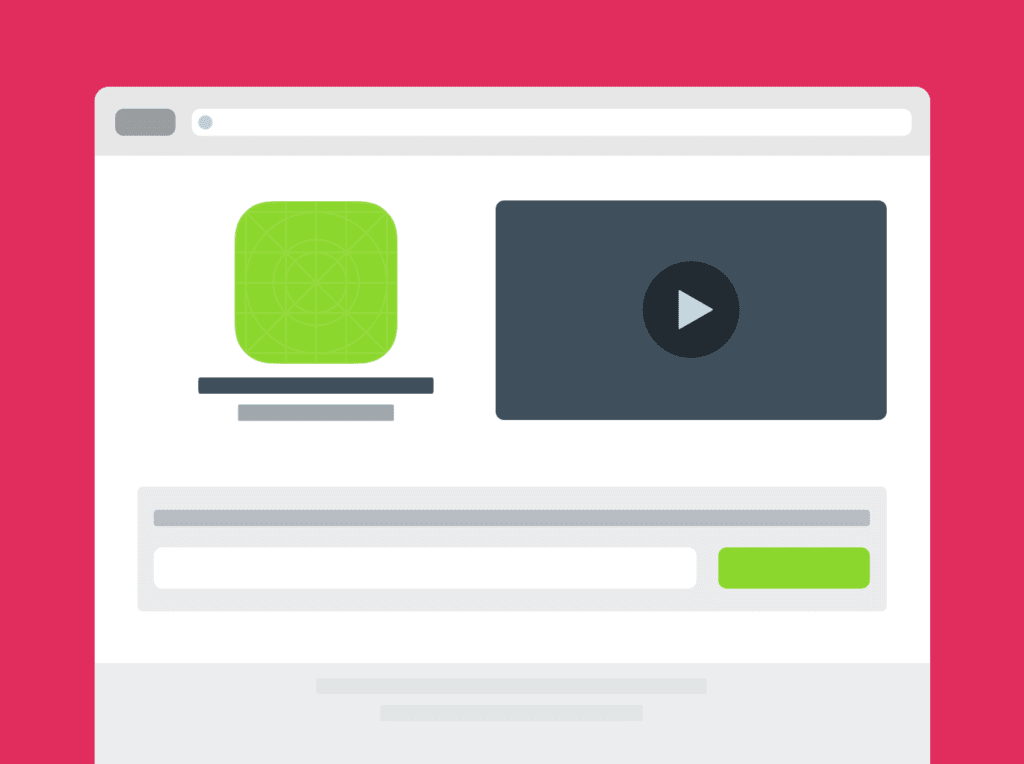 But what about on-page? What are trends showing when users land on a website? 90% of searchers haven't made their mind up about a brand before starting their search. This means once someone does click on your website, you've got a lot of convincing to do! The art of conversion is a growing topic in the world of digital marketing.
Ecommerce Statistics for 2019
It's not just B2C anymore. B2B ecommerce sales are expected to outgrow B2C sales, reaching 6.7 trillion USD by 2020. B2C isn't slowing down either. According to US Department of Commerce reports, 53% of global internet users made an online purchase in 2016.
Retargeting works.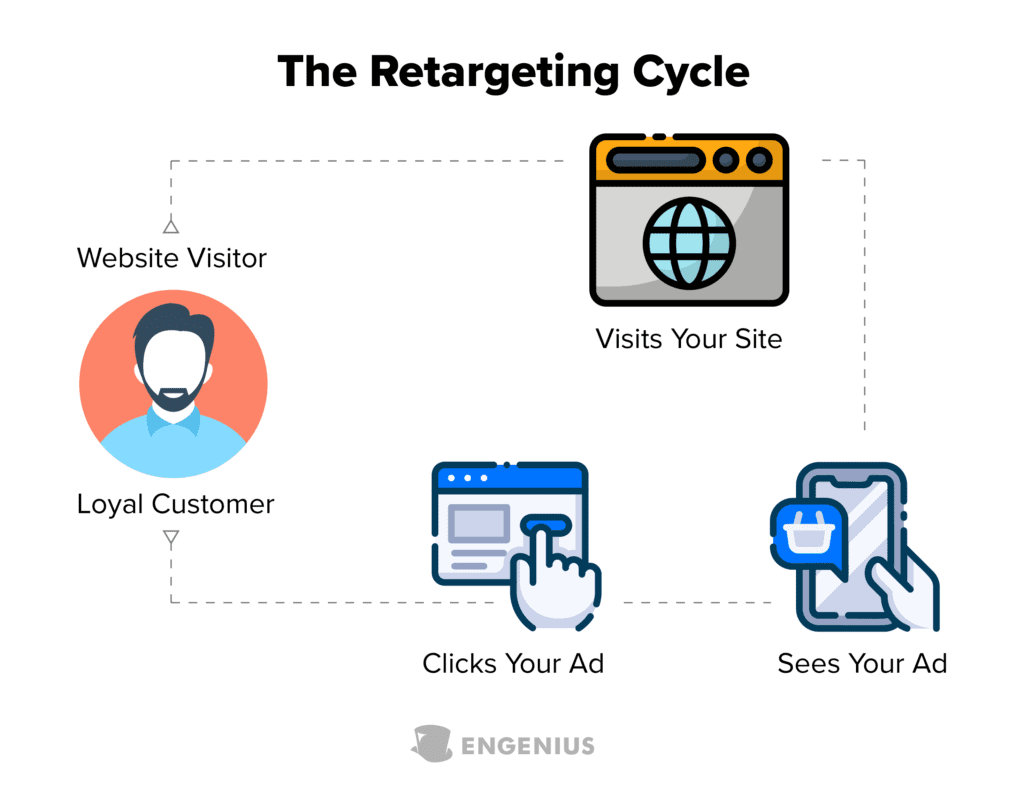 We can't escape advertising on the web today. It literally follows us around the internet. Don't believe me? Add something to your cart on Amazon and try surfing Instagram the next two days without seeing that product promoted in your feed. It's inevitable. But does it work?
Blogging & Content Marketing Statistics for 2019
Sales & marketing have invaded the blog. Blogging used to be just for stay-at-home moms who wanted to share their latest slow cooker recipe. But in recent years, the blog and content strategy has been one of the most widely used sales and digital marketing tools. And there's a great reason why… content marketing gets three times more leads than outbound marketing, and costs 62% less. Talk about a win-win!
A More Desirable Ad Method
Users want to do their own research before engaging with a sales representative. This is becoming more and more prevalent in the buyer's journey, and it's the primary motivation behind using inbound marketing rather than a traditional outbound approach.
Podcasts
Podcasts are also on the rise. With smart speakers and wireless headphone technology becoming more popular and affordable, the demand for audio media is growing, creating yet another viable digital marketing channel.
Social Media Statistics for 2019
Facebook continues to dominate all social media with just over 65% of social media user share, although, steadily declining since 2016, when they boasted over an 85% share.  Instagram, however, has been booming, hitting 1 billion monthly active users in late 2018.
The Robots Are Taking Over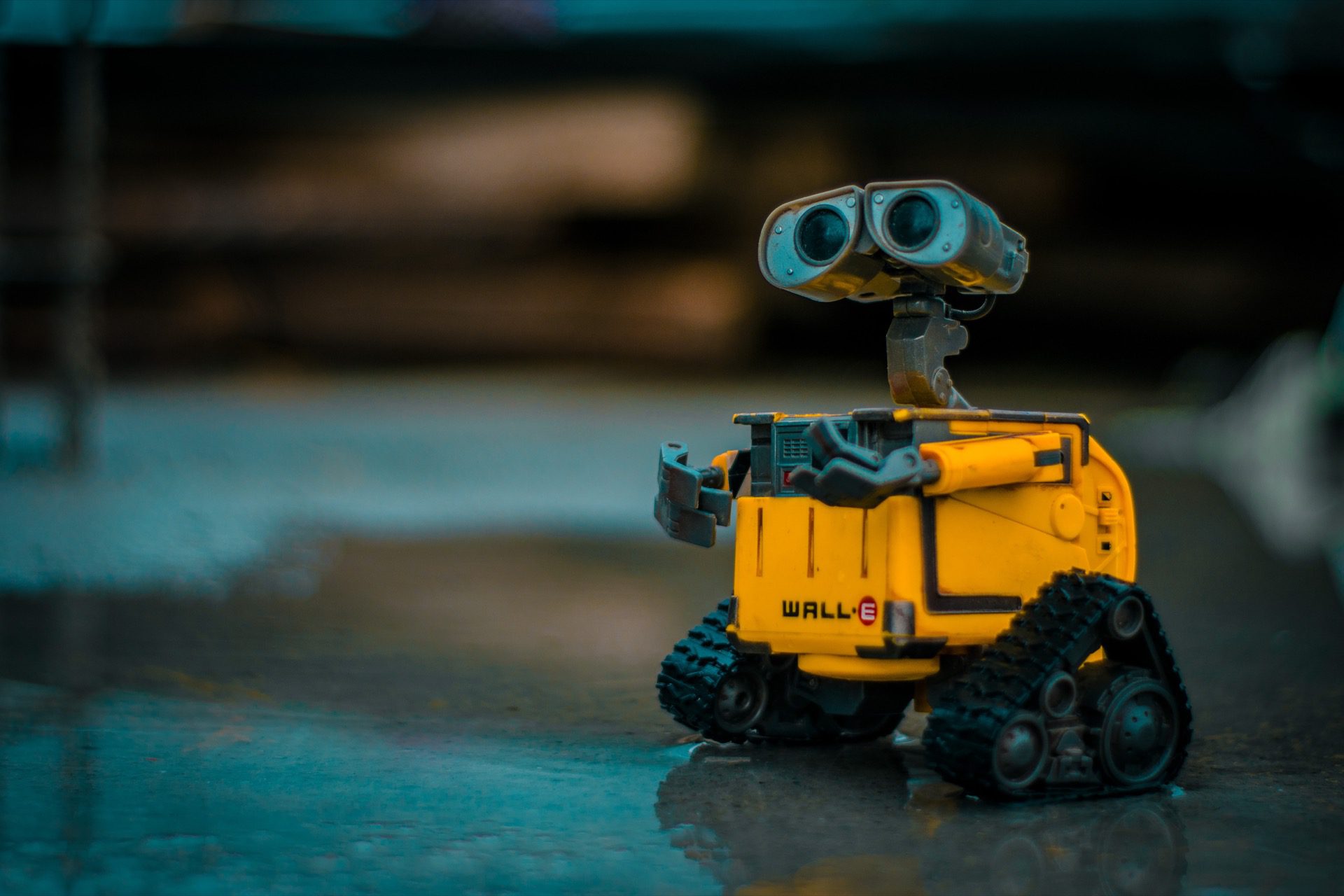 Most social media users are aware that bots are among us, but it may surprise you just how proliferating fake bot accounts are in the past year.
Video Marketing Statistics for 2019
With smartphone cameras becoming better and better, come the rise of social video in marketing. Not only are phone cameras better, but video production, hosting, and streaming costs are declining, due to higher demand. This means more and more small businesses are using video in their digital marketing strategies.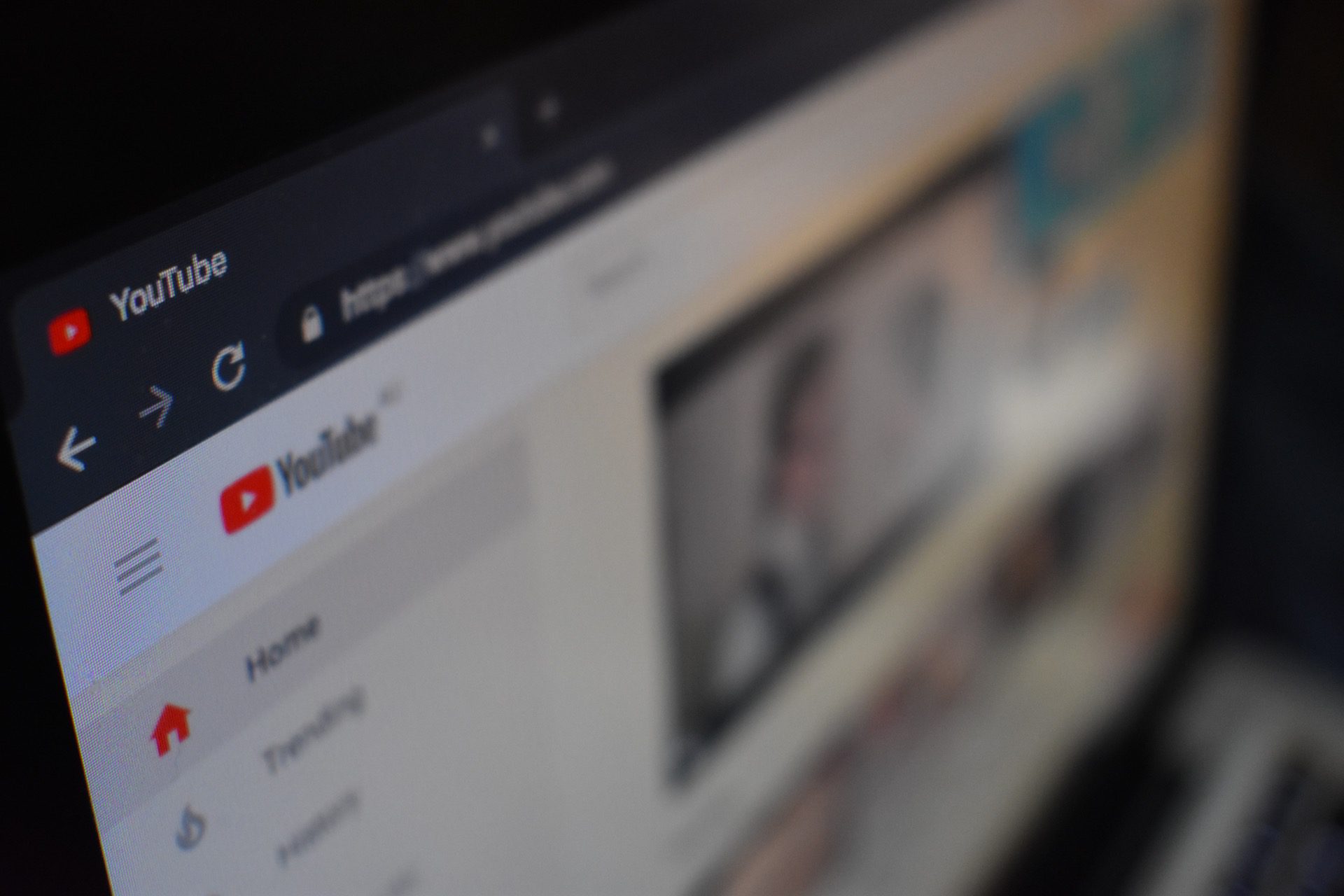 Why not, too? We already know that using video on a landing page can increase conversions by more than 86%.
Email Marketing Statistics for 2019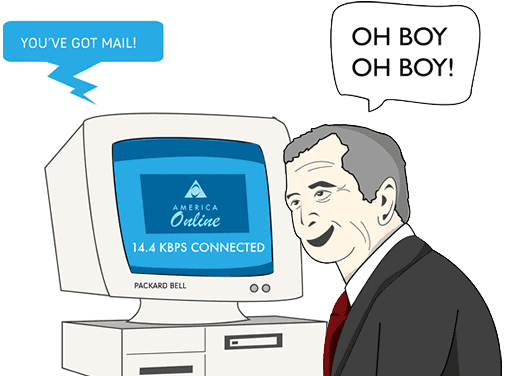 Ah, the old and reliable email: everyone's best friend. And although it might be one of the oldest forms of digital marketing on this list, it's certainly still a powerhouse. Active email accounts are expected to hit 5.6 billion this year.
Also, it's helpful to note that every industry's benchmarks are a bit different, but MailChimp did a good job sorting out the numbers.

Advertising Statistics for 2019
87% of people say there are more ads than two years ago. Facebook Ads, search ads, display ads… Ads are literally everywhere. They have seemed to fill up every lonely pixel on the web. We even—quite intentionally—put one just below this paragraph.
Start the Conversation
Interested in learning more about how to improve your marketing statistics?
Schedule A Discovery Call