Among digital marketers, 92% report increased ROI from publishing video content on their websites. Video has become an important medium for driving customer engagement and knowing how to use videos on your website is a must-have skill for web designers in all industries. This guide covers effective strategies for incorporating videos into business website design. 
Why and How to Use Video on Your Business Website: 7 Tips
Implement these tips to get the most out of video content on your website.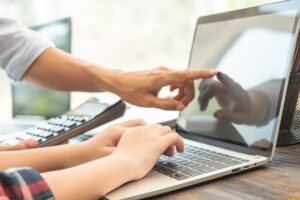 1.

Understand the Power of Video Content

Videos help distill complex ideas into easily digestible content, allowing viewers to grasp concepts quickly and effectively without spending a lot of time reading text. For showcasing products, sharing customer testimonials, or telling your brand's story, videos bring a dynamic element to your website and create a more immersive user experience. 

Video content on business websites can hold a viewer's attention and increase the chances of visitors staying longer on your website, leading to higher conversion rates. You provide value to your audience and build a strong, engaging online presence by incorporating video content into your digital strategy.
2.

Embed Videos for Easy Use

Adding video content to your website is simpler than you might think. You don't need to host the video file on your website server, which can slow down your site's loading speed. Instead, upload the video to a third-party platform like YouTube or Vimeo, and then embed the video on your site using a link. Simply copy the embed code provided by the video hosting platform and paste it into the HTML of your website where you want the video to appear. This method ensures visitors have a fast, responsive experience while enjoying rich, engaging video content.
3.

Place Video Content to Enhance User Experience

Web designers should place video content to intuitively assist users in finding the information they want. Effective video types by layout include:
Homepage Videos

: Consider adding a video to the homepage of your website. Homepage videos should be short introductions summarizing your brand and what you offer. Having a homepage video immediately grabs the attention of the visitor and provides a quick, engaging overview of your business.

Product or Service Demonstrations

: Videos are a great tool for showing your product or service in action. They can be more effective than images or text in showing the benefits and features of what you're selling. You can embed demo videos on product pages or in a dedicated section of your website.

Testimonials and Case Studies

: Customer testimonials and case studies presented in video format are powerful tools for building trust and credibility. They provide social proof and let potential customers see and hear from people who believe in the value of your products and services.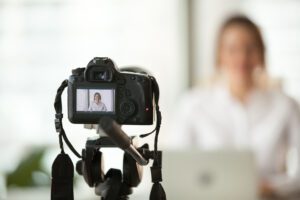 4.

Prioritize Quality Over Quantity

High-quality videos reflect positively on your brand, giving the impression of professionalism and attention to detail. Viewers are also more likely to watch, share, and remember them. Ensure your videos are as polished as possible to make a memorable impression by investing in good lighting, clear audio, and professional editing. If your budget doesn't allow for outside professional production, many affordable software solutions can help you create high-quality videos yourself.
5. Optimize Video Content for Searchability
Web designers must remember to optimize videos for search engines, like any other content on your website. SEO for videos involves adding relevant keywords to video titles, descriptions, and tags, allowing search engines to better understand and rank your content. Additionally, providing a transcript of your video can improve accessibility for all users, and it also gives search engines more information to index, helping your videos reach a wider audience.
6. Track Video Performance
One of the keys to maximizing engagement through video content is understanding how your videos are performing. Most video hosting platforms provide analytics that gives insights into various performance metrics. These include:
Total views

Average watch time

Audience engagement

Brand awareness

Bottom-line sales
You can gain a deeper understanding of what types of videos resonate most with your audience by analyzing these metrics. This data can then be used to inform future video content strategies, helping you to continually refine your approach and create videos that truly engage your audience.
7. Tailor Videos to Your Audience
Create videos that cater to your specific audience by understanding their preferences, needs, and interests. Encourage feedback from your viewers to gain even more insights into what they like and don't like, and use this feedback to continually improve and tailor your content. By putting your audience at the forefront of your video content strategy, you create a deeper connection with them and drive engagement on your website.
Start the Conversation
Interested in learning more about how to increase sales by properly leveraging your website?
Schedule A Discovery Call