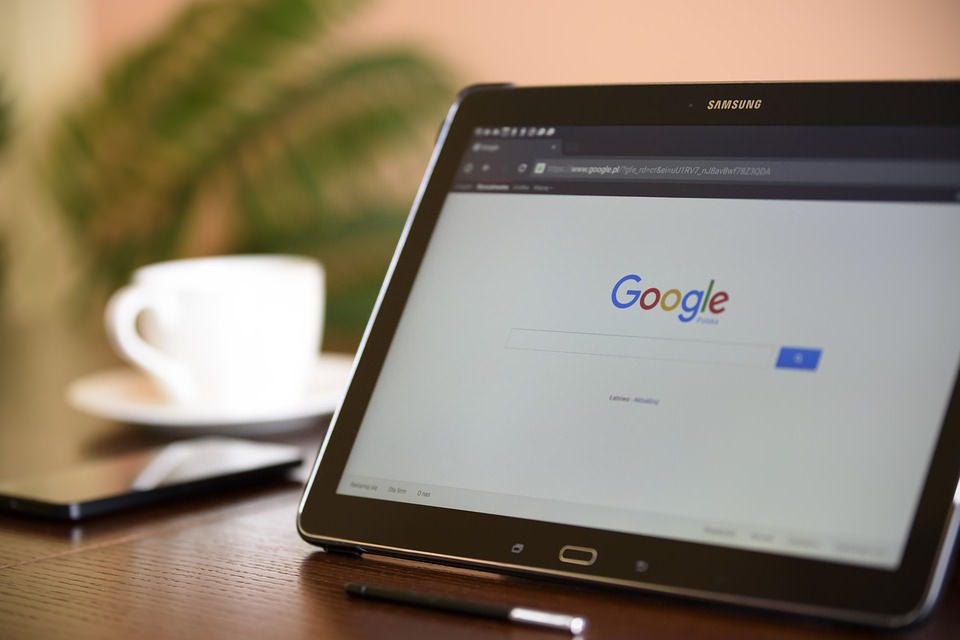 If you have a website, chances are you've heard about SEO in some form or another. We often hear from clients who are interested in SEO services but admit that they aren't completely sure about what SEO is, how it works, or how it can benefit them.
So let's take a step back. Before you can understand how SEO applies to you, you must first understand these basic SEO terms.
SEO:
SEO stands for search engine optimization. Search engine optimization is a strategy that serves to maximize the number of visitors to your website by ensuring that the site appears high in the list of sites returned by a search engine.
Keyword:
A keyword is a particular word or phrase that describes a web page. For example, if you sell olive oil in Greenville, you'll want the words "olive oil" and "Greenville" in your website copy pretty frequently so that search engines understand what category your website falls under.


Chances are you've entered countless keywords into this box
Algorithm:
Search engines use computer processes and formulas called algorithms to "guess" what users are searching for. Google's algorithms, for example, rely on more than 200 unique signals or "clues" to scour content found on websites and return the most accurate results possible.
Bots:
In order to carry out these algorithms, search engines have automated robots ("bots") that scour or "crawl" the internet to find the websites that best match a search query.
SERP:
SERP is an acronym that stands for "search engine results page." This term is pretty self explanatory—it refers to the pages of results that are generated with every search query. And it's worth noting that only 8.5 percent of all internet traffic makes it past the first SERP, further demonstrating the importance of SEO. Some SERPs produce different features, including knowledge graphs, featured snippets, the local map pack, and more.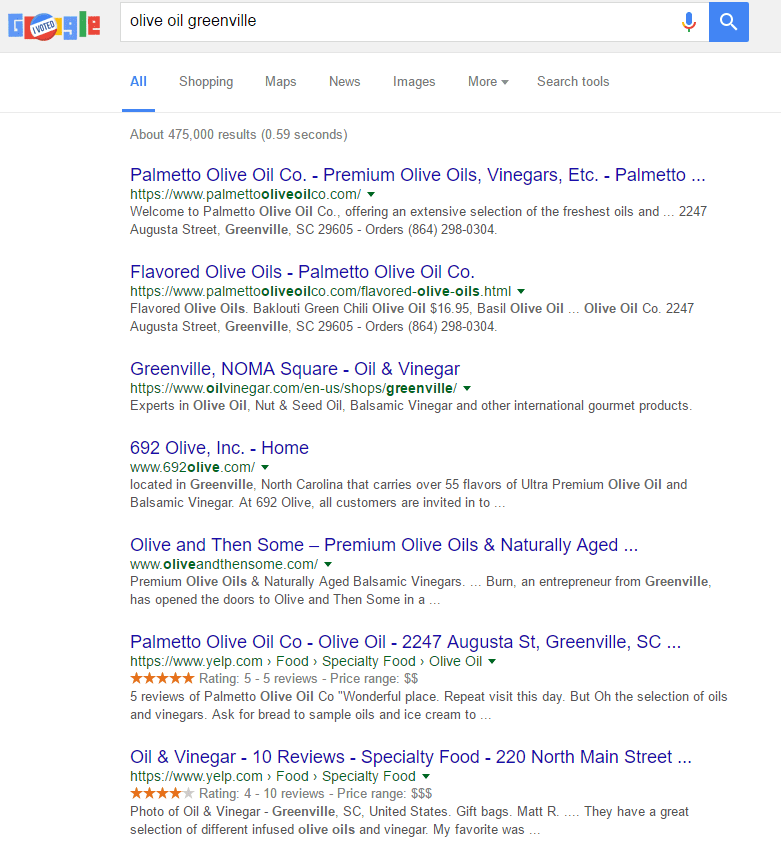 You're probably familiar with SERPs, but here's one based on our olive oil example
Search volume:
Keyword search volume refers to the number of people who search for a keyword during any given time period. More common search terms have a higher search volume.
Keyword competition:
Keyword competition is the measure of how difficult it will be to rank highly in search results based on a particular keyword. Industry competition and keyword popularity can both affect keyword competition. For example, if there are 20 olive oil retailers in Greenville and they are all competing for the same keywords ("olive oil" and "Greenville"), the keyword competition will be much higher than if there were only three olive oil retailers. That's why it can be just as important to focus on keywords that are more specific—yes, they often garner less traffic, but they can also lead to a higher conversion value when a user reaches your site.
What Are Backlinks?
If you aren't leveraging SEO as part of your business' digital strategy, you're missing out on one of the greatest opportunities to drive traffic to your website. Keep in mind that there is no quick fix or shortcut that can immediately put you at the top of all SERPs, but when executed correctly, SEO has the potential to generate a great deal of qualified leads for your business.

Start the Conversation
Interested in learning more about SEO and improving yours?
Schedule A Discovery Call