If you're considering investing in a new website, you've probably begun envisioning what your new site will look like and how it'll function. The finished product should look good and represent your business well; and since you're investing time and money into this project, you don't want to cut any corners. There was never a doubt in your mind that you wanted a custom website—not a WordPress (WP) site built on a theme.
This situation is one we see all too often. There seems to be a negative connotation associated with WordPress themes, so people assume they want or need a totally custom website before considering the logistics (or price tag) that can be associated with one. While there are certainly cases in which custom websites make sense, the reality is that themed websites can save you time, money, and frustration in the long run.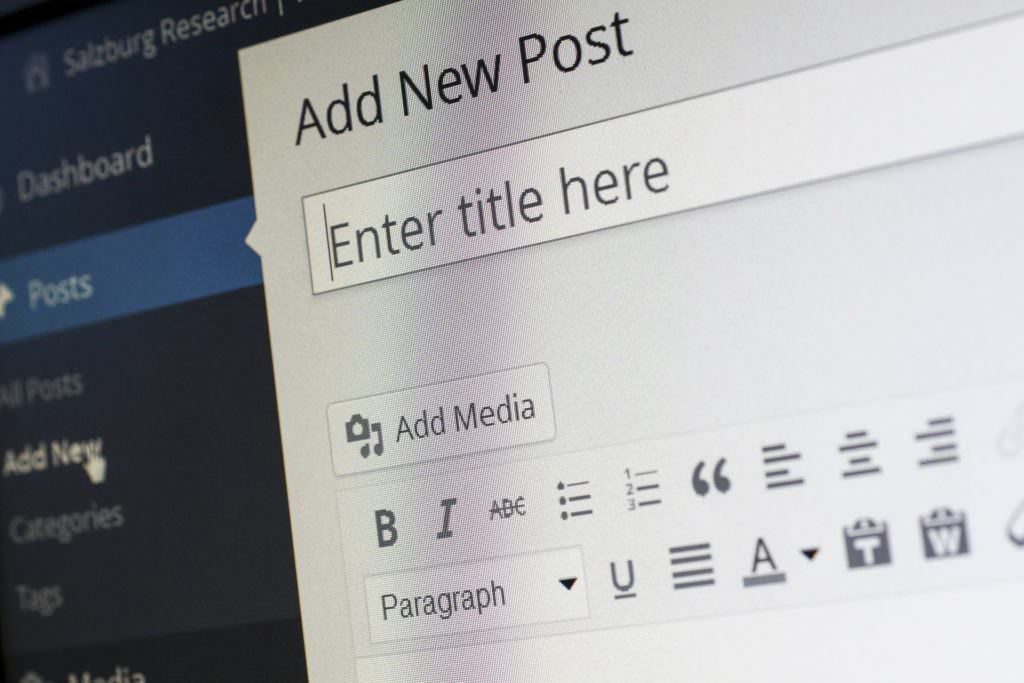 What exactly are WordPress themes?
In their simplest form, WordPress themes are collections of files that work together to determine how websites look and function. These files act as the shell of the website.
We often draw parallels between building a website and building a house: WordPress as a whole is like the house's foundation, and the theme would be the house's frame—plus all the tools, materials, and decorations you'd need to make the house a home.
A WordPress theme is not a permanent, unchangeable design for your website. The foundation and frame are set in stone, but everything you see can be tailored to your preferences.
With this in mind, there are still some common misconceptions about WordPress themes that we hear pretty often.
1. "WordPress themes are just for blogs."
Misconceptions about WordPress themes might exist because of the platform's history as a "beginner's" tool. You see, WordPress did exist solely as a blog platform in its early days. Today, WordPress.com is still a blog hosting service, just don't confuse this with WordPress.org, which over the years has evolved into what is the most widely used Content Management System (CMS) in the world.
There are 38k+ themes on the Envato market, one of the largest WP Theme Shops on the web. Some interesting stats on these themes:
Only 2k of these are made for "Blog / Magazine style sites".
They have 2.4k themes in the "Professional Corporate" category.
Thousands of themes live in other categories, like creative, eCommerce, nonprofit and retail, to just name a few.
While it's true that WP and corresponding themes were once mainly focused on blog content, this is no longer the case.
2. "Real developers/designers build custom websites."
WordPress themes are appealing to beginners: less experienced WordPress users can purchase and install ready-to-go themes for their websites, and the intuitive CMS allows for easy updates without the need for extensive coding. However, themes certainly haven't been overlooked by skilled developers.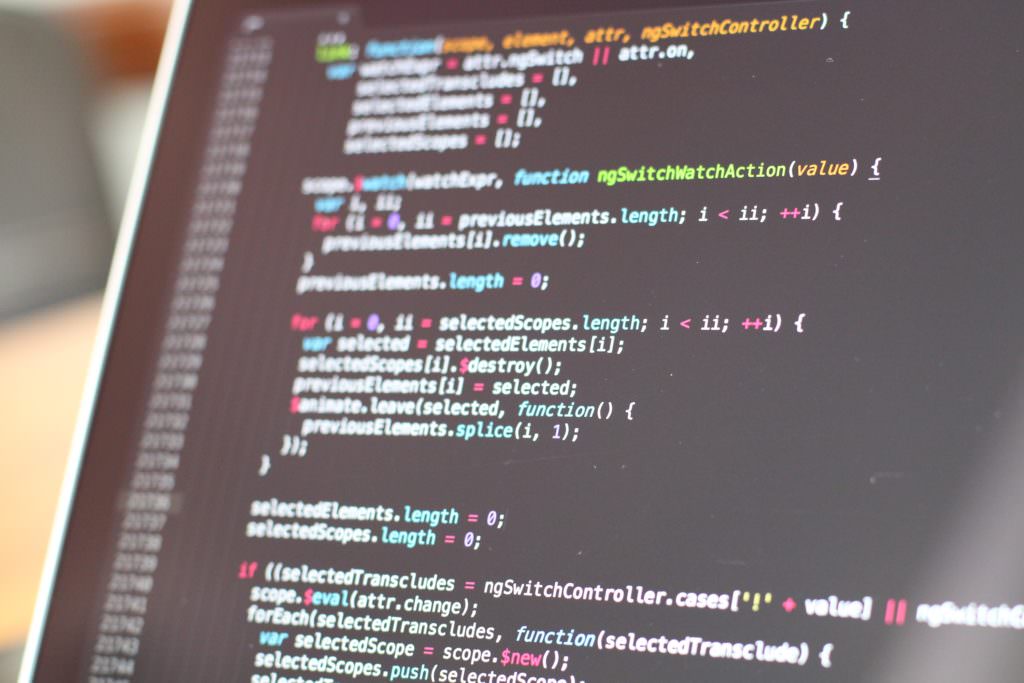 In a perfect world many developers would probably be purists, only designing fully custom sites for all of their clients. But in reality, this isn't a financially viable option. The real world is about what works for the client, so WordPress themes serve as a great foundation for even the most skilled developers when they're given the proper budget and/or time constraints.
You can't and shouldn't judge a developer's ability based on their decision to use a WordPress theme. Sometimes a theme really is the best option, and it isn't necessary to reinvent the wheel by building a site from scratch every single time.
3. "My website will look just like everyone else's, and I want it to be unique."
This is the most common misconception we hear about WordPress themes. To be fair, the term "theme" does insinuate that there are preselected settings, which might lead users to think they're getting a cookie-cutter template. However, this couldn't be further from the truth.
Jupiter, one of the best-selling themes on the market, has 150+ templates and demos to gain inspiration from. All of them look completely different from one another. See for yourself!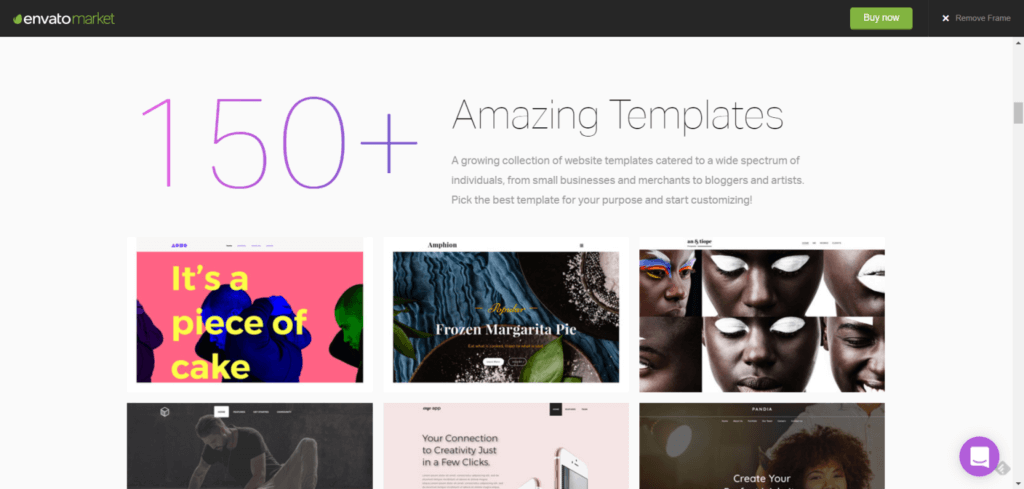 While you're at it, check out our work. We've built hundreds of sites using WordPress themes. With differences in photography, industry, and overall structure, it's difficult for the average user to spot a theme.
So if your only qualm with WordPress themes is the perceived lack of customization options, rest assured: WordPress themes allow for as much or as little customization as you want.
4. "There are risks when you use a WordPress theme."
This one isn't exactly a misconception. There are risks associated with WordPress themes, just as there are risks associated with everything on the internet. WordPress themes are powerful, but they aren't without flaws. Developers can "abandon" themes, meaning they stop releasing updates that keep the theme in working order. Additionally, if you don't maintain your own site, things can break as WordPress releases new updates.
In many ways, a website built on a WordPress theme is like a car. Before you purchase a car, you do research. Which model is the safest? Which gets the best gas mileage? Which comes in the color you want?
You should do similar research when purchasing a WordPress theme license. Here at Engenius, all of the themes we use must meet the following criteria:
Responsive
Have some sort of page builder or "visual composer"
Built by an Elite Author
Updated within the last 6 months
Has been on the market long enough to generate extensive sales and 4-5 star reviews
These requirements have helped us narrow down our "preferred themes" to just over a dozen (out of thousands). By using a select few themes, we can help ensure that all of our clients' sites are built on reputable themes by trusted authors who will continuously improve their themes over time.
Just as you do research before purchasing a vehicle, you fill it with gas and have the oil changed as needed once you own it. If you don't, something will break. A WordPress theme is the same. You have to perform regular updates to your website to make sure it stays in working order.
So, is a WordPress theme right for you?
The answer to this question obviously isn't one-size-fits-all. Whether WordPress is right for you will depend on your unique needs.
If you're building a marketing website—a website that offers information about your business, covering who you are, what you do, and why users should choose to work with you—a WordPress theme can serve as a great starting point. Themes can be valuable, but they must be used well; so make sure you're working with an agency that has your best interest in mind.
If you're still unsure whether a WordPress themed site is best for you, give us a call! We'd love to walk through some demos with you and determine if a theme is a valid option for your website.
Start the Conversation
Interested in learning more about our web design process and how it can help you?
Schedule A Discovery Call