There are some tried-and-true signs that you may need a website redesign: perhaps your site isn't mobile optimized or it doesn't reflect the latest design trends. Spend some time on your website every month to make sure things are running smoothly and efficiently.
However, there are also more nuanced signs to watch out for. If you're unsure of where your website stands, try to step away from the small details and consider some more strategic, big-picture indicators that a website redesign is necessary.
You've experienced significant organizational changes.
So often we hear from business owners who are happy with their current website's design and/or functionality, but the information reflected on the site is severely outdated. While design is an important element of your site, it isn't always the most important — accuracy is.
Whether you've doubled in size, added or removed services, or your overall business objectives have shifted, make sure these changes are reflected on your website. Inaccurate information creates two main problems: your users will be confused, and you will likely get a lot of unqualified leads.
As a user, imagine your frustration if you come across exactly what you're looking for on the web, only to contact the company and learn that they don't actually offer that service anymore. In turn, you may experience the same frustration if you're getting tons of leads via your website's contact form, only to disqualify them because they are looking for a service you no longer offer. To make matters worse, if most of your website traffic can be attributed to unqualified leads, it could also mean that you aren't getting much (or any) traffic from qualified leads.
If your website doesn't grow and change along with your business, it leaves room for tons of missed opportunities. Do yourself (and your users) a favor and consider a website redesign.
Your website is hard to update on your own, but you can't get in touch with your current web design agency.
Unfortunately this is a story we know all too well: you already want to make some changes to your website, but you can't edit it on your own because the Content Management System (CMS) is hard to navigate. But when you try to reach out to your current web design agency, you don't hear back from anyone.
This situation demonstrates both the importance of an easy-to-use CMS and a reputable web design agency. Your website may not be visually outdated, but if you can't make necessary updates or don't have access to any kind of technical support, any beautiful design is rendered useless. To avoid this situation in the first place, avoid these negative trends when selecting which web design agency to work with. Otherwise, you may end up needing a premature website redesign on a more user friendly CMS.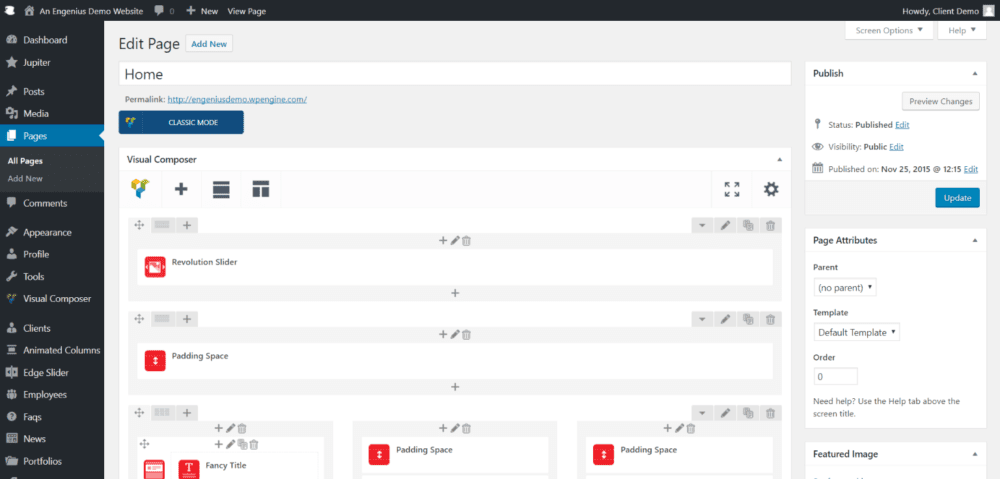 A look at the WordPress CMS Visual Composer.
The original website wasn't built with SEO in mind.
Search Engine Optimization (SEO) has been a buzzword for awhile. Many people have heard the term but aren't quite sure what it means or how to execute it. In short, SEO is a strategy that serves to ensure that your website appears higher in search results.
Essentially, the content on your website should make it very clear to search engines what each page is about. For example, if you offer computer repair services and you want to appear high in search results for "computer repair" in your area, you should make sure that the term "computer repair" is used strategically throughout the page. If search engines see that the term is used in the URL, the page title, and body copy, they will better understand the page's purpose.
A good rule of thumb for building websites with SEO in mind is to build them for people, not search engine bots. Instead of keyword stuffing every page on your website, simply ensure that your message is clear across the website, that there is enough content to answer users' questions, and that the website is technically up-to-date. If your website lacks page titles, targeted landing pages, or a specific keyword strategy, it may be time to reevaluate the site's structure with a redesign.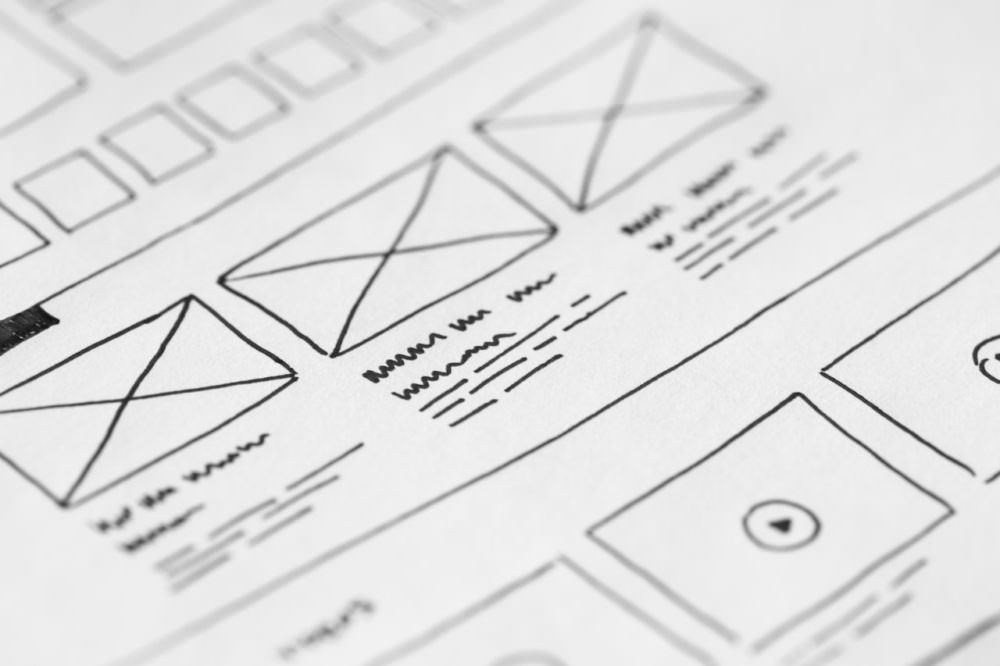 It's important to look beyond the "obvious" reasons for needing a website redesign. Your website is basically an online billboard for your company. If you had an actual billboard, you'd want to make sure that the information displayed was correct, the billboard company was easy to work with, and that it could be seen by everyone. You should treat your online presence the same way.
Is It Time for a Website Redesign?
A website is a big investment, which is all the more reason to think critically about how to make the most of your money. You need to consider how to create a blueprint for your site that will lend itself well to SEO and a quality user experience; ensure it's easy to make changes; and determine how the site can grow with your business. Otherwise, you may be revisiting the issue far sooner than you'd like, forced to spend more money on an asset that should have lasted years.
Have any questions about your current website or simply want to chat? Don't hesitate to contact us! Even if you're not ready for a redesign, we can help you identify some ways to mitigate and overcome common problems.
Start the Conversation
Decided you need to start thinking about redesigning your website?
Schedule A Discovery Call